Big Brother: A Complete List Of Jury Vote Results On Each Season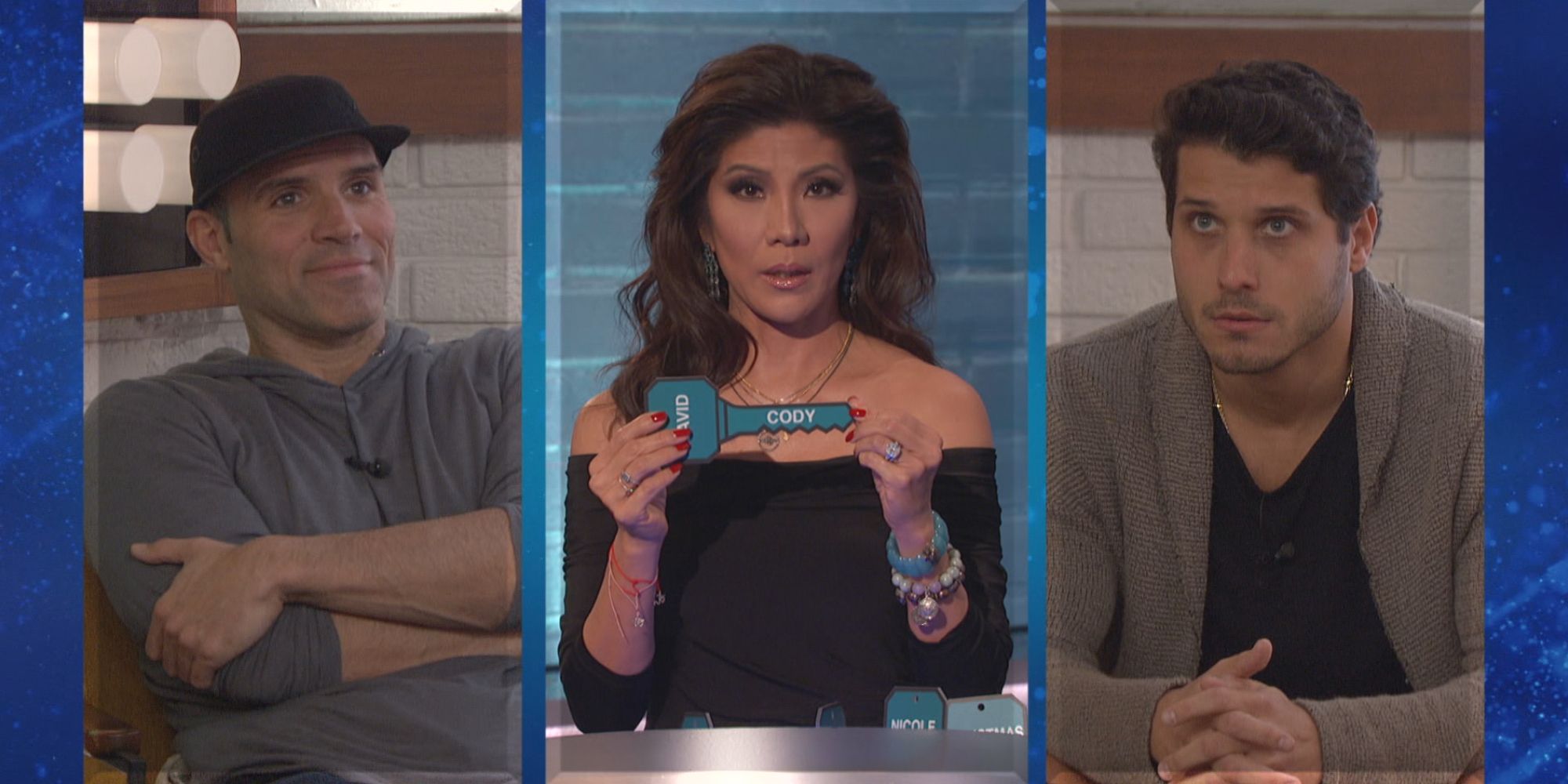 It takes a majority of jury votes for a houseguest to win a season of Big Brother, and it isn't the easiest thing to convince so many people you've probably played a hand in eliminating to award you with the $500,000 grand prize at the BB finale. It's always been true that jury management is an essential part of winning Big Brother, but that concept has become even clearer on modern seasons of the show. Over the years, the fans have watched several bitter juries giving the win to houseguests that they liked better, even if those weren't necessarily the best players of the season.
The series' long history with bitter juries goes as far back as Big Brother 3, when Danielle Reyes was not given her rightful win just because her co-stars didn't like the things she had said in her Diary Room confessionals. At the time, the jury members weren't kept from watching the show, which meant that they saw everything that Dani Reyes said all season long. After that situation, the producers changed the format so that jury members were isolated from the public, but juries can still be bitter toward certain players at times. Consequently, there are only two straight-up unanimous jury vote results, despite the many "obvious winners" that the show has had over the years.
The only two unanimous Big Brother winners in history were BB10 winner Dan Gheesling (7-0) and BB22 winner Cody Calafiore (9-0). Season winners that got very close to a unanimous jury vote include BB3 winner Lisa Donahue (9-1), BB4 winner Jun Song (6-1), BB7 winner Mike Boogie (6-1), BB9 winner Adam Jasinski (6-1), and BB14 winner Ian Terry (6-1). The list goes on to include BB2's Will Kirby (5-2), BB8's Evel Dick Donato (5-2), BB11's Jordan Lloyd (5-2), BB15's Andy Herren (7-2), and BB16's Derrick Levasseur (7-2).
On the other hand, there were multiple jury vote results on Big Brother that turned out to be extremely split among the jury members. This list includes BB5's Drew Daniel (4-3), BB6's Maggie Ausburn (4-3), BB12's Hayden Moss (4-3), BB13's Rachel Reilly (4-3), BB17's Steve Moses (6-3), BB18's Nicole Franzel (5-4), BB19's Josh Martinez (5-4), BB20's Kaycee Clark, and BB21's Jackson Michie (6-3). In most of those cases, the debate among jury members was very fiery, as the players just couldn't agree on who deserved to win the $500,000 grand prize more.
With Big Brother 23 looming on the horizon, the fans can only wonder how a new batch of players will handle their responsibilities as potential jury members. Coming off of Cody's unanimous jury vote win on BB22, it is possible that these new houseguests will want to shake things up a little.