Bethesda: Yes, Deathloop Is Still PS5 Exclusive Despite Xbox Buyout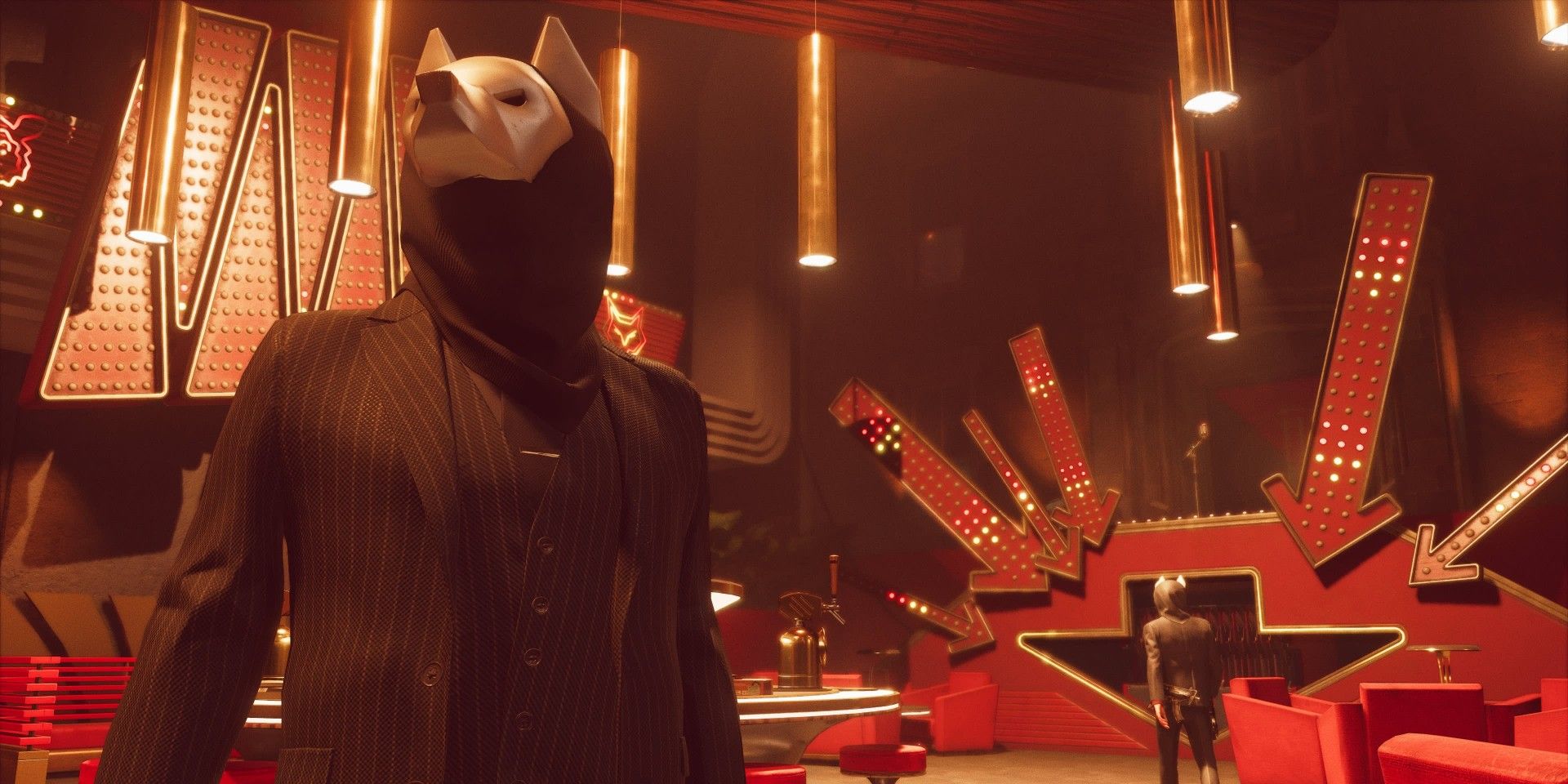 Microsoft's official acquisition of Zenimax Media – and its subsidiary Bethesda Softworks – this week left many wondering how many of the company's titles would become exclusive to Xbox platforms, but it seems that at least one upcoming title, Deathloop, will remain on the Sony's next-gen console. Being developed by Arkane Studios, and published by Bethesda Softworks, Deathloop follows the story of an assassin racing to pick off several targets before running afoul of either another assassin or the game's time loop.
First shown during Bethesda's 2019 E3 conference, the game caught players' eyes with its blend of mechanics and atmosphere reminiscent of other popular Bethesda titles like Dishonored, and its undeniably cool vibes. The similarities between the future title and Arkane's Dishonored are easy to spot, but Deathloop seems to be taking some aesthetic cues from series like Fallout where the future looks decidedly vintage. Soon after, Bethesda revealed that its first-person assassin adventure would release as a timed exclusive on PlayStation 5 and PC. The studio even detailed its work on making the game work well not only for the console but with its peripherals. In late 2020, a PlayStation Blog post dove deep into how the PlayStation 5's DualSense controller would mimic the main character's actions and give players a better sense of realism. However, all of this previous news came into question after Microsoft and Bethesda announced the planned acquisition.
According to this month's Deathloop-centered Game Informer issue, Microsoft and Bethesda will still be honoring Deathloop's PlayStation 5 and PC exclusivity. Speaking on the topic, a Bethesda spokesperson explained that the deal between the two businesses had not wildly changed the game's "day-to-day development," and reaffirmed that the company still planned to release Deathloop, "exclusively for PlayStation 5 on console and also PC." This confirms earlier reports that suggested the game would still hit PlayStation 5 first despite everything, though neither Bethesda nor Microsoft were able to give definitive announcements until the acquisition actually went through.
Deathloop is a story about a hapless hero named Colt Vahn who's trapped inside an eternal timeloop with a secret society. To make matters worse, they're all trying to kill him.

For this month's cover story, we take a deep dive into Deathloop:https://t.co/fHoAvsYWa9 pic.twitter.com/bMWpI12WLW

— Game Informer (@gameinformer) March 8, 2021
The surprising deal between the two high-profile gaming companies became public last year and kicked off a storm of speculation about what it would mean for the industry. However, the two companies were not able to sign on the dotted line until overcoming several key hurdles. One of the biggest of these was getting the European Commission's approval on the deal, which was granted only days ago.
While there are still a lot of questions hanging in the air about what Microsoft plans to do with its newly obtained franchises, the company did confirm it would have more to say on the matter sometime during the summer. No matter what ends up being revealed in the next few months, it seems certain that Deathloop will stay a PlayStation 5 exclusive, creating an interesting situation. A game that is technically owned by Microsoft is being released onto the business's largest rival's platform and not its own consoles. At least, initially.
Deathloop is slated to launch on PlayStation 5 and PC May 21, 2021.
Source: Game Informer