Best Agatha All Along Remixes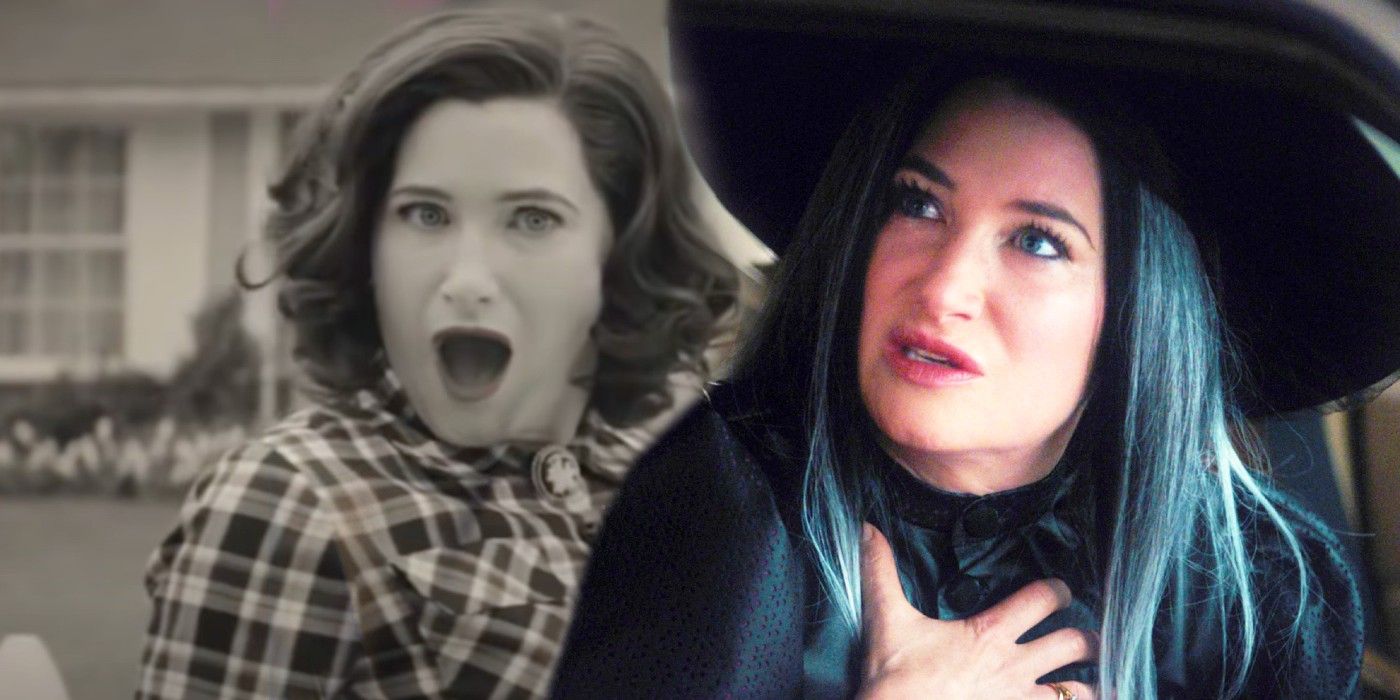 WandaVision's seventh episode revealed Agatha Harkness as the villain in Westview, and her villainous theme song and its various remixes have taken the internet by storm. "Agatha All Along" is the latest gift WandaVision has given its excited viewership, and the fanbase did not let that fabulous moment pass by without comment. In only a few days, musical artists have released numerous remixes, adding their own spins to the villain song that fans cannot get out of their heads.
Songwriting team Robert Lopez and Kristen Anderson-Lopez drew upon beloved television theme songs from The Munsters and The Addams Family for the ghoulish introduction to witchy villain Agatha, who has been posing as nosy neighbor Agnes to cause trouble in Wanda's paradise of Westview.
Of course, Kathryn Hahn's Agatha Harkness could not reveal herself in any other way than a show-stopping number. While the moment could have easily proved jarring or something that took viewers out of their engrossment in the ongoing plot, it somehow managed to do the opposite, further enriching the already often surreal world of WandaVision. It has also served as an inspiration for these (and many more) incredible fan remixes and covers.
Hip-hop musician Leland Philpot went viral on Twitter with his trap/hip-hop remix of "Agatha All Along," which dialed up the bass to enhance the catchy rhythm.
Musician Timmy Sean contributed his own rock take on the song, playing every part in his one-man band, and he released an additional instrumental version for those who prefer it without vocals. At the end, he adds the line everyone is thinking and hoping about WandaVision: "Where's Reed Richards?"
Many fans noticed how similar "Agatha All Along" is to The Munsters theme, which was also sampled in the Fall Out Boy song "Uma Thurman." Brad Starr released a mash-up of the two songs weaving back and forth.
L'Orchestra Cinématique, known for making epic orchestral covers of film, game, and television music, gave the villain song a sweeping symphony spin.
Husband and wife duo The Hound + The Fox blended acoustic and a cappella elements together to make a softer cover that is just as bouncy and fun as the original.
Organist and pianist Malcolm Kogut showed how "Agatha All Along" sounds on an organ, making the villainous theme even more haunting than before. WandaVision's "Agatha All Along" isn't going anywhere soon, and hopefully, fans will get to hear the earworm song in every musical combination artists have to offer.