Below Deck: Elizabeth Posts Kind Message From Charter Guest Post-Firing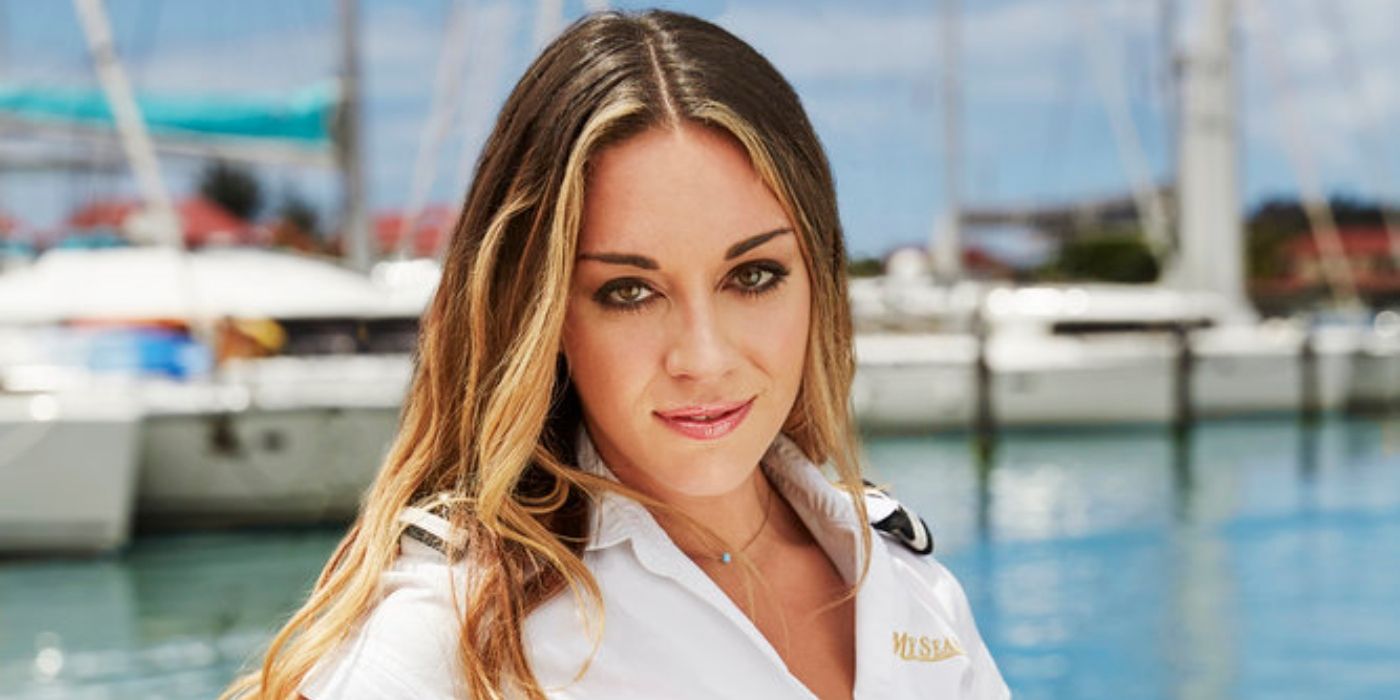 Bravo's Below Deck follows the exciting interpersonal drama of a super yacht's crew, and season 8 has featured former stew Elizabeth Frankini heavily. The guests might be demanding and can certainly generate a lot of drama, but the real entertainment comes from the interactions between crew members. Sometimes, they put aside their relationships at home to do their jobs to the best of their abilities. This was especially hard for Rachel Hargrove and her boyfriend. But as a recent Instagram post from Elizabeth shows, the guests appreciate their service.
Elizabeth's relationship with James Hough was followed closely by the production of Below Deck. While Elizabeth seemed to go all-in on their coupling, James kept his distance and came off as a real player. This never deterred Elizabeth as she continued to pursue him, and since they were both on a boat, James couldn't avoid her. Since he refused to share his true feelings and Elizabeth refused to take the hint, their relationship eventually got in the way of their duties. They would sneak off regularly to canoodle on different parts of the ship. Their pairing was grating to the other crew members, and according to Francesca Rubi, Elizabeth was not very good at her job. This all came to a head the second time Elizabeth used a guest cabin and ultimately led to her firing with only two charters left for the season.
Now, she has responded with some not so cryptic messages on Instagram, but it seems like some guests are coming to Elizabeth's defense. In a recent post, former Below Deck guest Ashley Ryan gushed about how awesome Elizabeth was on charter, which Elizabeth then shared on her own profile. She made drinks for each of their ten-course tasting dinner that corresponded with the countries the guests were representing in their Olympic-themed meal.
It looks like Elizabeth was not as bad as Francesca led audiences to believe. It was no secret there was a real feud going on between Elizabeth and Francesca. The standard of service described in this post proves that Elizabeth was not just good at her job but went above and beyond to make sure her guests were well cared for.
Hopefully, that helps Elizabeth in future ventures as she finds a new ship to work for. She clearly showed that she was willing to go above and beyond the call of duty. Until then, there will always be season 8 of Below Deck.
Source: Elizabeth Frankini