Beautiful Among Us Diorama Made From Garbage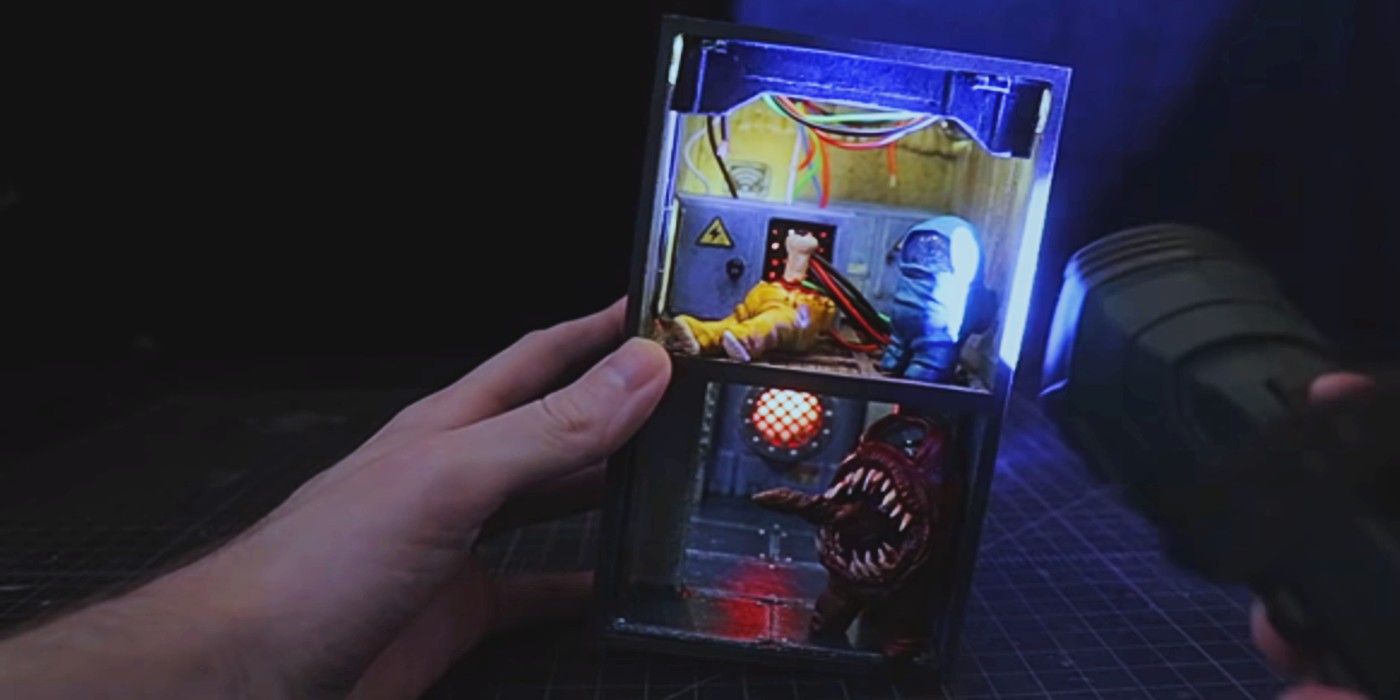 It is said that one man's trash is another man's treasure, and that is certainly the case for a particularly beautiful diorama, inspired by Among Us, that has been made almost entirely out of garbage. Among Us continues to have a strong presence in the video game community. The game rose to the height of its popularity last year, when its online multiplayer mechanic made it a lockdown party favorite. When the world's population was forced to stay at home, streamers on YouTube and Twitch started entertaining their followers with their various shenanigans on board the Skeld map, finally allowing the game to realize its full potential two years after its initial release.
Its ongoing popularity has resulted in developer Inner Sloth releasing a line of official Among Us merch, including face masks and beanie hats. The simplistic crewmate and Impostor design of Among Us, along with the charm of the top-down retro style of gameplay, lent themselves not just to new commodities for the devs, however, but also to several fan recreations and dedications. The Among Us characters have been reimagined as everything from Avengers to Animal Crossing residents.
One of the most recent Among Us fan projects has been crafted out of recycled junk and thrift store finds. YouTuber Studson of Studson Studio shared their incredible creation of an Among Us diorama, which included an Impostor, several alive crewmates and one rather more unfortunate member of the crew. Using scraps including plastic containers, old cardboard cuttings, and kitchen foil as well as hair rollers and cheap headphone wires, the end result is a hauntingly beautiful triumph. The full video can be seen below (Reader warning – there are a few NSFW jokes made within this video, so watch at your own discretion).
Among Us is not the only game to receive a creative reimagining from Studson Studios. The artist has also modelled the King of Red Lions from The Legend of Zelda: Wind Waker out of cardboard and foam, as well as Terrako the egg guardian from Hyrule Warriors: Age of Calamity out of an actual egg.
While Among Us may not be maintaining the same high player numbers that it did throughout 2020, having reached its peak in September, there is still a lot of love for the award-winning indie title. The fact that it continues to inspire creators and artists is a testament to just how beloved Among Us is, pandemic or not.
Among Us is available on Nintendo Switch, PC, iOS, and Android, and it will be available on Xbox consoles in 2021.
Source: Studson Studio