Bachelor: Will Girlfriend Lauren Zima Stand By Chris Harrison Amid Backlash?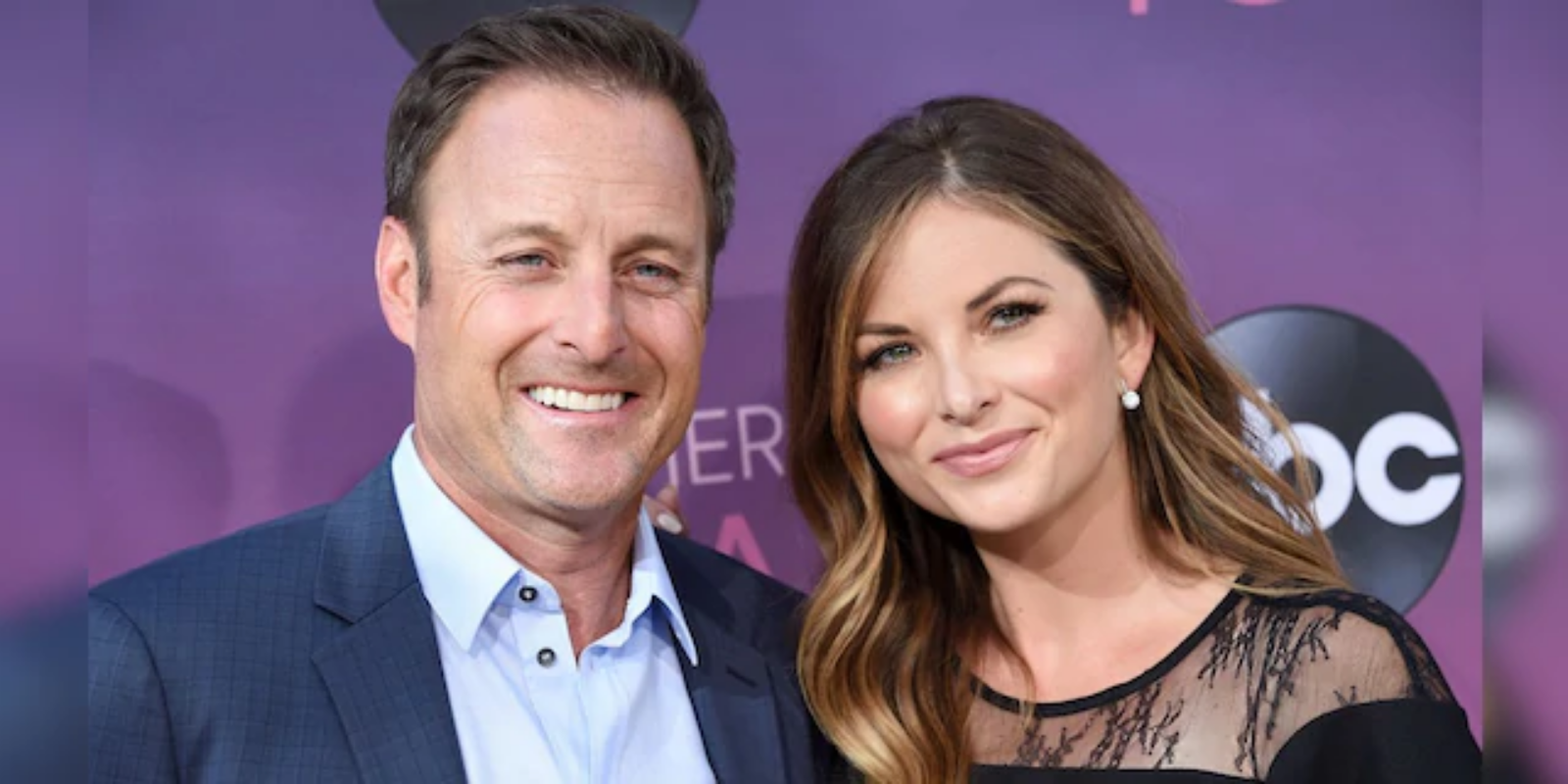 Chris Harrison has stepped aside for an undisclosed amount of time from his hosting duties on The Bachelor, but how does girlfriend Lauren Zima feel about it? Fans of the show had mixed reactions, and former contestants on the show denounced his racist remarks.
Before Zima, Harrison was married to his college sweetheart Gwen. The pair met in 1991 at Oklahoma City University. She was studying accounting and Chris was a sportscaster. They got married immediately after their graduation. They got married in 1993 and went on to have two boys together, Joshua, 18, and Taylor, 16. The two divorced in 2012. However, the divorce was incredibly amicable. When Chris spoke to E! News he said, "she will always be my best friend, I hope, and I want her to be happy and she wants me to be happy." Chris Harrison then started dating Zima, an Entertainment Tonight producer, in 2018. Zima was also previously married for four years to Charles McKeague. Their meet-cute was quite like a movie as she was set to interview him about The Bachelor. The pair went Instagram official in August 2018. They have been together ever since. When asked about their relationship Chris said, "We started dating and, like any relationship, she made me happy." They even spent lockdown together, which they say helped them become closer. Now people are wondering how Lauren has responded to the recent backlash that he is facing and his decision to step aside from the franchise.
Many people have been contributing their comments on the Harrison situation, but what about the ones who are close to him? Zima does not condone what Harrison said during his interview with Rachel Lindsay on Extra. Zima 33, said in an Instagram Story, "What Chris said was wrong and disappointing." She continued to admonish his behavior, "Defending racism can never happen. Accountability comes first, what's next is learning and growth."
Although fans have wondered if she will stay by his side, from her statement, it seems that she is going to work with him to help Harrison get educated on the topic. But she does have a career to think about and a reputation to protect, especially in the entertainment industry. Whom you associate yourself with matters, and people may think she has the same views as Harrison in private. At the very least it isn't a dealbreaker for her, especially considering they have been together for three years now. It is possible that people may think she is simply trying to save face with this comment.
What should not be condoned is fans who are coming after Zima in the comments over something her boyfriend said. She is not responsible for his ignorance, and her decision to continue to date him shouldn't be seen as an indictment on her character. However, Zima must recognize she has a platform to speak about this issue as someone who not only covers the show but is in a public relationship with its embattled host and the center of the controversy.
The Bachelor airs Mondays at 8pm EST on ABC.