Bachelor: Victoria Spotted With Matt & Tyler's Golf Friend At Body-Shaming Incident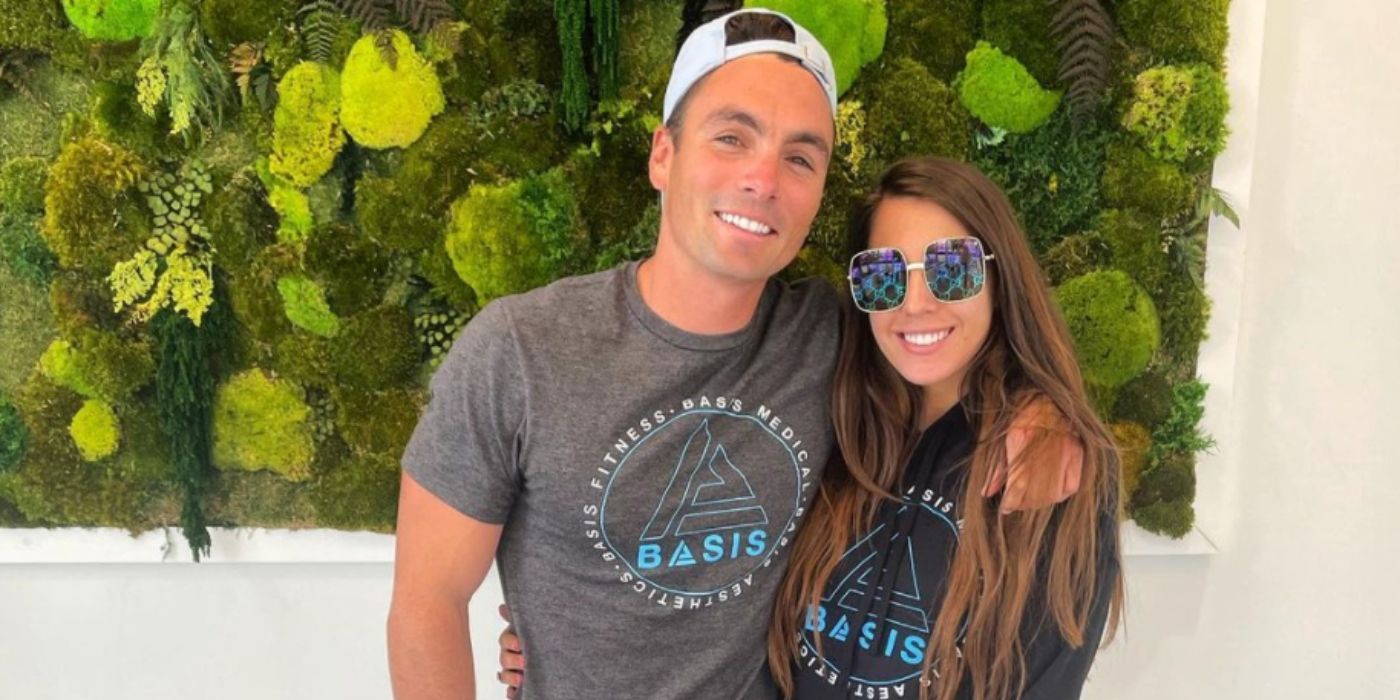 "Queen" Victoria Larson made more of a splash on Matt James' season of The Bachelor than almost any other contestant. She has been just as impactful off-screen, as well. Victoria became embroiled in a body-shaming controversy after some of Matt's friends were caught on tape joking about her appearance. But it seems she's ready to bury the hatchet and was recently spotted in matching outfits with one of the jokesters. Could the Bachelor Nation-adjacent man be Victoria's post-show love interest?
From night one, Victoria got on many viewers' nerves with her bullying of the other women and seemingly unearned self-confidence. The over-the-top Victoria made for great television and will surely bring the drama on the Women Tell All episode. Fans were quick to criticize the self-professed Queen, and even some of Matt James' friends and acquaintances joined in. During a round of golf, one of Matt's golfing buddies took shots at Victoria's body. The Queen was not amused, and Victoria clapped back at the body shamer on Instagram. 
One of the golfers laughing in the background of the video, named JP Caruso, stood out to fans because he's a known friend of Bachelor Nation alum Tyler Cameron and was supposed to be a contestant on Clare Crawley's season of The Bachelorette. Fans were surprised when JP and Victoria took a photo together in matching shirts. The shirts are for a company called Basis Aesthetics, a medspa followed by Victoria, JP, and, randomly, Bachelorette season 14 alum Jordan Kimball.
The Queen had a rough time after her elimination and Victoria even deleted her Instagram for a time. But she has since reactivated her account and seems to be bouncing back. Although many fans were outraged on her behalf after the body-shaming incident, Victoria seemed to take it in stride. She was interviewed by TMZ and seemed understanding that it was "sports talk" meant to throw Matt off his game. She didn't mention JP Caruso directly, but she clearly knows about him and his connections to the franchise.
Fans were surprised to see Victoria and JP together after the golf drama went down. While some fans speculated there were romantic vibes between the two, others were far more cynical. JP was cast on Clare's season of The Bachelorette, but never made it onto the show. Some fans think his meet-up with Victoria was strategic. "That man just want [sic] clout because he was supposed to be on the bachelorette and got rejected," one fan claimed. Though fans have their suspicions, it could just be an example of a friendly encounter.
Her time on The Bachelor was short but impactful, and fans surely haven't seen the last of Victoria. Her meeting up with someone connected to the franchise, whether romantically or not, was not an accident. Because she was eliminated relatively early on, Victoria has to put in extra effort to remain relevant and at the front of producers' minds for Bachelor in Paradise. Then again, she could just be angling to get in with JP and Tyler's Tik Tok "Quarantine Crew." Either way, fans expect to see more drama from Victoria in the future.
The Bachelor airs Mondays at 8 pm ET on ABC.
Source: JP Caruso/Instagram, TMZ