Bachelor: Victoria Larson Makes Sweatshirts Out of Her Mug Shot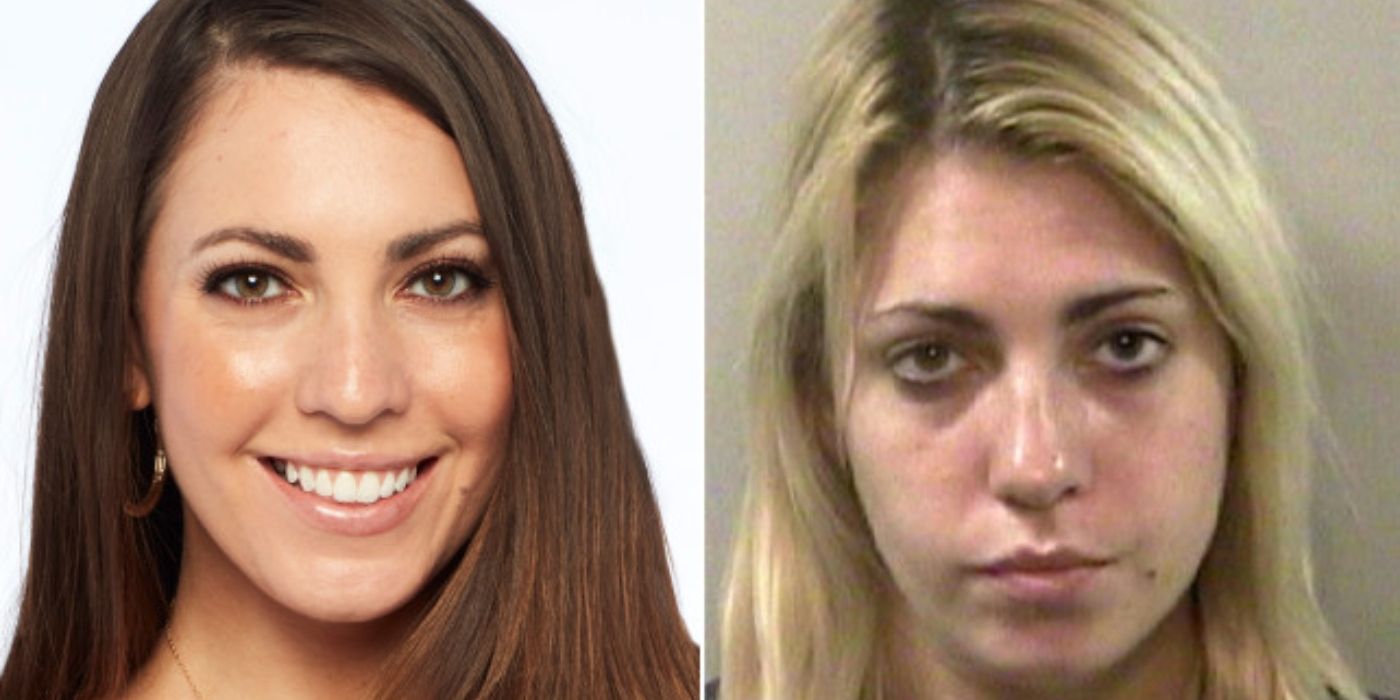 The Bachelor's Victoria Larson debuted sweatshirts featuring her mug shot on Instagram. The star defiantly dubbed them "royal" amid controversy surrounding her behavior on the show. Victoria made one of the most talked about entrances on this season of The Bachelor. She was carried in on a throne wearing a tiara and introduced herself to Matt James as "Queen Victoria." Fans recognized that she was trouble from the first night, after she appeared inebriated and was rude to many of the other women.
Victoria's reputation didn't improve from there. As the season went on, she was seen by many as a mean girl and a bully. She was openly antagonistic towards several women, like Marylynn Sienna, Sarah Trott, Katie Thurston and Brittany Galvin. Victoria was a villain almost instantly, and fans heavily criticized her obnoxious behavior online. She was slammed for defending bullying on Good Morning America, and posting and deleting a photo of her posing with a Trump flag.
After her elimination, Victoria deleted her Instagram, but she has returned defiantly. Victoria's mug shot from 2012 surfaced while the show was airing and received a lot of media attention. She was arrested for shoplifting $250 worth of products from a Publix grocery store in Florida. Victoria spent two days in jail, paid hundreds of dollars in fines, and was given six months of probation. The mug shot shows a blonde Victoria looking very disheveled. She made her Instagram private after the news broke, but it doesn't look like she's embarrassed about her past anymore.
Victoria revealed that she and her friends had made the photo into sweatshirts on her Instagram. She posted a photo of two of her friends wearing black sweatshirts with the mug shot printed on the back in black and white. The hoodies have "Royalty" written under the photo in a medieval font in white. Victoria posed with her friends in a cute workout set and captioned the photo, "Royal AF." Her followers commented laughing face emojis and many are asking where they can buy the sweatshirt. While its unclear if Victoria intends to sell the shirts, it sounds like they would be a hit.
As usual, Victoria is stirring the pot and standing up for herself. Besides causing drama while on The Bachelor, Victoria has showcased her confidence and sense of humor on social media. She stood up to body-shaming from a friend of Matt James' and all the criticism she's received from Bachelor Nation. Poking fun at her mug shot is just another way that Victoria is showing that she can give it and take it.
Source: Victoria Larson