Bachelor: Rachael Shares Picture Featuring Book About Race Relations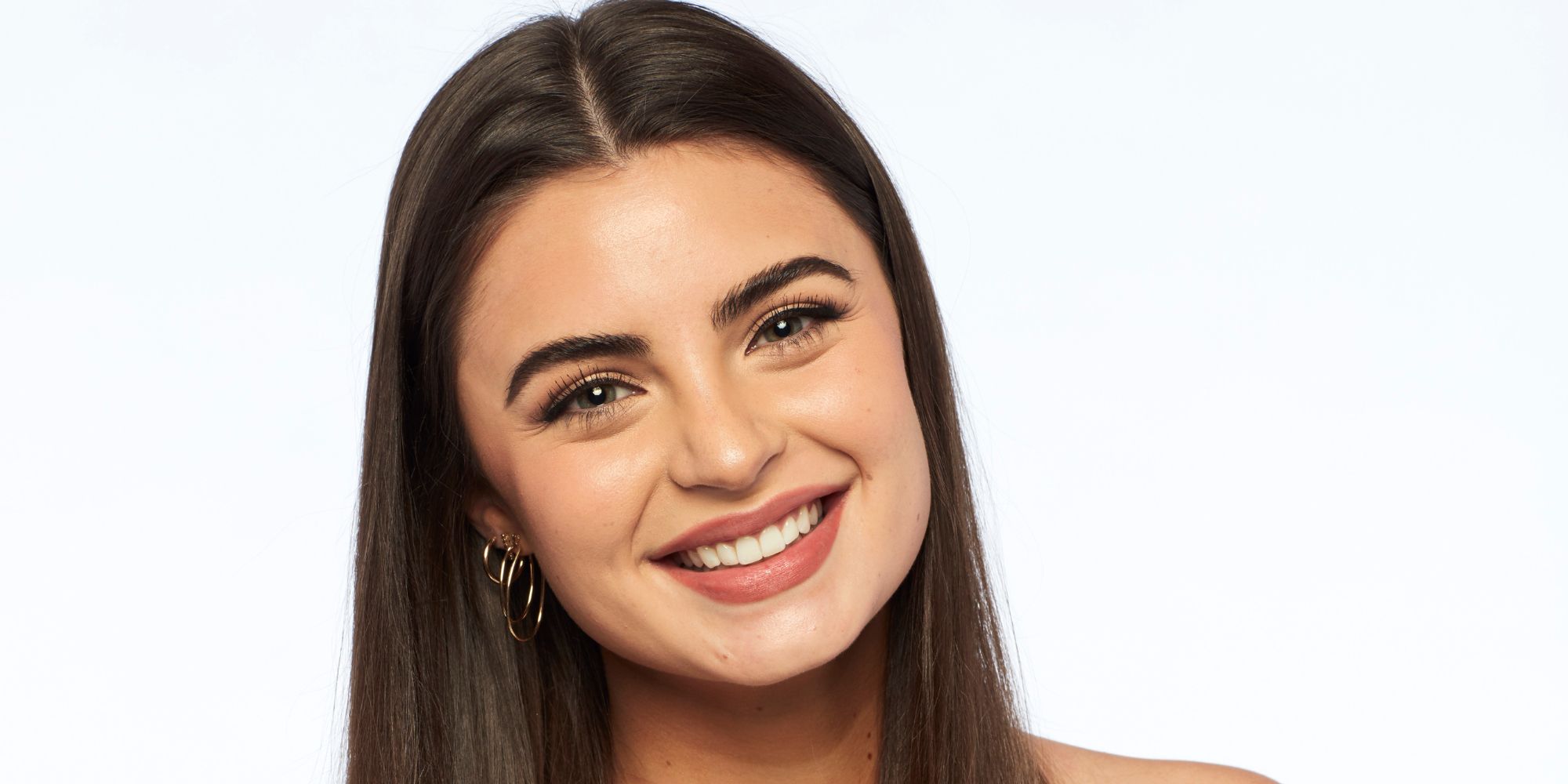 The Bachelor season 25 frontrunner Rachael Kirkconnell shared a picture featuring Emmanuel Acho's book "Uncomfortable Conversations With A Black Man", indicating that she is trying to get more educated in race relations following her recent controversy. Ever since Matt James' season of The Bachelor first started out, Bachelor Nation has been sounding off on the fact that Rachael was spotted attending and taking pictures at a racist "Old South"-themed party. Given that this particular event took place in 2018, the fans worried that Rachael wasn't enough far removed from that experience to now be dating Matt James in 2021.
Longtime The Bachelor host Chris Harrison attempted to defend Rachael Kirkconnell, saying that people should give the contestant the benefit of the doubt before judging her. And yet, only a few days later, Rachael issued a statement apologizing for attending that party and taking those pictures. In turn, Chris Harrison also apologized – twice – for his defense of Rachael. In the end, the host announced that he'd be "stepping aside" from his hosting duties for the time being. As such, Chris won't host Matt James' After The Final Rose special once the season concludes.
Now, Rachael Kirkconnell shared a picture via Instagram Stories featuring a great book spotted by The Bachelor fans. As seen below, Rachael's recent IG Story initially seems to be about the "mid-afternoon matcha" drink that she is holding. And yet, fans on Reddit were able to identify the book with orange, gray, and black stripes that was sitting on top of the table in front of Rachael. The book in question is "Uncomfortable Conversations With A Black Man" by Emmanuel Acho. Per its synopsis, the book "takes on all the questions, large and small, insensitive and taboo, many white Americans are afraid to ask – yet which all Americans need the answers to, now more than ever." It has over three thousand five-star reviews on Amazon.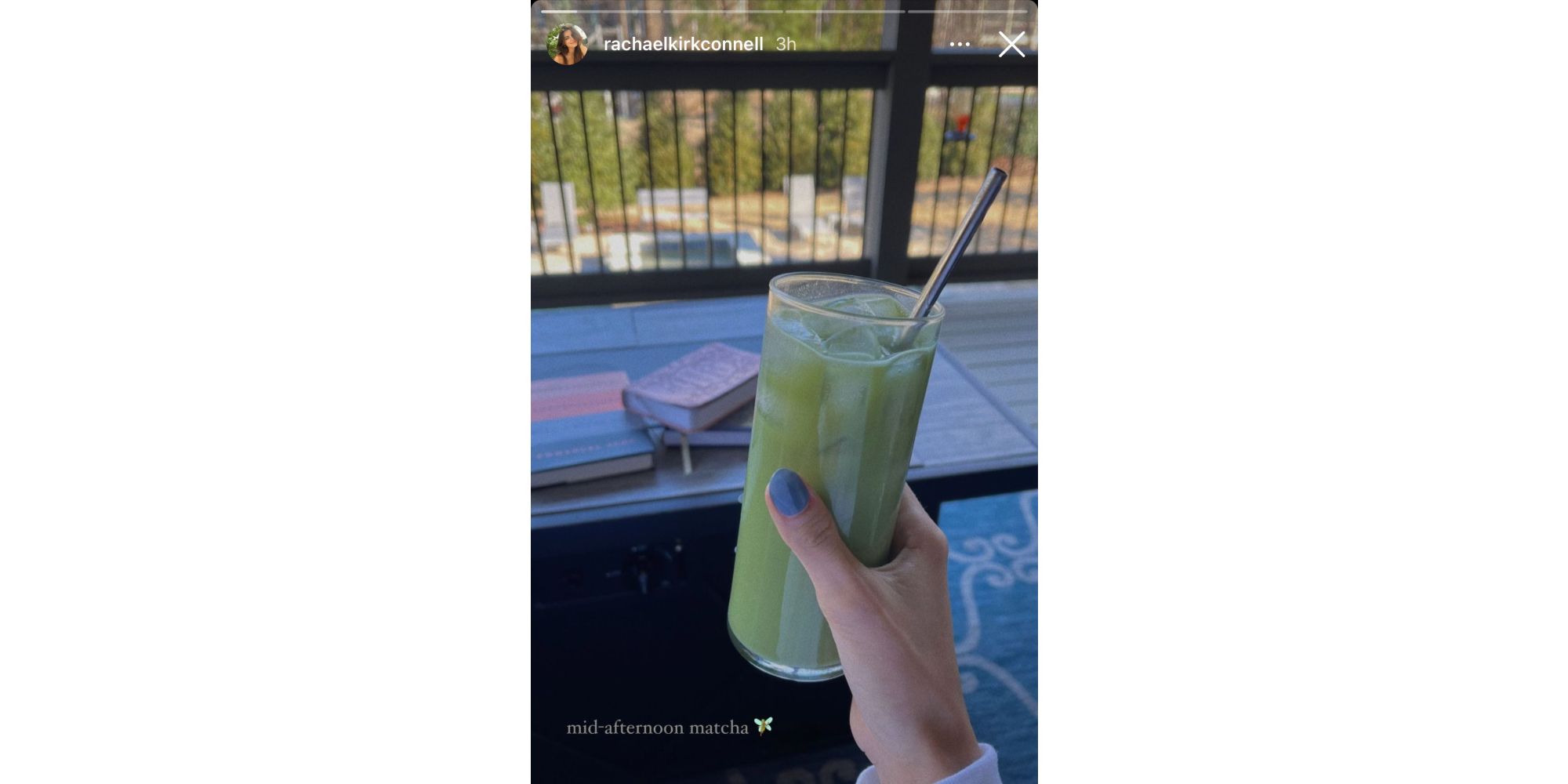 In the original Reddit thread, many Bachelor fans are glad that Rachael appears to be following through with her promise to get more educated and listen to those who could have been affected by her actions. On the other hand, many people within Bachelor Nation are also noting that the fans shouldn't rush to her defense just because she conveniently placed this book in the background of a photo that she posted on Instagram. All things considered, this simple gesture looks like a step in the right direction, but it won't singlehandedly make up for all the controversies that she's been involved in as of late.
Hopefully, Rachael's post will boost sales of Emmanuel Acho's book and inspire other white individuals to get educated about their own racial biases. But the general consensus is that this is far too early for Bachelor Nation to forgive Rachael for her mistakes.
The Bachelor season 25 airs Mondays at 8 pm ET/PT on ABC.
Sources: Rachael Kirkconnell's Instagram, Reddit, Amazon