Bachelor: Rachael Kirkconnell Says 'Be Better' After Rachel Lindsay Leaves IG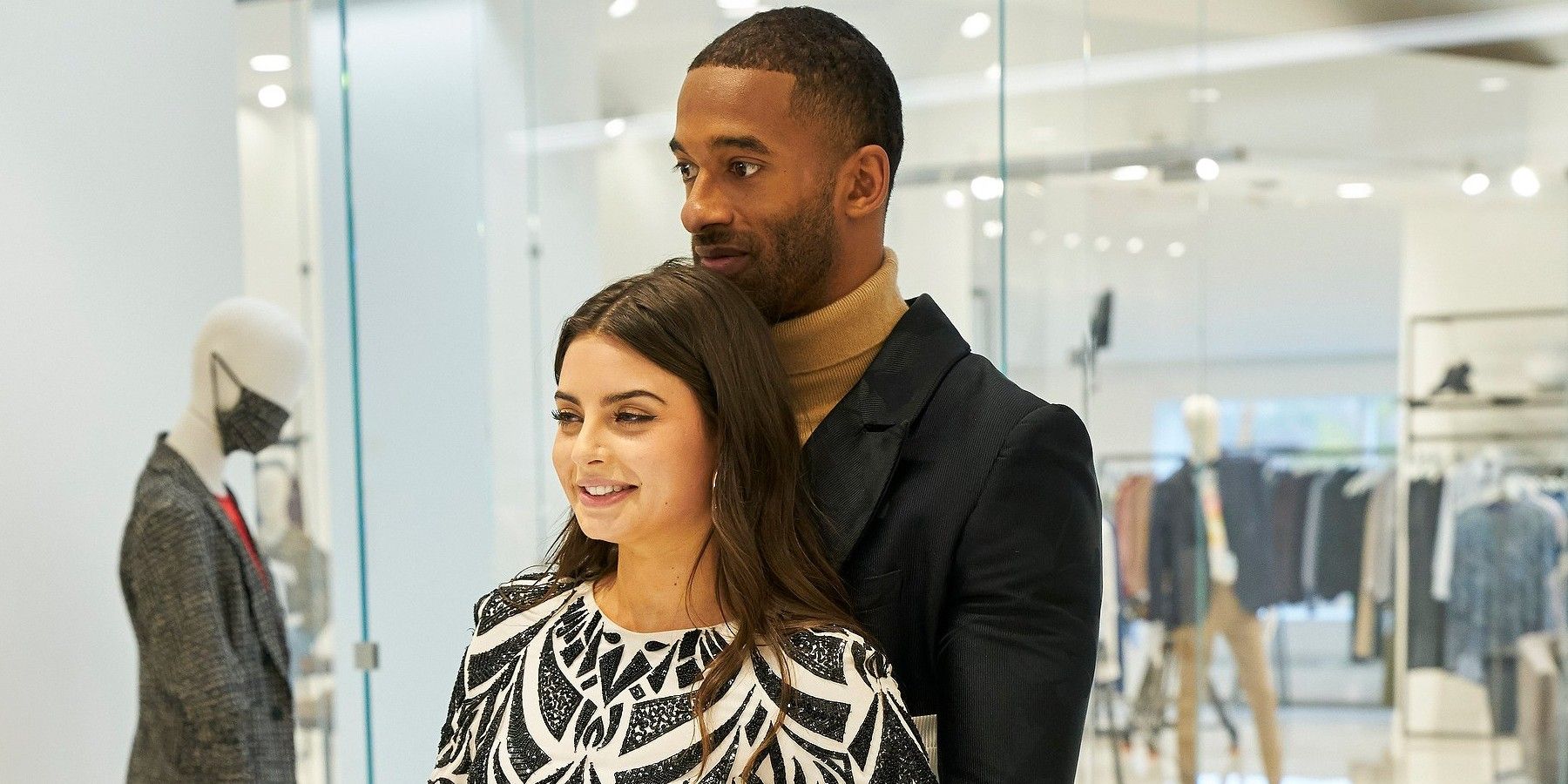 Rachael Kirkconnell from The Bachelor called on fans to "be better" after Rachel Lindsay left Instagram. Lindsay decided to call it quits from the app after she publicly lambasted Rachael Kirkconnell for past racism and received backlash. The drama began in the final weeks of the season, following questionable photos and posts involving Kirkconnell surfacing on the Internet.
Racism in today's climate is a hot-button topic. However, it's even more concerning when Kirkconnell is a current contestant vying for the affections of a biracial man of African descent. Fans and critics were also jarred by the rumors that Bachelor star Matt James had chosen the brunette as the winner of his heart and the competition. Rachel Lindsay, the first Black Bachelorette, interviewed host Chris Harrison about the scandal and was stunned when he defended Kirkconnell. Lindsay continued to speak out against the series, which already has a spotty reputation when it comes to race relations and a lack of diversity among its leads. Kirkconnell's fans rushed to her defense, and in the process, many left threatening and inappropriate comments on Lindsay's Instagram, leading her to deactivate the account.
To quell some of the online hate that Rachel Lindsay received, Kirkconnell went back to Instagram and made a plea to her fans and defenders: "You have the opportunity to make a positive difference , to use your energy towards change, and to come together and realize what's right in a time like this. If you are choosing to rather spread hate, to send cruel vicious messages, to be mad about people being hurt by racism…do better. Be better. Rachel Lindsay and other BIPOC have called for myself and others to be held accountable." Check out the rest of her statement below:
Meanwhile, Lindsay, who has become a popular television and podcast host, has been steadfast in her condemnation of both Kirkconnell as well as Bachelor franchise host, Chris Harrison. Harrison has since retracted his support of Kirkconnell, and has decided to take an unspecified hiatus from the show. In doing so, he cited that he didn't know enough about the subject at hand to weigh in on it the way that he did. As an African-American woman, Lindsay confessed that she is tired of excuses made by those demonstrating racist tendencies.
Rachael Lindsay has every right to voice her opinions about race relations in this country. She hails from Texas, and has more than likely experienced her fair share of overt as well as institutional racism. What is deeply concerning about this situation is how many people continue to praise Kirkconnell and treat her like the victim. If she would just quietly ride out the storm, and "do better," or "be better" privately, either with the help of a therapist or Black leaders, that might seem like a more sincere reconciliation with her past. However, Kirkconnell unwittingly continues to stoke the argument that Lindsay should be on the defensive by asking fans to show her compassion.
In doing so, Kirkconnell is playing into the same racist system that promotes the notion that Black women are belligerent and uppity when passionately defending their positions. Meanwhile, Kirkconnell's fans praise her as insightful and beautiful, despite all of the grotesque and hurtful imagery she once promoted online. What's more, Kirkconnell also has the right to promote her opinions about race. All those racist photos taken and posted just a couple of years ago is a clear indicator of exactly what's in her heart – despite assertions to the contrary.
Source: Rachael Kirkconnell/Instagram