Bachelor: Matt James Doesn't Follow Peloton Cycling Classes Correctly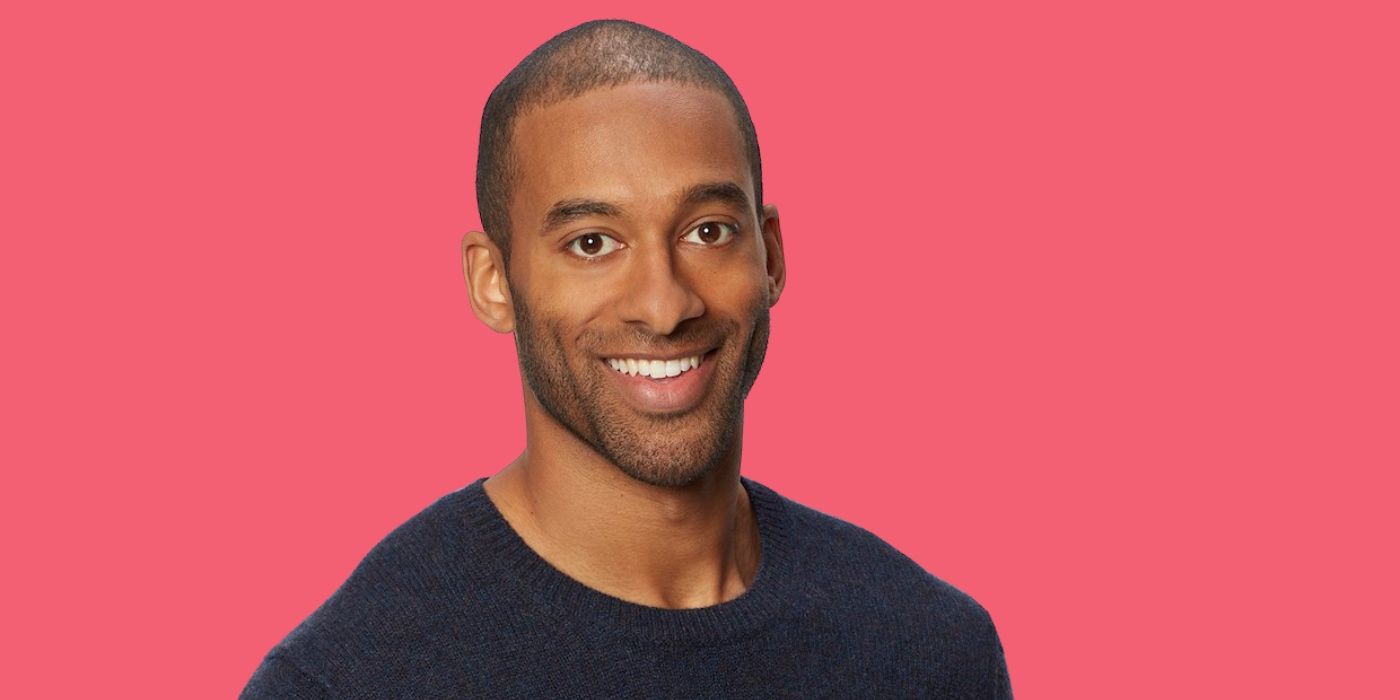 Matt James from The Bachelor doesn't follow Peloton cycling classes correctly, and some Reddit users have taken notice. The franchise's first Black leading man may be the picture of fitness, but his relationship to the fancy workout bike includes deviating from the class structure and even ignoring the instructors. Not only that, but it seems to be in opposition of Tyler Cameron, Matt's best friend, whom fans praise for adhering to the structured workouts.
What's a hunky bachelor to do when the world is in lockdown due to a public health crisis? Well, for Matt James, it seems that he rushed out and bought a Peloton exercise bike. The piece of equipment is pretty famous for displaying to its rider a workout led by a motivational instructor on the video screen attached to its handlebars. However, one particular viewer noticed that Matt doesn't seem to be following the tutelage of his teacher, opting to just do his thing on the bike, while the music plays in the background.
One self-professed "garbage Reddit person" posted: "My beef with him is that Matt James [DOESN'T FOLLOW THE CLASSES!] Most of his workouts he just rides at the same resistance and cadence for the whole class time. He barely changes a single thing through the bulk of his cycling, and if he does, he is making his own intervals." Another Peloton user seemed to uncover the method to Matt's madness, "I'm the same way! I think what Matt and a lot of top of leaderboard people do is completely ignore the instructor and just crank everything to the max to move up the board. It's kinda demoralizing to see someone with like 500 output in a 20 minute class when you know you've been following the ranges and there's no mathematical way to get that output in range."
James is more than just a workout nut. Aside from playing football in school, he was also invited to participate in the New Orleans Saints and Carolina Panthers' rookie camps. His social media is filled with images of him with friends like Hannah Brown and Tyler Cameron enjoying a slew of outdoor activities. During his season on The Bachelor, he often chose fitness-related activities to share with the women vying for his affections. He engaged in a tantric yoga class with Serena Pitt. He even opted to go on an awkward bike ride with Michelle Young, which culminated in James accidentally destroying the bike he was riding.
Matt James doesn't appear to be the type of guy who likes to move at a slow pace. He's young, athletic, and able-bodied, so why shouldn't he forge his own path on his Peloton bike? If he really is trying to game the system by moving up the Peloton leaderboard unfairly, then other riders should look into doing the same thing. Or if they wish to adhere to the classes, good for them. This is an expensive piece of equipment, so anyone who owns it should feel empowered to use it, not encumbered. It's just commendable that the guy is even exercising, as opposed to putting on the dreaded COVID-19 (pounds, that is).
Source: Reddit