Bachelor: Jordan Kimball Will 'Raise Hell' If Host Chris Harrison Leaves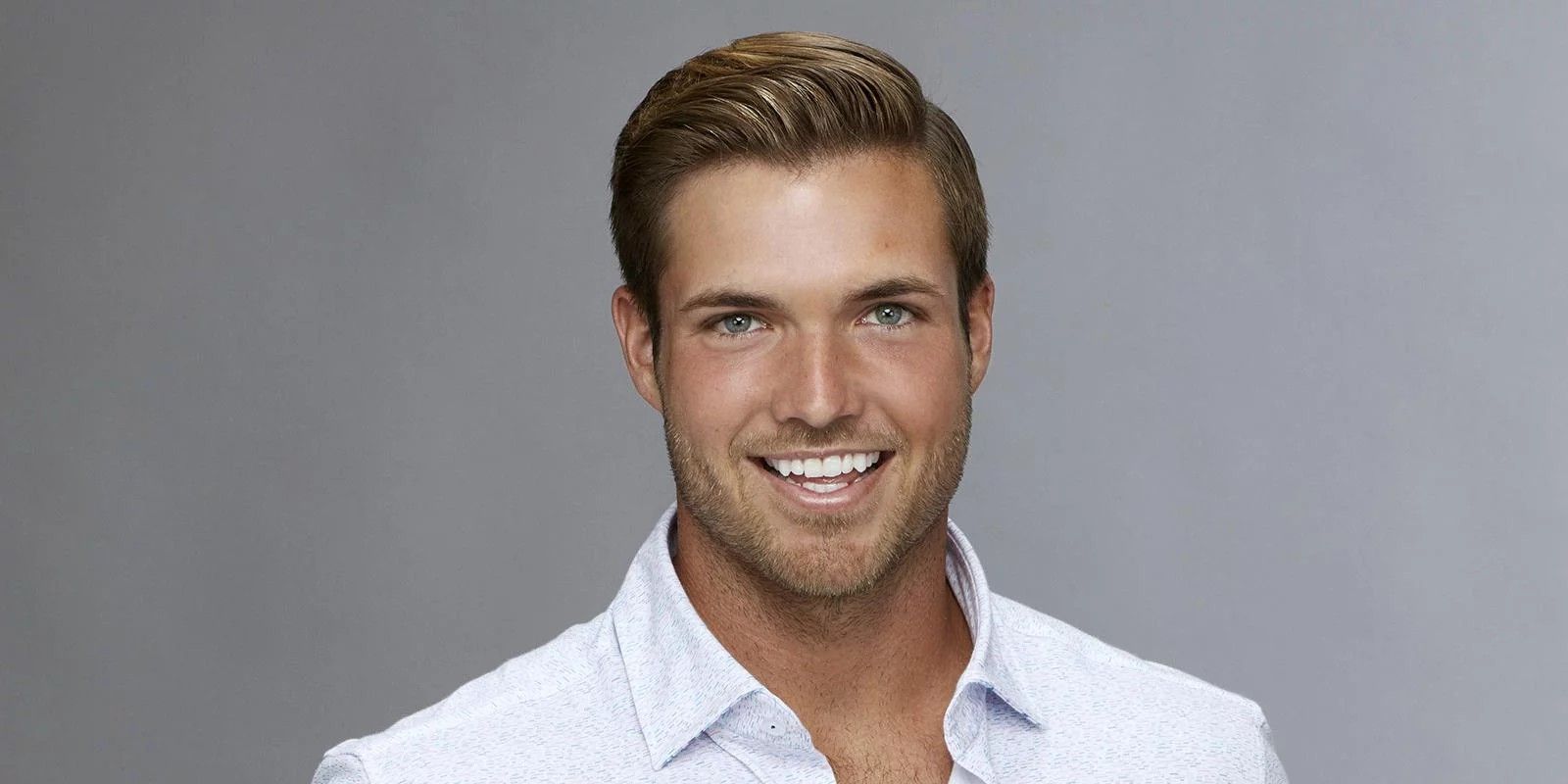 As the drama surrounding long-time host of The Bachelor, Chris Harrison, continues to unfold, members of Bachelor Nation have been taking sides. Many agree that he should be permanently replaced after his racially insensitive comments, while others say Chris Harrison did nothing wrong. Fans feel like some of the franchise alum are showing their true colors by coming out in support of Chris Harrison, and that includes former Bachelorette contestant Jordan Kimball.
Though many fans are happy with ABC's decision to move the Bachelor franchise in a new direction with a new host, others are furious that their beloved host's removal could be permanent. Thousands of fans signed a petition to keep Chris Harrison and have railed against the "woke police" trying to change the franchise. Chris Harrison has been the host of the series since the very beginning, and fans and former contestants alike have formed an attachment to him.
Jordan Kimball from Becca Kufrin's season of The Bachelorette is best-known for his Ken doll looks and the time he got kicked out of Bachelor in Paradise for fighting a Mexican-American contestant after tearing down his piñata. Now, he's gaining a reputation as one of Chris Harrison's staunchest supporters. He recently took to Twitter to proclaim, "If Chris Harrison is removed for good I'm going to raise absolute hell." Jordan argues against "cancel culture" because it doesn't allow for forgiveness.
If Chris Harrison is removed for good I'm going to raise absolute hell

— Jordan Kimball (@jordan__kimball) February 27, 2021
Many fans weren't pleased with Jordan's position. One criticized Jordan being vocal in his support for Chris Harrison but not commenting on the harassment that BIPOC contestants are facing. Other fans called the tweet "tone deaf" given the fact that former Bachelorette Rachel Lindsay recently had to delete her Instagram account after all the hateful, racist message she's received. They consider Jordan's support for Chris Harrison but silence about Rachel's harassment a sign that he doesn't care about the hardships that BIPOC contestants have dealt with for years.
Though Jordan is firmly in Chris Harrison's corner, he seems to be in the minority among Bachelor Nation alum. Many former cast members have spoken out about Chris Harrison's resignation and are in favor of The Bachelor franchise moving in a different direction. It's more than likely that Chris Harrison won't be returning as host of the series—Jordan will have to make peace with that or "raise hell" by himself.
Source: Jordan Kimball/Twitter