Bachelor: Fans React To Chris Harrison's Celebrity Wheel Of Fortune Episode Airing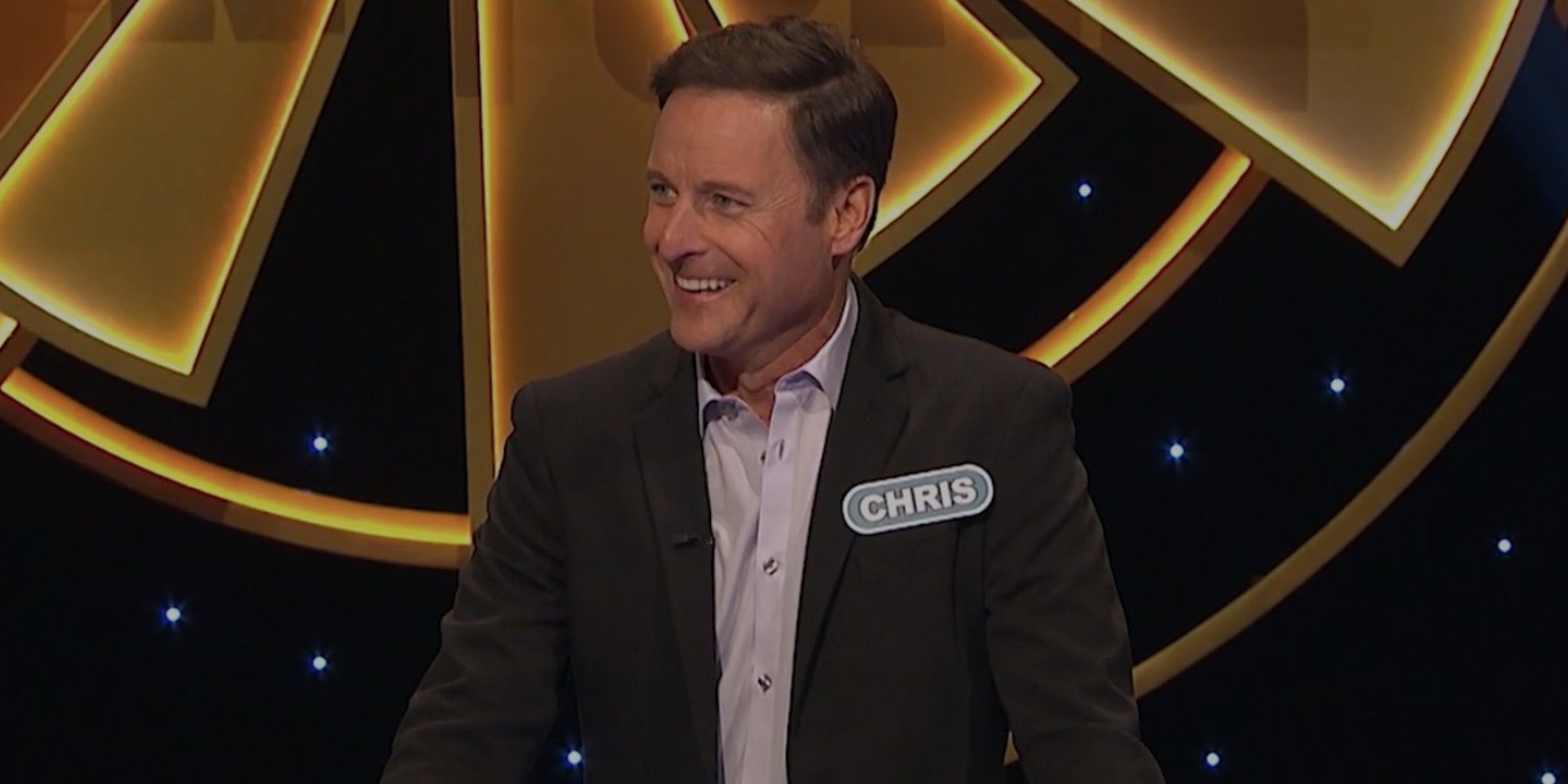 Chris Harrison was a contestant on last night's episode of Celebrity Wheel of Fortune, leaving Bachelor fans with mixed emotions. While the episode was filmed prior to the recent controversy surrounding Chris, some feel as though the entire episode should have been cut entirely. Others were excited to watch him play the game. Chris announced he was stepping away from The Bachelor for an unknown amount of time nearly two weeks ago.
Matt James' frontrunner Rachael Kirkconnell has been under fire after photos resurfaced of her attending an "Old South" themed sorority party back in 2018. When confronted about the controversy in an interview with Rachel Lindsay for Extra, Chris actually came to the defense of Rachael, leaving Bachelor Nation outraged. Due to the backlash he received, Chris released a public apology as well as a departure announcement. While Chris will still be seen in the remaining episodes of the season as well as the Women's Tell All, ABC is looking for a new host for the After the Final Rose. It has been rumored that Michael Strahan is in talks to take the spot.
After 20 years, Chris finally stepped out of the Bachelor franchise to give Celebrity Wheel of Fortune a try. To many fans' surprise, Chris did exceptionally well on the competition show which aired Thursday night. Chris competed against Alfonso Ribiero and Robert Herjavec. Alfonso is best known for his role in The Fresh Prince of Bel Air. Currently, he is the host of America's Funniest Home Videos. Robert is famous for his role on Shark Tank. The three gentlemen were seen jokingly poking fun at each other throughout the course of the episode. Chris dominated the first round up until he failed to solve a seemingly obvious final round puzzle. The entire episode was quite light-hearted, as the three seemed to be having an enjoyable time playing.
So Chris Harrison is on Celebrity Wheel of Fortune. This didn't age well….. #CelebrityWheelOfFortune pic.twitter.com/5D2dccLfp4

— WhatHappensInTheDungeon…. (@OneNOnlyOmari) February 26, 2021
Due to the negative spotlight Chris has recently been in, ABC issued a disclaimer in the episode, informing viewers that the episode had been filmed back in December. The disclaimer may not have been enough for some viewers as some Twitter users complained that it contradicted Chris' introduction describing the numerous shows within the Bachelor franchise Chris has been a part of. Others found the disclaimer quite comical as it is a very 2021 thing to happen. ABC's airing of the episode was considered to be tone-deaf considering the current circumstances. However, there was a large portion of viewers who were in fact excited to watch Chris succeed on the show. As they continue to support Chris, they were happy to see that ABC did not pull the episode.
As the never-ending drama continues surrounding Chris, Bachelor Nation remains torn in opinions. While many never want to see him on their televisions again, others are patiently awaiting Chris' potential return to The Bachelor. In fact, thousands have actually signed a petition to keep him as host. This episode of Celebrity Wheel of Fortune may have reminded some viewers of Chris' lighthearted and charismatic personality. On the other hand, it could have potentially angered others even more.
Source: Twitter, OneNOnlyOmari/Twitter