Avatar: The Last Airbender Zuko Cosplay Sets A High Bar For Live-Action Adaptation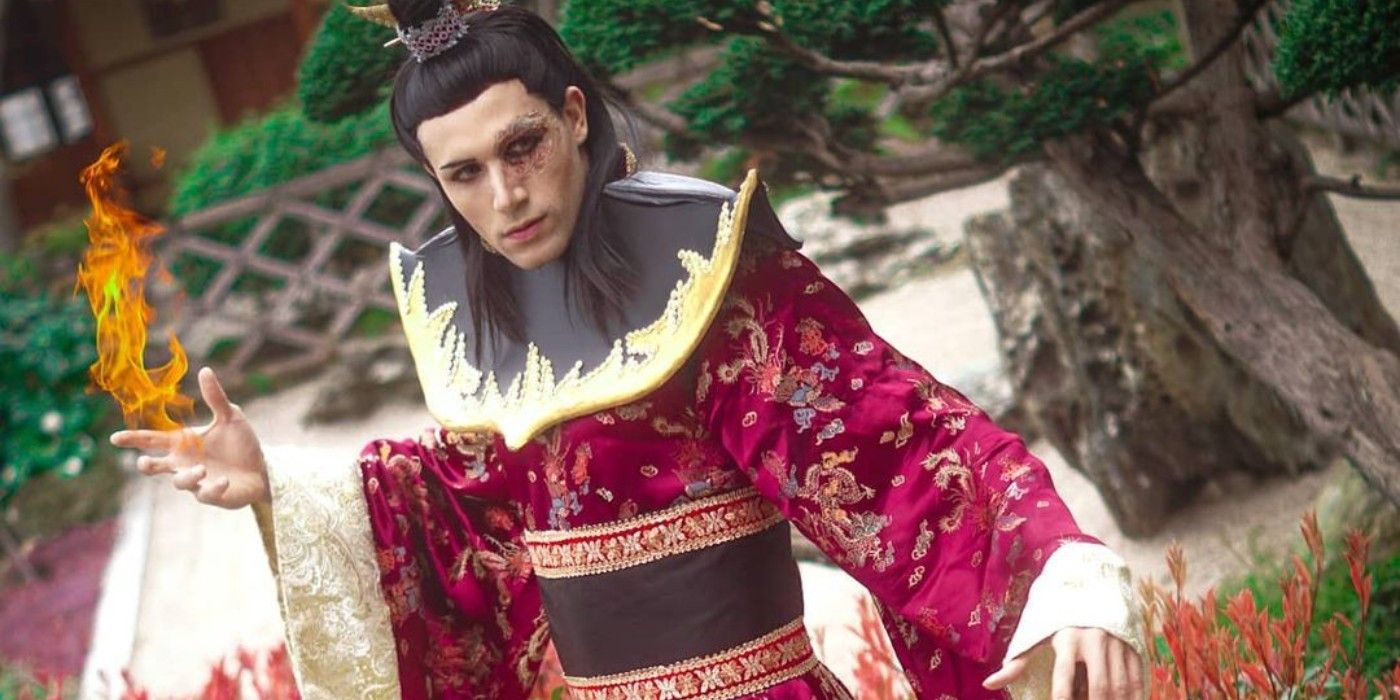 This amazing cosplay of Avatar: The Last Airbender's Zuko suggests the live-action series has some high expectations to meet. Though the previous attempt to turn Avatar into a live-action project, M. Night Shyamalan's The Last Airbender, was met with terrible reviews and fan scorn, Netflix is currently in the midst of creating their own series. The latest live-action Avatar was put into development in 2018, but updates have been very slow to come. The project suffered a blow last year when original creators Bryan Konietzko and Michael DiMartino left over creative differences.
Since then, Avatar has reportedly gained a new showrunner in Albert Kim, though in terms of a timeline, the series was still in pre-production as of late January. Netflix's slow progress forward is contrasted with Nickelodeon's recent news that it has launched Avatar Studios, a division dedicated solely to creating original content for the Avatar world. The group already intends to start work on a new animated Avatar film later this year, thus setting the stage for competing projects in the future.
Should Netflix continue to move forward with their own Avatar, they've got some competition when it comes to the costuming. Cosplayer Aokiji shared an excellent Fire Lord Zuko look in early February, and it has set an impressively high bar for the live-action show. Not only does Aokiji have Zuko's scar down, the entire design for the costume itself is gorgeous. Check it out down below.
Though he was initially depicted as Avatar's biggest villain, Zuko emerged as a fan favorite over the course of the show's run. He went from a spoiled Fire Nation prince consumed with the thought of capturing Aang to Aang's friend and firbending teacher. Undoubtedly, Zuko's depiction in Netflix's Avatar will receive special attention from fans, especially after The Last Airbender failed to give them the portrayal they had hoped for (even despite actor Dev Patel's best efforts). Hopefully, when coming up with the costumes for their Zuko, Netflix will consider consulting Aokiji for ideas.
The animated Avatar has long been praised for its unique world and all the details that fill it, and if Netflix's series wants to be successful, it will need to honor what came before while giving it a realistic flair. It's hard to say what kind of balance Netflix will strike, and since there hasn't been much in the way of updates, it will likely be a while before it becomes clearer. Still, Avatar remains a beloved property, one that inspires fan works and cosplays all over. Netflix would do well to keep that in mind.
Source: Aokiji/Instagram