Avatar: The Last Airbender Animated Movie From Original Creators In Development
A new animated Avatar: The Last Airbender movie is officially in the works. The Avatar: The Last Airbender franchise launched on Nickelodeon in 2005. The show ran for three seasons and gained a huge fanbase during this time. In the years since the original show ended, an Avatar: The Last Airbender live-action movie from M. Night Shyamalan flopped and an animated sequel series The Legend of Korra ran for four seasons.
The popularity of the Avatar: The Last Airbender world has arguably never been higher though. The show's arrival on Netflix in 2020 saw it climb to the top of the streaming service's charts. This was great for Netflix as they are developing a live-action adaptation of the show, even after original series creators Michael DiMartino and Bryan Konietzko left the project due to creative differences. There hasn't been much news on the future of Avatar: The Last Airbender since then, but now the franchise is expanding in a big way.
During ViacomCBS' virtual presentation for the upcoming streaming service Paramount+, it was announced that a new Avatar: The Last Airbender animated movie is in development. The movie comes from the newly launched Avatar Studios, which is a division of Nickelodeon designed to create more content in the popular world. DiMartino and Konietzko are co-chief creative officers and will oversee the development of the animated Avatar: The Last Airbender movie.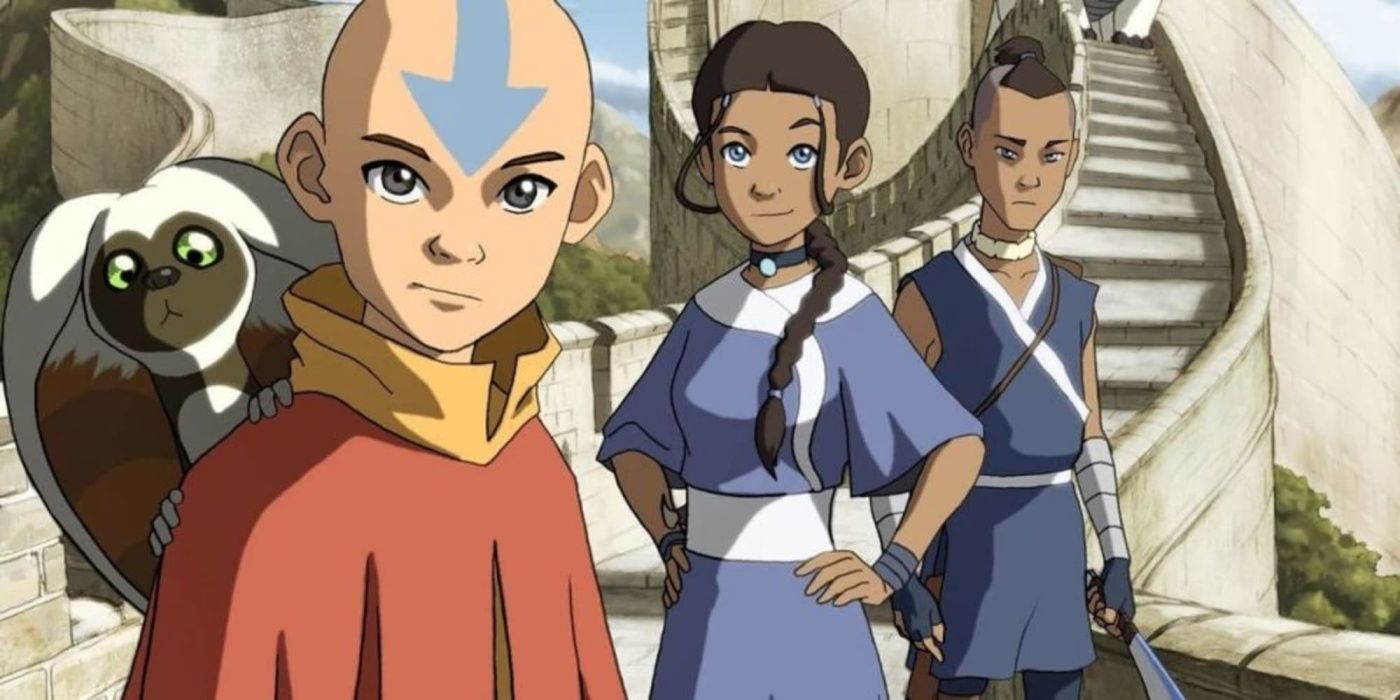 There are still plenty of unknown details about the new Avatar: The Last Airbender movie, but it is confirmed to be the first project from DiMartino and Konietzko under Avatar Studios. Plot details have not been revealed but that won't stop production from moving forward. It was announced that the Avatar: The Last Airbender movie begins production later this year. The announcement also stated the film will be a theatrically released property and not a Paramount+ original.
As fans now wait to see what story DiMartino and Konietzko choose to tell with the Avatar: The Last Airbender movie, the announcement alone is worth getting excited about. Unlike the live-action series, there is comfort in knowing the original creators are directly involved with the next chapter of this story. This beloved world has continued to grow through books and comics in recent years, but the last time a new Avatar-related movie or show was in 2014. The new movie could potentially continue Korra's story after the vague ending to The Legend of Korra, go back and explore more of Aang's life, or focus on a brand new Avatar. There are so many possibilities for the Avatar: The Last Airbender movie to explore, so hopefully it won't be too long before more details emerge.
Source: ViacomCBS