Avatar Fans Notice Uncanny Similarity Between Amazon App & Airbender Aang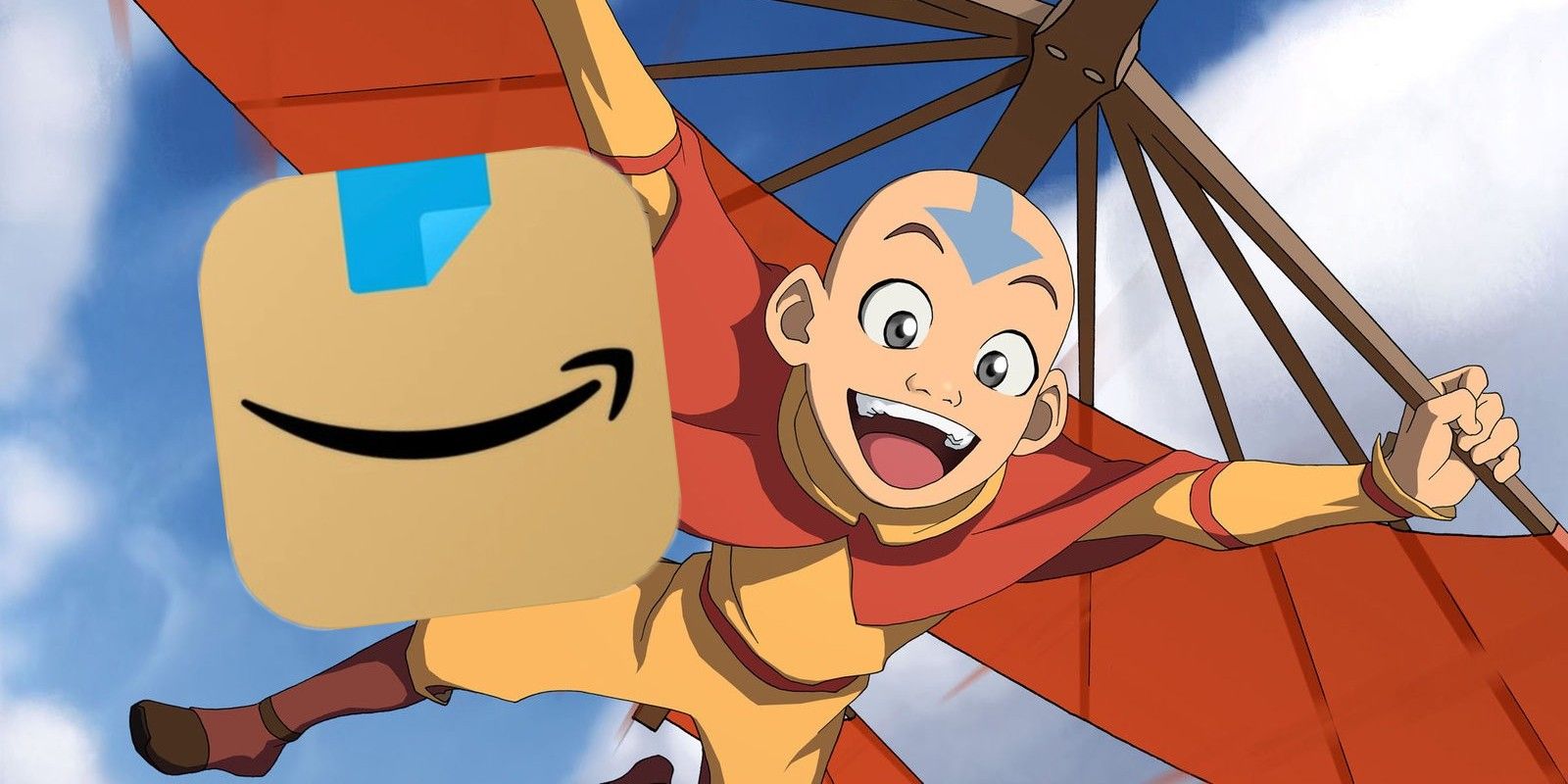 Avatar: The Last Airbender fans have noticed a strange similarity between Amazon's new app design and Aang. As the titular last airbender, Aang is Avatar's main character and one of its most beloved. The series follows his journey from waking up in an iceberg after a hundred years to meeting his destiny and bringing peace to his war-torn world. Aang's arc, made all the more poignant because he's a 12-year-old boy, is one of the highlights of Avatar, and though the sequel series The Legend of Korra focuses on his successor as Avatar, he thankfully still has a presence.
Avatar has received renewed attention over the past year thanks to the show's debut on Netflix, which set off a new wave of viewings from fans new and old. Netflix is still at work on their own live-action Avatar series and, just last week, Nickelodeon announced the creation of Avatar Studios, a venture aimed at telling original stories from the greater Avatar universe. Their first project will be an animated Avatar movie, though the plot is still unknown.
In short, Avatar is alive in so many ways, including in places fans might least expect. As noted by those like Dan Djarin and flipboitamidles, Amazon's mobile app now bears a striking resemblance to Aang. The trademark Amazon arrow looks a bit like a smile already, but the key detail here is the new blue shape on top, which is intended to look like packing tape. Avatar fans know airbending masters earn blue arrow tattoos, and part of Aang's is proudly displayed on his head. As a result, the Amazon app now resembles Aang. See for yourself down below.
i know the new amazon app icon is supposed to represent their packages but every time i see it i just see Aang from Avatar smiling at me lololol pic.twitter.com/kIPwneHr2p

— flipboitamidles (DAMN%) (@flipboitamidles) February 26, 2021
Why's Amazon's new app icon look like it's ready to bring balance to the 4 nations? pic.twitter.com/zcAC1dSgLl

— Dan Djarin (@DanSaul) March 2, 2021
It's certainly a funny coincidence, and likely not one Amazon saw coming. Still, one can say it's actually an honor for Amazon to be compared to Aang in such a way. If the past year has revealed anything, it's that people still have quite a fondness for the young airbender (even if debates still rage about whether he or Korra is the superior Avatar). There are worse things to have your app look like. For example, it could've resembled Ozai instead.
With numerous Avatar projects on the horizon, one wonders if Aang could actually receive some new stories. Netflix's live-action series is expected to tell his Last Airbender tale once more, but it remains to be seen if Avatar Studios will revisit the character. One could say much of his story has already been told, though there's still that gap between the end of Avatar and Korra's birth that could get some attention. Fans will just have to wait and see what the future holds for Aang.
Source: flipboitamidles, Dan Djarin/Twitter