Assassin's Creed 2021 Rumors Hint At A Ghost of Tsushima Clone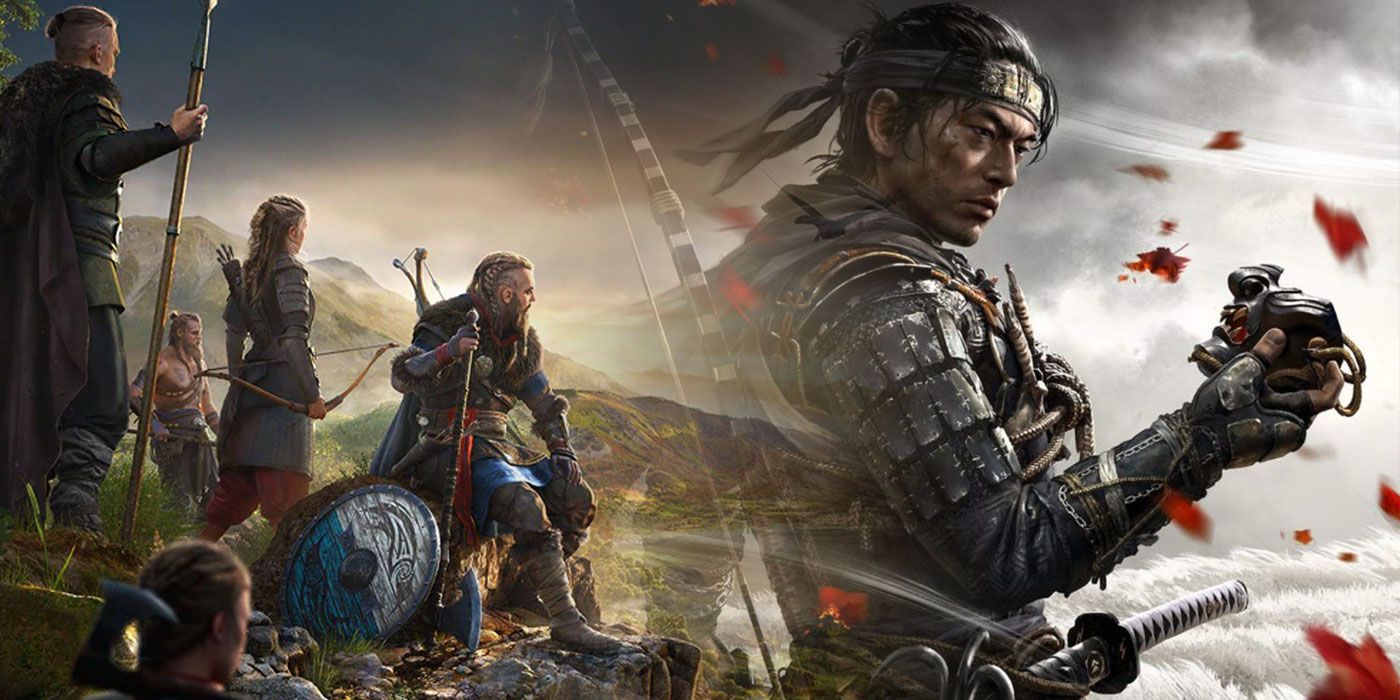 Although Assassin's Creed Valhalla only recently let players sail their Viking longboats across the frozen waters of Scandinavia and winding rivers of the English Isles, fans are already looking towards new horizons. Ubisoft has been rumored to be developing a new installment of Assassin's Creed that will, once again, be set in a vastly different time period and location. One rumor claims that the franchise's next chapter could take place in feudal Japan, much like Ghost of Tsushima.
The alleged leak claims that Assassin's Creed could be headed to Japan originated from the anonymous message board 4chan. The poster didn't include any evidence or cite imgs to back up their claims, so these details could be complete conjecture. Still, the Assassin's Creed series has a long history of leaking development plans before its games are announced. Valhalla's outline was revealed months before Ubisoft announced its release, under the codename "Assassin's Creed: Ragnarok."
Leaks for the action role-playing series have become so common through the years that many fans have likely begun to believe the publisher knowingly releases details about unfinished games to create hype. These most recent details might be the beginning of the next Assassin's Creed leak cycle culminating in an entry set in Japan. Even so, there's no way to verify the details the 4chan users presented, and there have also been contradictory claims asserting that the next entry of Ubisoft's franchise will be set in medieval Europe. It's too soon to tell if either of these claims is accurate, but Assassin's Creed's leaky past has made information dumps difficult to ignore.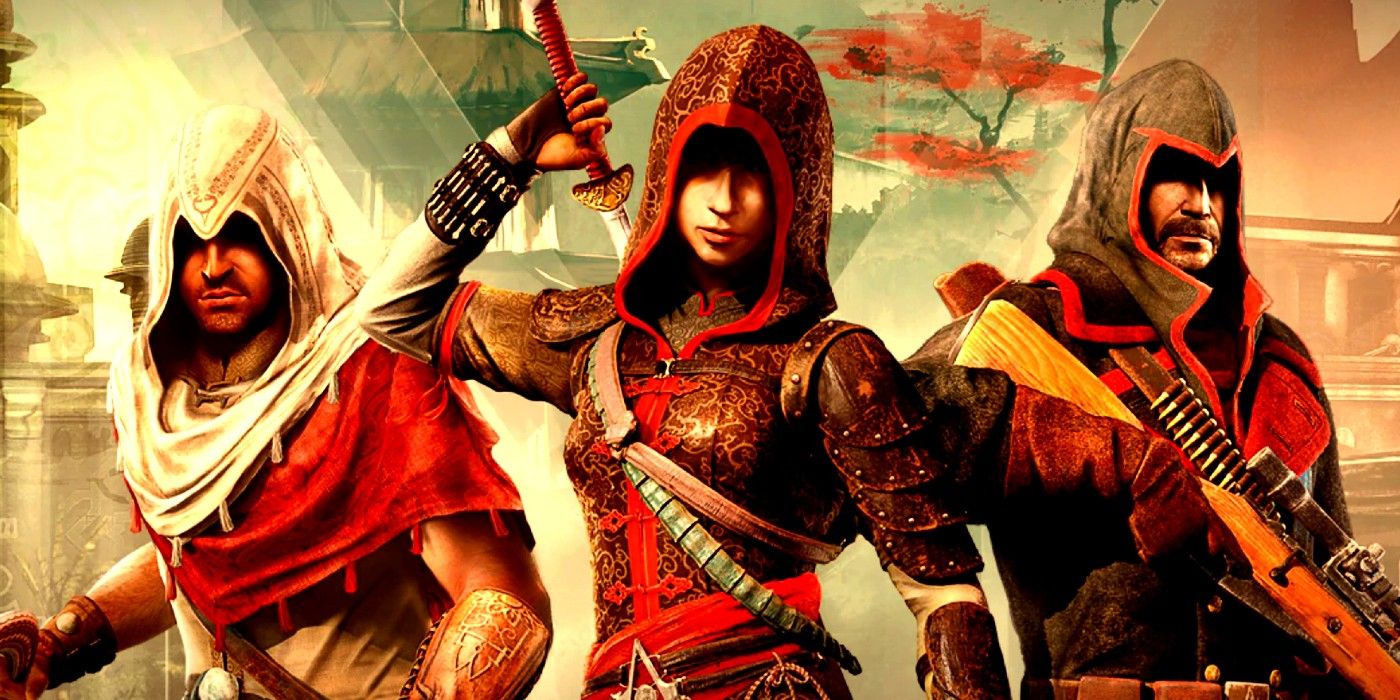 The 4chan post was published on March 3 and was quickly picked up on other social channels, like Twitter and Reddit. They revealed that Ubisoft plans to release its next Assassin's Creed title in 2022, seemingly continuing the two-year gap between games that started with Valhalla's 2020 release, which came after Assassin's Creed Odyssey (2018). It's also supposedly planned to be released on the PlayStation 5, Xbox Series X/S, and PC only.
That release date window aligns with another recent Assassin's Creed leak that claimed Ubisoft pushed the series' upcoming entry from 2021 to 2022 due to complications with the COVID-19 pandemic. It's important to note that the Japan leak didn't specify why Ubisoft is allegedly targeting a 2022 release date or what internal studio would be tackling the project, which makes these claims fishier than the previous leak which included all of those details. Still, a 2022 release wouldn't be unfounded, seeing how other Ubisoft titles, like Far Cry 6 and Rainbow Six Quarantine, have been held up because of the health crisis.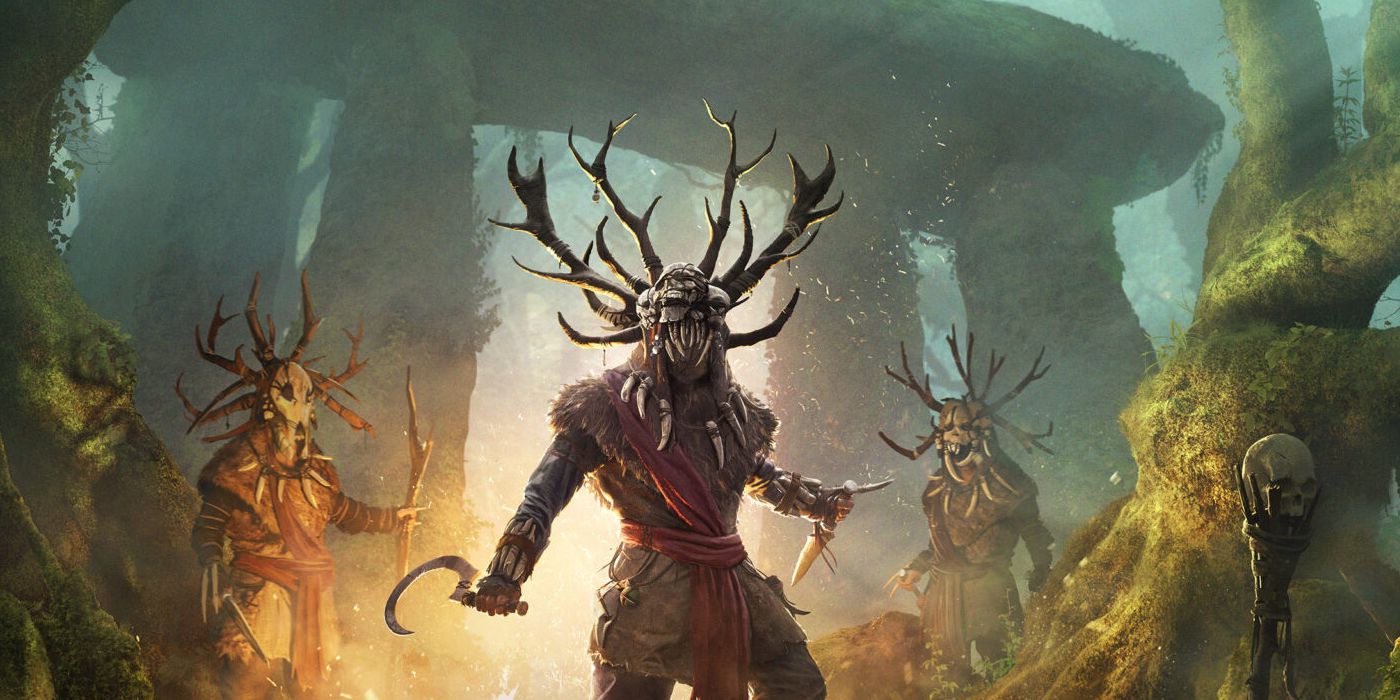 The leak claimed that Ubisoft would title its upcoming release "Assassin's Creed Warriors." There's no way to verify if this information is accurate, but that possible name sounds far too generic to be the finalized version, suggesting it could be a codename.
Assassin's Creed Valhalla was leaked as its codename "Assassin's Creed Ragnarok" early in 2020, so this could be an internal moniker Ubisoft has given its next project.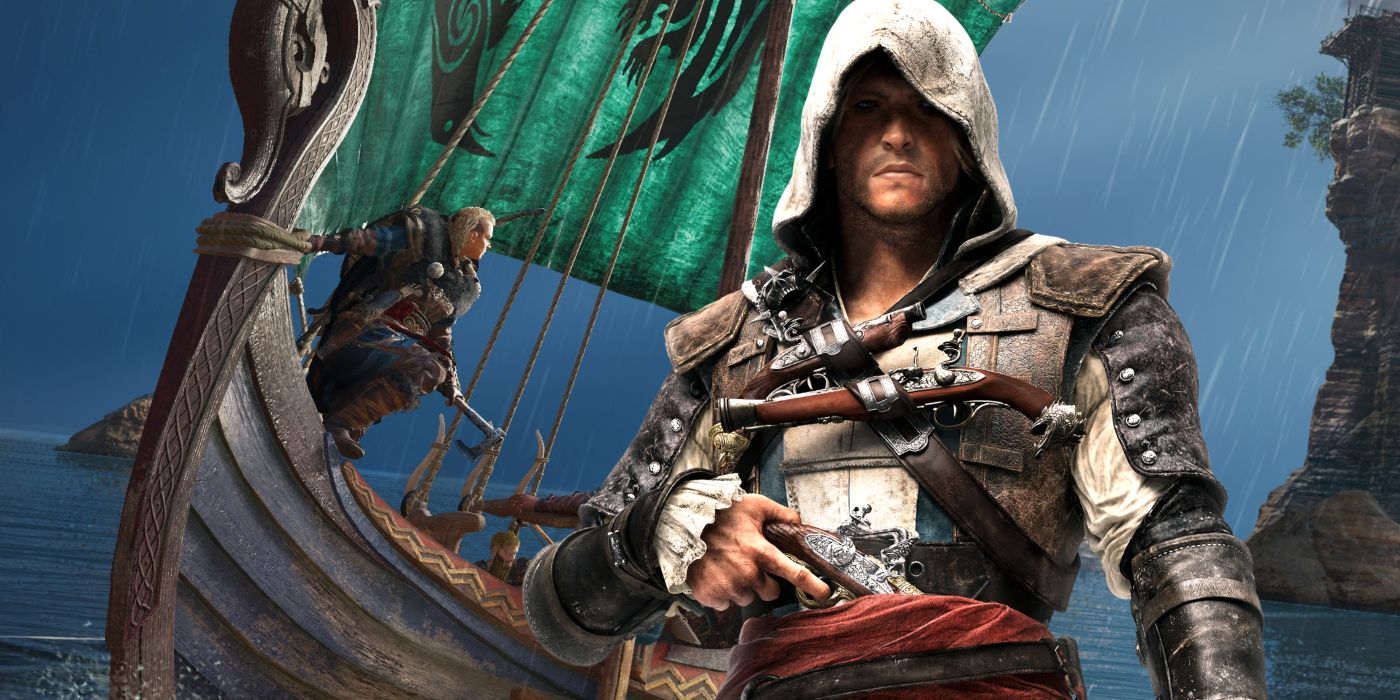 The post stated that players would be given control of the first only-female protagonist in Assassin's Creed history, "Akako Shiratori, a 'novice' member of the Assassin's Brotherhood." She will allegedly live in the city of Edo (later renamed Toyko) during the Japanese Edo period between 1603 and 1868. The story is said to be heavily inspired by Japanese mythology and feature fightable spirits and demons known as "Oni and Yokai." The leaks also stated Warriors would include a way to recruit assassins, similar to Valhalla's Jomsviking mercenary system.
These rumors all seem like a natural expansion to the Assassin's Creed series, but Assassin's Creed 3 Creative Director Alex Hutchinson scoffed at the idea of taking the series to Japan in the past. He told OXM (via VG24/7) in 2012, "People on the internet suggest the most boring settings. The three most wanted are WWII, feudal Japan, and Egypt. They're kind of the three worst settings for an AC game." Yet, Ubisoft eventually took its franchise to Egypt with the release of Assassin's Creed Origins in 2017.
The alleged Assassin's Creed Warriors leaks might be nowhere near confirmed, but it's certainly not too far-fetched to believe. Still, some fans believe that recent releases, like Ghost of Tsushima and Sekiro: Shadows Die Twice, might dissuade Ubisoft from tackling feudal Japan. The company faced similar criticism about how Assassin's Creed Valhalla was too close to God of War, but it was still released. Interested players will need to wait until more concrete leaks surface or Ubisoft announces its plans to be certain.