Arrog Review: A Fascinating, Brief Indie Experience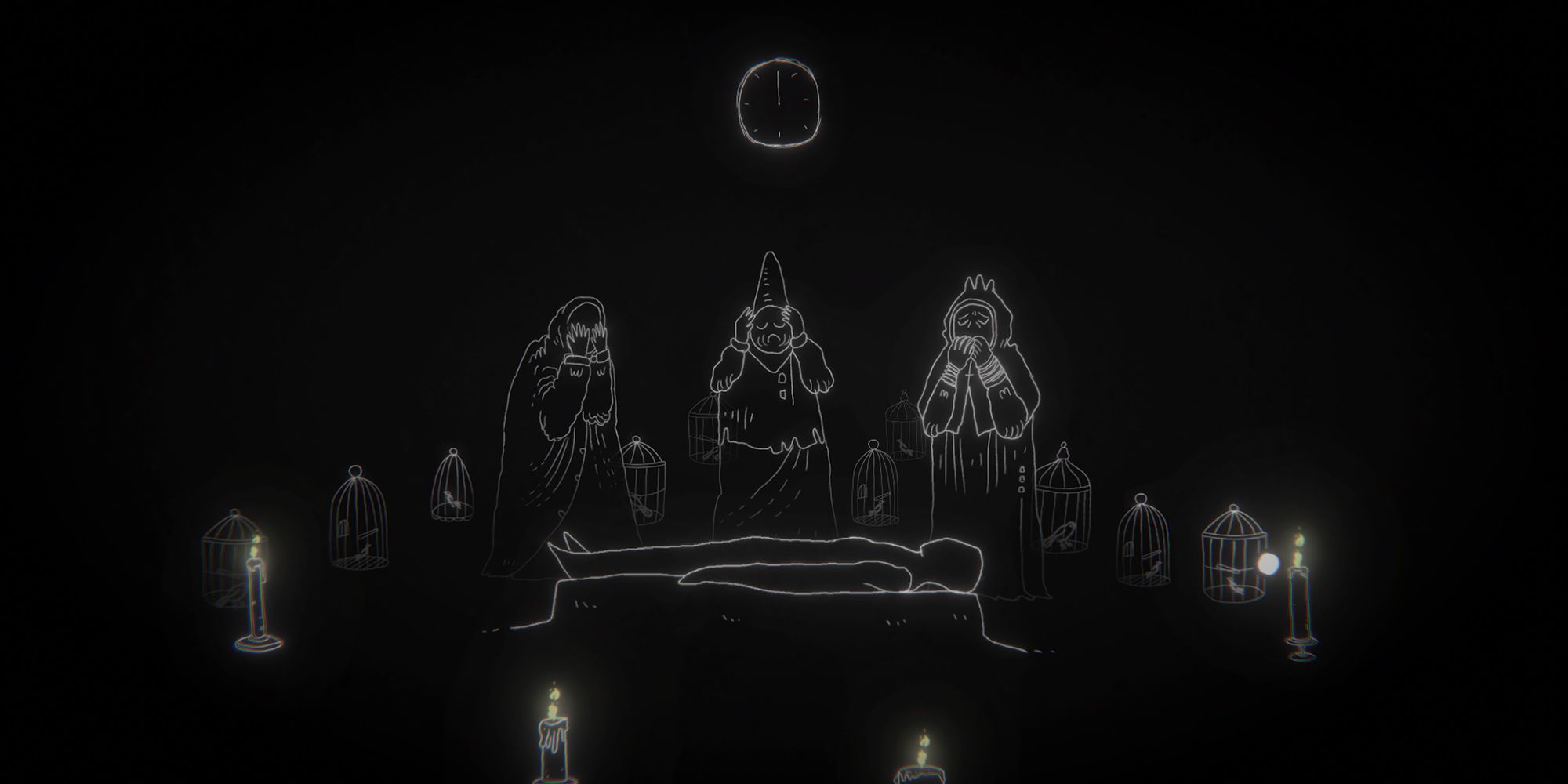 The growth of the indie games scene has allowed developers to explore plenty of ideas that fall outside of the sometimes conservative scope of AAA gaming. It's a place to find stories or genres that are underrepresented in the industry, as well as experimental and artistic experiences that would not find a home in the traditional publishing model. Arrog from LEAP Game Studios and Hermanos Magia fits into this category perfectly.
Arrog is a short art game, and sits as much as a digital art installation as it does a brief puzzle game. Complete with a striking monochrome visual style, Arrog focuses on Peruvian and Latin American culture. The game specifically looks at the idea of coming to terms with death and acceptance through a Peruvian lens.
This puts Arrog in quite a unique position. It's immediately a thematically interesting game, showcasing how in Amazonia and the highlands of Latin America there is a wider importance on death outside of the mourning or sorrow that Western audiences may be familiar with. It's impressive to see some representation of a different viewpoint here, and to do so in such a striking way.
The work done by LEAP Game Studios and Hermanos Magia on Arrog's animation is nothing short of stunning. With a unique, consistently flowing feel, Arrog truly shows how impressive video games can be when it comes to creating impactful visuals. Meanwhile, Arrog's use of color is also excellent, swapping between light and dark scenes with ease and using occasional splashes of color at opportune moments.
The audio design of Arrog is also very strong. The game suggests the player uses headphones in its opening – often a gambit used by horror games – and it's certainly something that users should do. Between its sweeping, ambient music, muted speech, and various other parts of its soundscape, Arrog is creates a wonderful ocean of noise.
When it comes to gameplay, Arrog is much more limited. The title is essentially a puzzle game, and the player will need to complete basic rotation or matching puzzles for most of its brief runtime. Sometimes this will be mixed up with environmental interaction, such as lighting candles or creating flashes of thunder, but gameplay clearly isn't the focus here.
It's also never challenging, so those after a more cerebral puzzle game will want to look elsewhere. Then again, Arrog isn't aiming to give players a deep experience when it comes to its game mechanics. Instead, it's something for the user to sit back and experience for half an hour, and it certainly achieves its wider artistic goals.
That said, this could become a sticking point for some players, particularly given Arrog's rather opaque nature. There are no real characters for the player to understand or empathize with, so outside of its visual portrayal of the acceptance of death there's not much for the player to attach to, particularly given its simplistic gameplay. Other indie games that have emphasized artistic flair over complex gameplay, such as the delightful If Found…, have created phenomenal characters to further tie the player to the work, and this is something that's lacking here.
Nonetheless, Arrog is refreshing in its approach and themes, and is a visual marvel for its short length. Is it for everyone? Certainly not, but it achieves what it sets out to do, and has a genuine impact that most games can't lay claim to.
Arrog is out now for PC, Switch, and iOS devices, and releases February 5 for PS4 and PS5. Screen Rant was provided with a PS5 download code for the purposes of this review.