Aquaman: King of Atlantis First Look Image Reveals Cartoon Arthur & Mera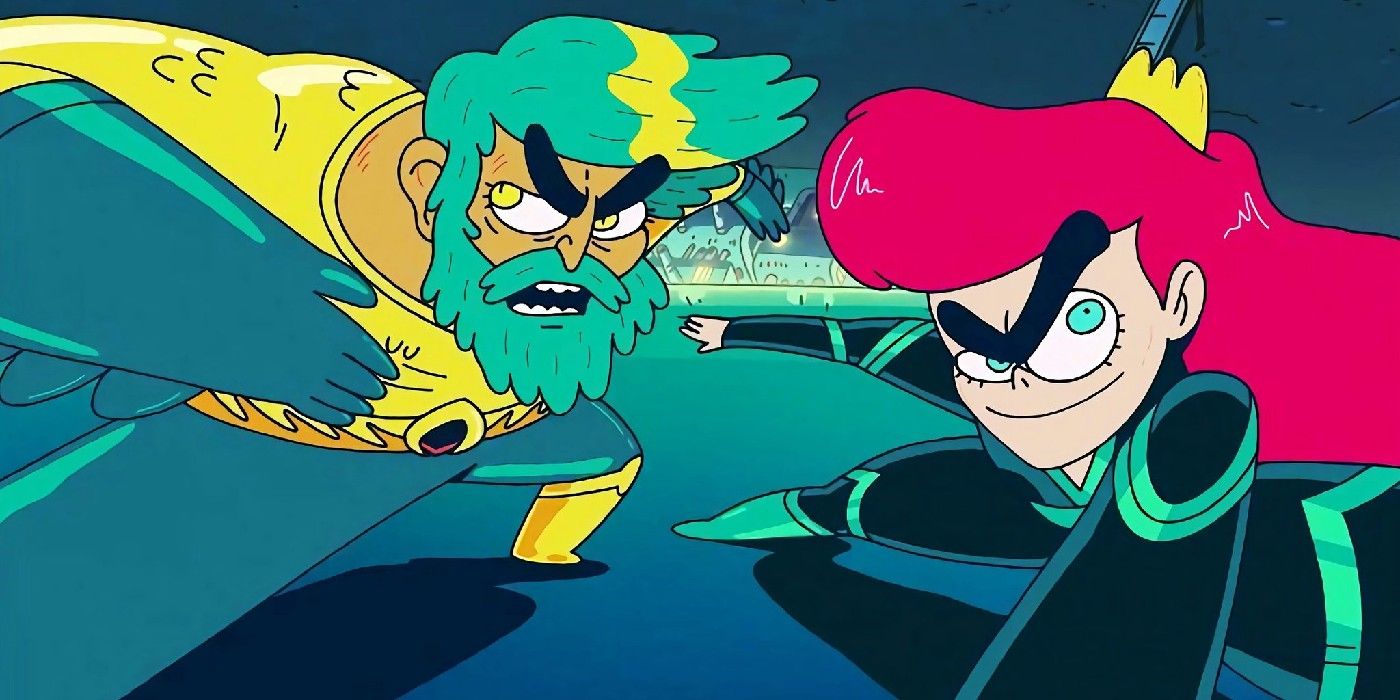 HBO Max has revealed the first look at their upcoming animated miniseries Aquaman: King of Atlantis. The character of Aquaman has long been a joke in the comics community, but the Jason Momoa-led 2018 film changed all. 2018's Aquaman grossed over $1.1 billion at the box office on its way to becoming the highest-grossing DC film of all time. A sequel is currently in the works and slated for 2022, part of the DCEU's efforts to expand its franchise after hitting a few stumbling blocks.
The animated HBO Max miniseries is said to be three episodes long. James Wan, director of the live-action film, is on board as executive producer of the miniseries. The story will follow Arthur Curry as he adapts to being the new King of Atlantis, a mantle he took on at the end of the live-action film. Meera, played by Amber Heard in the movie, will also appear in the miniseries, along with Vulko, who Willem Dafoe played.
HBO Max has now released the first look at the show. The picture shows Arthur and Meera getting ready for action in what looks to be Atlantis. HBO hopes that Aquaman: King of Atlantis will be the first step in fleshing out their slate of animated content aimed at children on the streamer. Along with the photo, HBO revealed some story details about the series. The show will follow Arthur as he adjusts to his newfound position and deals with various threats, both under the sea and from the surface. Check out the picture below:
The first promotional image for HBO Max's AQUAMAN: KING OF ATLANTIS has been released pic.twitter.com/pfRwXAt6gn

— What's On HBO Max (@WhatsOnHBOMax) February 17, 2021
Seeing as we're still a little under two years out from Aquaman 2, the animated show will have to tide fans over until the highly-anticipated sequel. Aquaman 2 is filming this summer in London, barring any more delays due to COVID. Luckily, the animated series will help introduce Arthur Curry to a new generation of fans before the film's premiere. Aquaman was one of the more family-friendly DCEU pictures, so gearing the show towards kids could help DC Films build a new group of Aquaman fans before the movie's premiere.
With an Aquaman spinoff also in the works, HBO is going all-in on Arthur Curry. Now that the DCEU is moving past Justice League and Ben Affleck is no longer at the forefront of the franchise, Momoa and Aquaman is the perfect person to fill in that gap. The Aquaman spinoff, titled The Trench, is said to have a horror film bent, so between the flagship Aquaman films, the spinoff, and Aquaman: King of Atlantis, DC covers all their bases when it comes to the underwater hero.
Source: HBO Max