Animal Crossing is Finally Getting an English Language Manga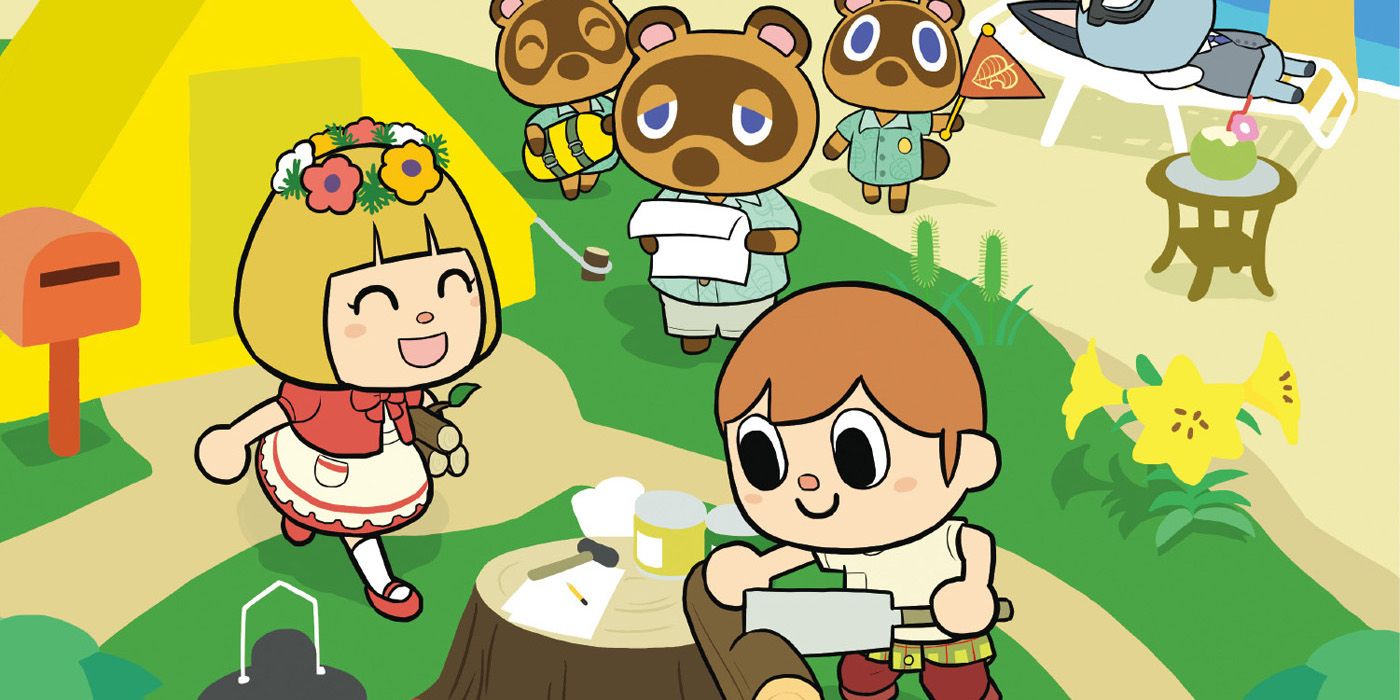 Western fans of Animal Crossing: New Horizons are getting a new way to enjoy the world of the hit life simulator game, as VIZ Media is translating one of the game's official manga adaptations to English. In 2020, the game took the world by storm, breaking numerous records in sales and flooding the internet with screenshots of player-designed islands, memes and fan art. Japan received an official manga adaptation for the game that same year, but word had remained silent on any plans to localize it until now.
Animal Crossing: New Horizons isn't the first game in the Animal Crossing series to get an adaptation in an alternative medium. Titles like the original Animal Crossing for the Nintendo GameCube, Animal Crossing: City Folk and Animal Crossing: New Leaf have each received companion manga over the years. There was even a feature-length anime movie based on Animal Crossing: Wild World, which debuted in Japan in 2006. However, none of these projects were ever officially localized for a Western audience.
According to VIZ Media, one of the newest manga adaptations of the series will now be making the jump overseas in the form of Animal Crossing: New Horizons – Deserted Island Diary. Originally published in the Japanese magazine CoroCoro Comic, the series focuses on the same general narrative as the titular video game, in which the protagonist and several anthropomorphic animal villagers move to a deserted island and begin developing it into a full-fledged town and tourist destination. The first volume of the new localization is set for release in Fall 2021.
If there was ever a right time to go ahead and localize one of the Animal Crossing manga for English readers, it's now. With how popular the latest video game entry in the series has become, this is by far the best chance for an English adaptation of one of the manga to succeed. If the localization does well, It could even potentially open the door for other localizations of manga based on some of Nintendo's best series, such as Metroid and Kirby.
This new localization shows that the Animal Crossing craze is still far from dying down. Deserted Island Diary looks to expand the appeal of the franchise in the West by reconstructing the charm, fun and silliness of the latest game in a whole new medium. Fans of Animal Crossing: New Horizons can look forward to spending more time with some of their favorite villagers when the first volume of the localization releases on September 14.
Source: VIZ Media