AndaSeat Marvel Collaboration Series Captain America Gaming Chair Review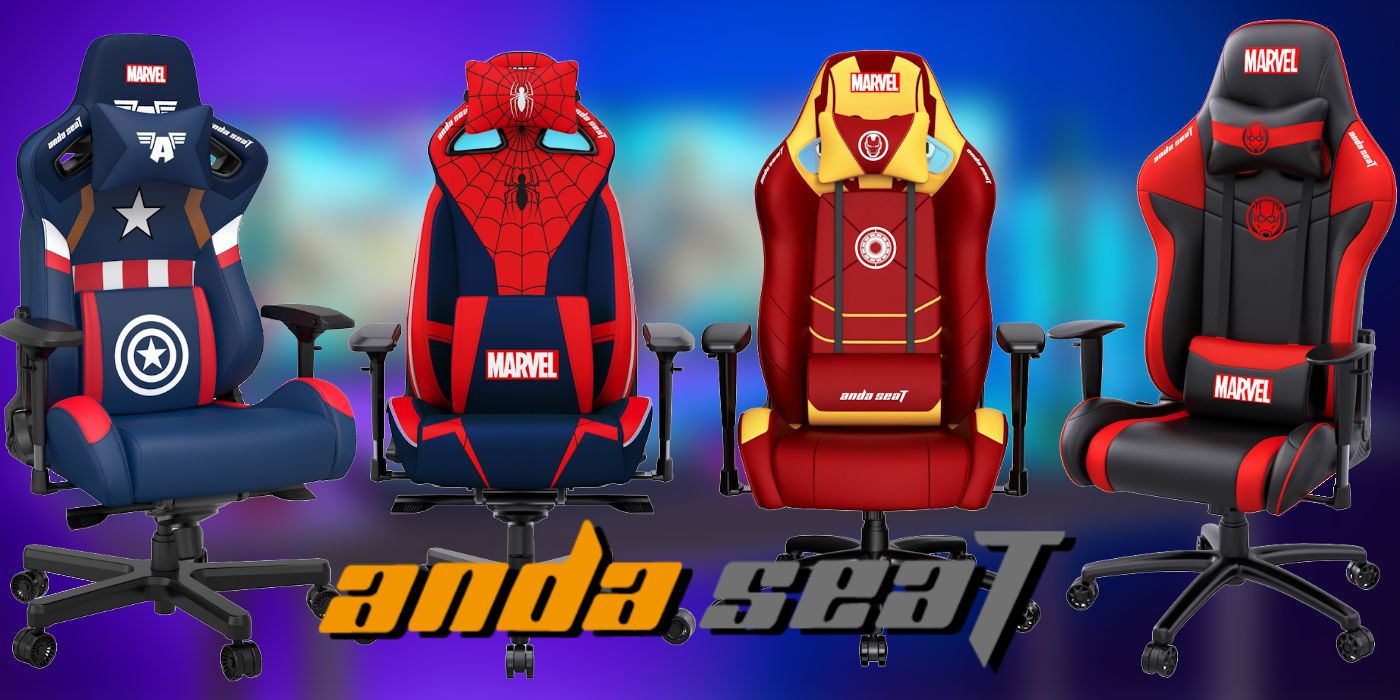 Marvel fans have a lot to be excited about with Phase 4 of the MCU beginning and a constant stream of new merch hitting the shelves. Everywhere you look there is new Marvel content content, including for gamers. AndaSeat is adding something for players and fans with their Marvel Collaboration Series Gaming Chairs.
Starting at $399.99 for the Ant-Man model and going all the way up to $549.99 for the Spider-Man chair, these gamer seats do not come cheap, but they do come with all the bells and whistles expected in higher-tier gaming chairs.
The setup process for the AndaSeat Captain America Edition Marvel Collaboration Series Gaming Chair that was sent to us was simple: attach the back to the seat, add the base plate and slide into the gas piston cylinder base. Once assembled, the chairs sit up high and are beautifully nerdy. Each AndaSeat Marvel-themed chair has its own color scheme that reflects the chosen hero and truly stands out in a gaming setup. The detail and embroidery are incredibly well done with little details that embody each character, like Spider-Man's eye holes or Captain America's suit straps.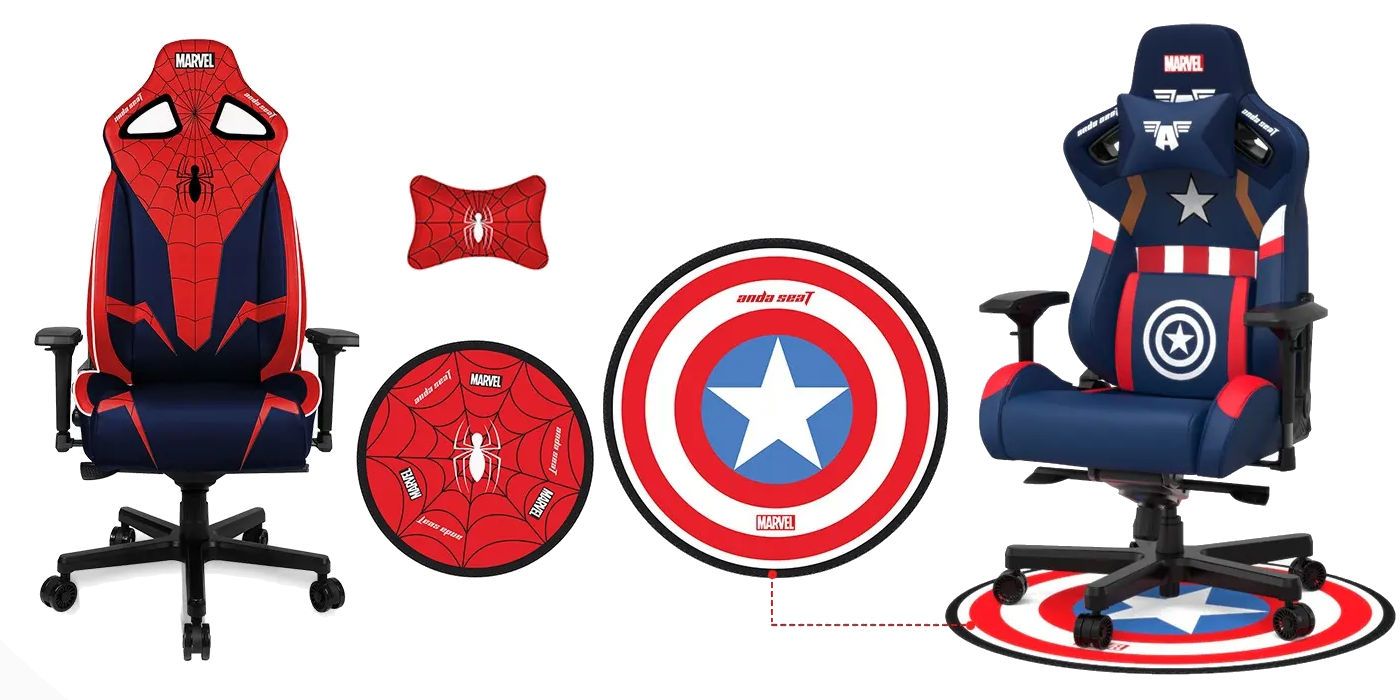 The AndaSeat chairs are large and heavy, which is perfect for us 'bigger' Marvel fans. They hold a maximum of 440 lbs and have a 22 inch wide and 20 inch deep seat. Sitting for an 8-hour workday can create a little 'bottom-fatigue' but the AD Moulded density foam feels strong and has not felt deflated in the month-long time used for this review.
The seats can lock in at 90 degrees or be set to recline back to 160 degrees, going all the way back can give the feeling of tipping at first, but the chair holds strong and doesn't actually fall back. Even the armrests are fully-adjustable with height, front-back, left-right, and panning features. This allows users the opportunity to truly fit the chair to their specifications.
AndaSeat's Marvel chairs come with a lumbar and a headrest pillow that can be added or removed as the user sees fit. They are made from the same AD foam and are strapped onto the chair with adjustable belts. Both work well and hold up to consistent use while staying comfortable.
Each AndaSeat Marvel chair also comes with a hero-specific rug to put under the wheels and is the only part of this package that feels "cheap." The rugs are thin and don't allow for very smooth rolling, especially with these being such heavy chairs. Hardwood flooring is practically essential to make good use of chair movement.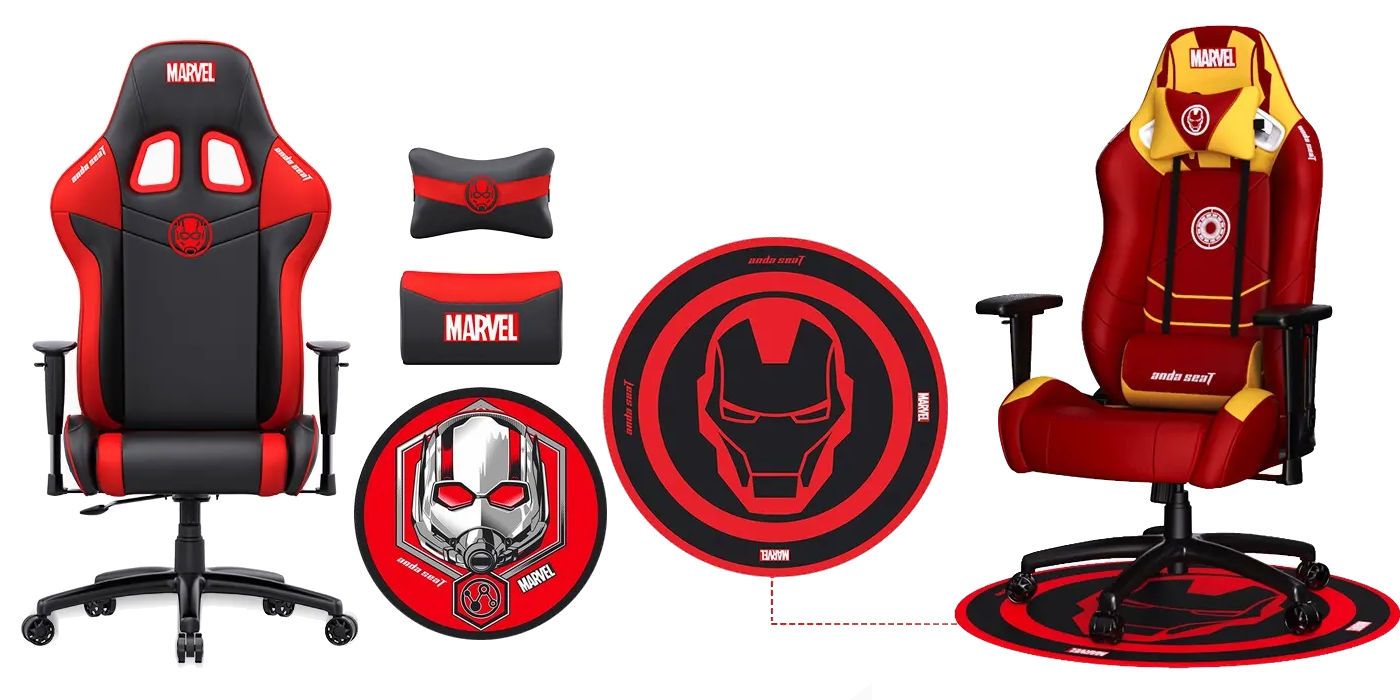 AndaSeat makes great gaming chairs, and the Marvel Collaboration Series is no different. If you're a huge Marvel fan and are in need of a quality gaming chair or unique and geeky centerpiece for an office this is absolutely for you. It is a beautiful throne for a great-looking gaming setup and sturdy enough to handle even the longest gaming sessions. With so many adjustable settings and long-lasting comfort, any size gamer will enjoy these seats. The price tag might be a little high but AndaSeat really outdid themselves with style and substance and we hope to see more characters (Hawkeye) get the gaming chair treatment in the future.
AndaSeat Marvel Collaboration Series Gaming Chair is available now. A Captain America Gaming Chair was provided by AndaSeat for the purpose of this review.