Anchorman: Why Brick Is The Movie's Funniest Character (& 5 Alternatives)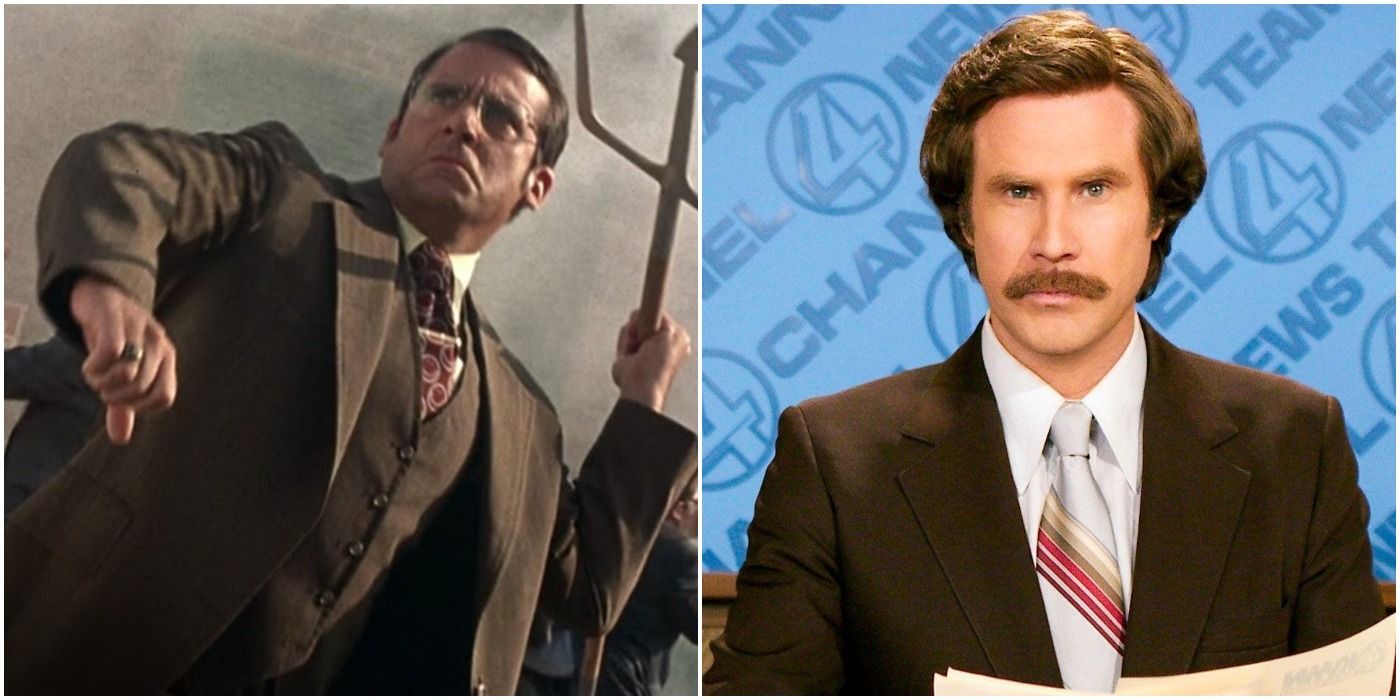 Will Ferrell and Adam McKay left the Saturday Night Live nest behind to bring their particular brand of absurdist comedy to the big screen with Anchorman: The Legend of Ron Burgundy. It tells the story of a '70s newsman whose reign over the San Diego media landscape is threatened by the arrival of a female co-anchor. Along the way, a biker kicks a dog off a bridge, a jazz flute shoots fire, and all the town's news teams engage in an epic showdown.
In a movie full of hilarious characters, Brick Tamland, the awkward yet sweet weatherman played by Steve Carell, is arguably the funniest. But he faces a lot of stiff competition from the rest of the cast.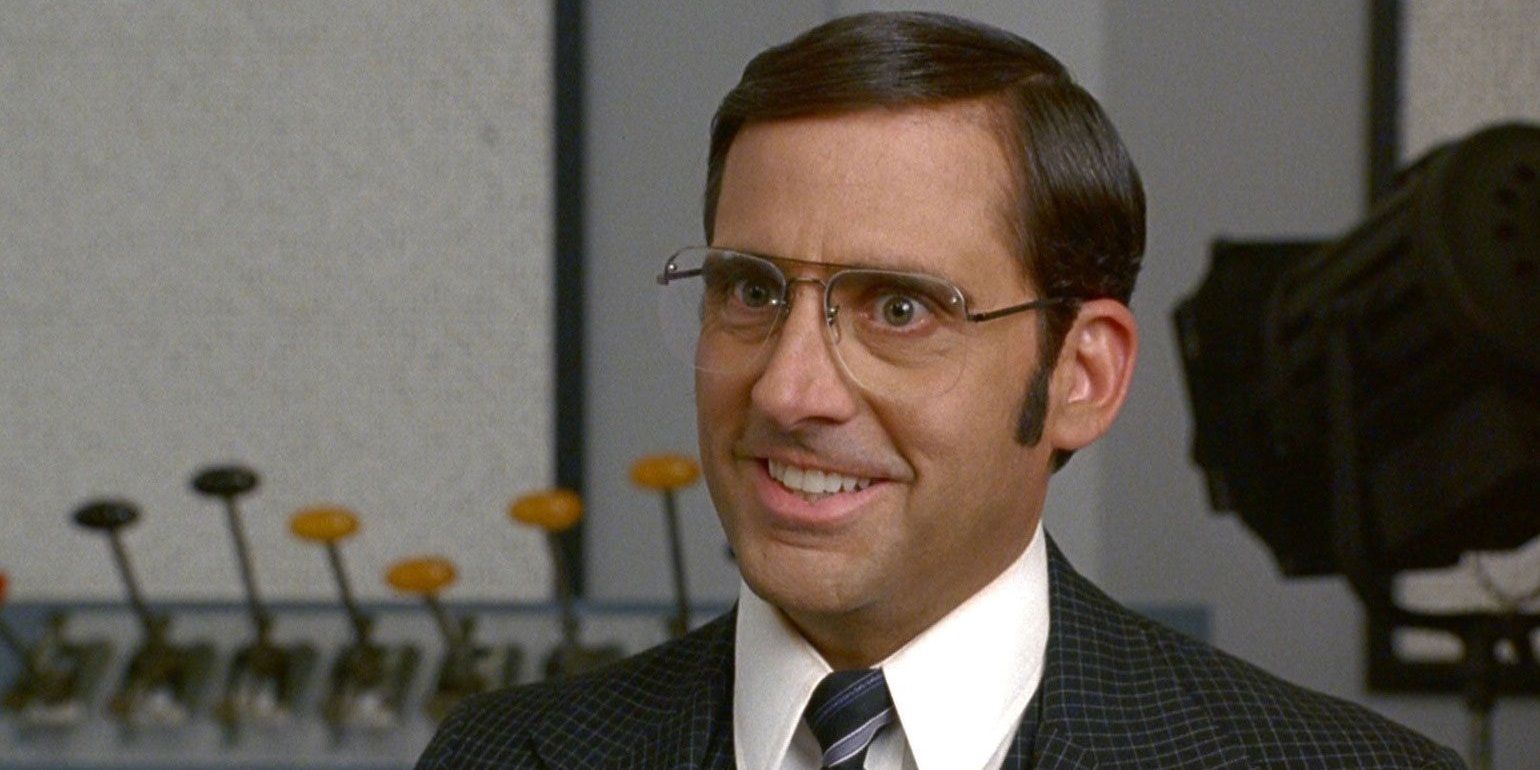 The absurdist tone of Anchorman essentially presents weird situations like they're not weird. Everything that happens in the movie is insane, but it's shown to be a regular part of Ron and his news team's lives.
Brick encapsulates the movie's peculiar brand of deadpan absurdity. Most of this is down to Steve Carell's performance, but the character himself embodies the movie's unique tone.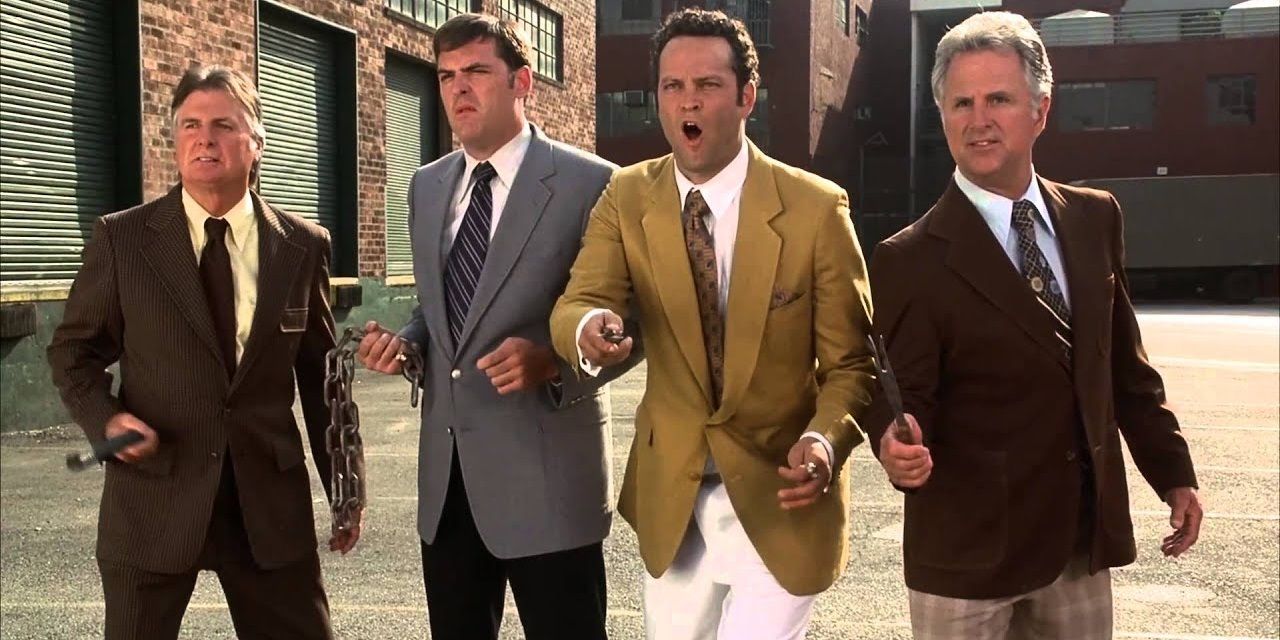 As demonstrated by such "Frat Pack" movies as Old School, Vince Vaughn makes a great foil for Will Ferrell. So, it was fitting that he played Ron Burgundy's closest rival in Anchorman.
Wes Mantooth's team doesn't have the ratings that Ron's team has, so they like to cause trouble by making fun of their rivals' clothes and instigating the big news team rumble.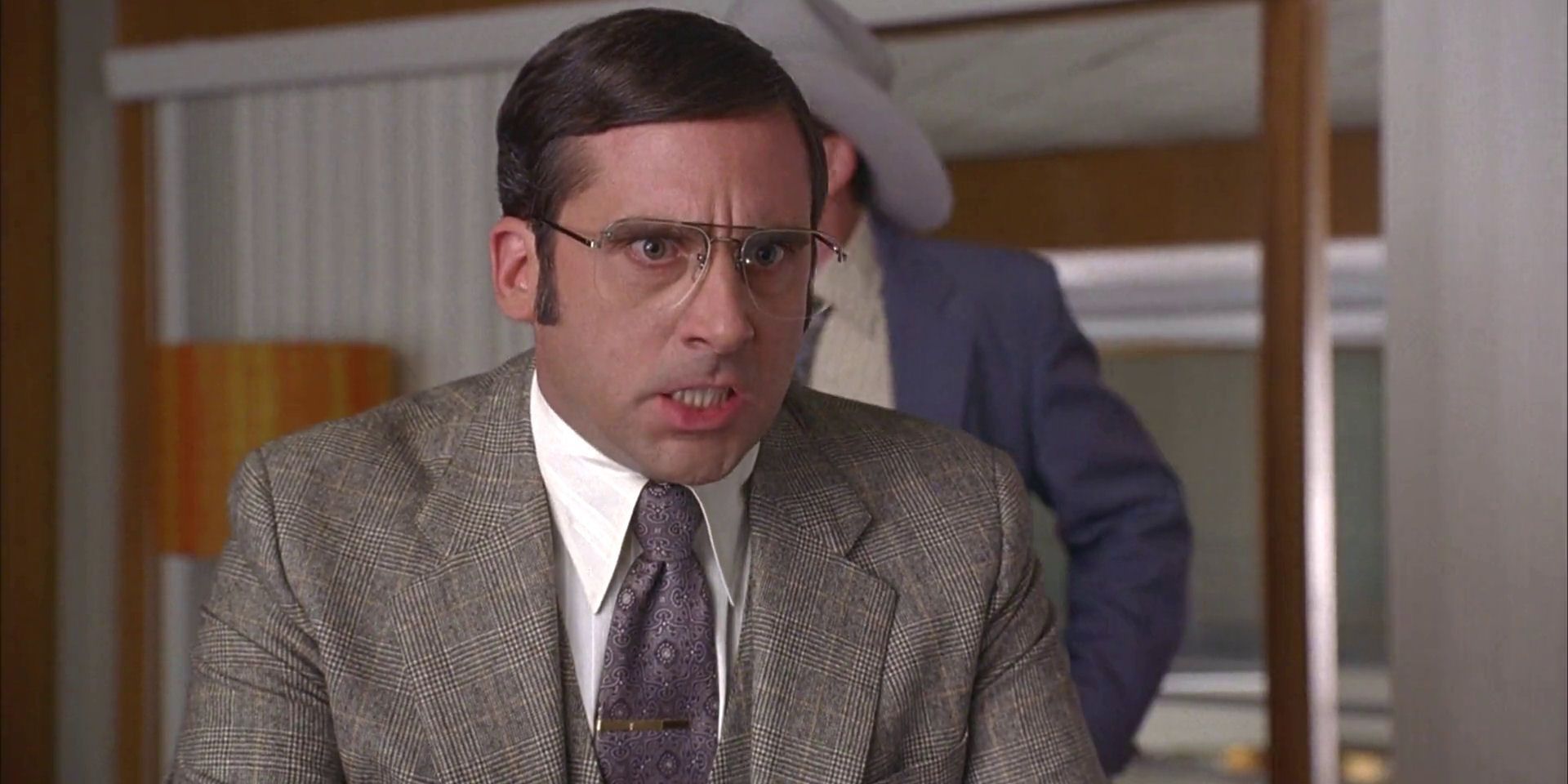 Everyone in the cast of Anchorman gives a fantastic performance, but Steve Carell in particular commits wholeheartedly to every bit, no matter how wacky it is. In fact, the wackier it is, the more deadpan Carell's performance is.
The rest of the cast often draw attention to the wackiness, but Carell plays all of Brick's lines with the same sense of truth he later brought to the role of Michael Scott.