Among Us Impostor Kills Brought To Life By Incredible Snow Sculptures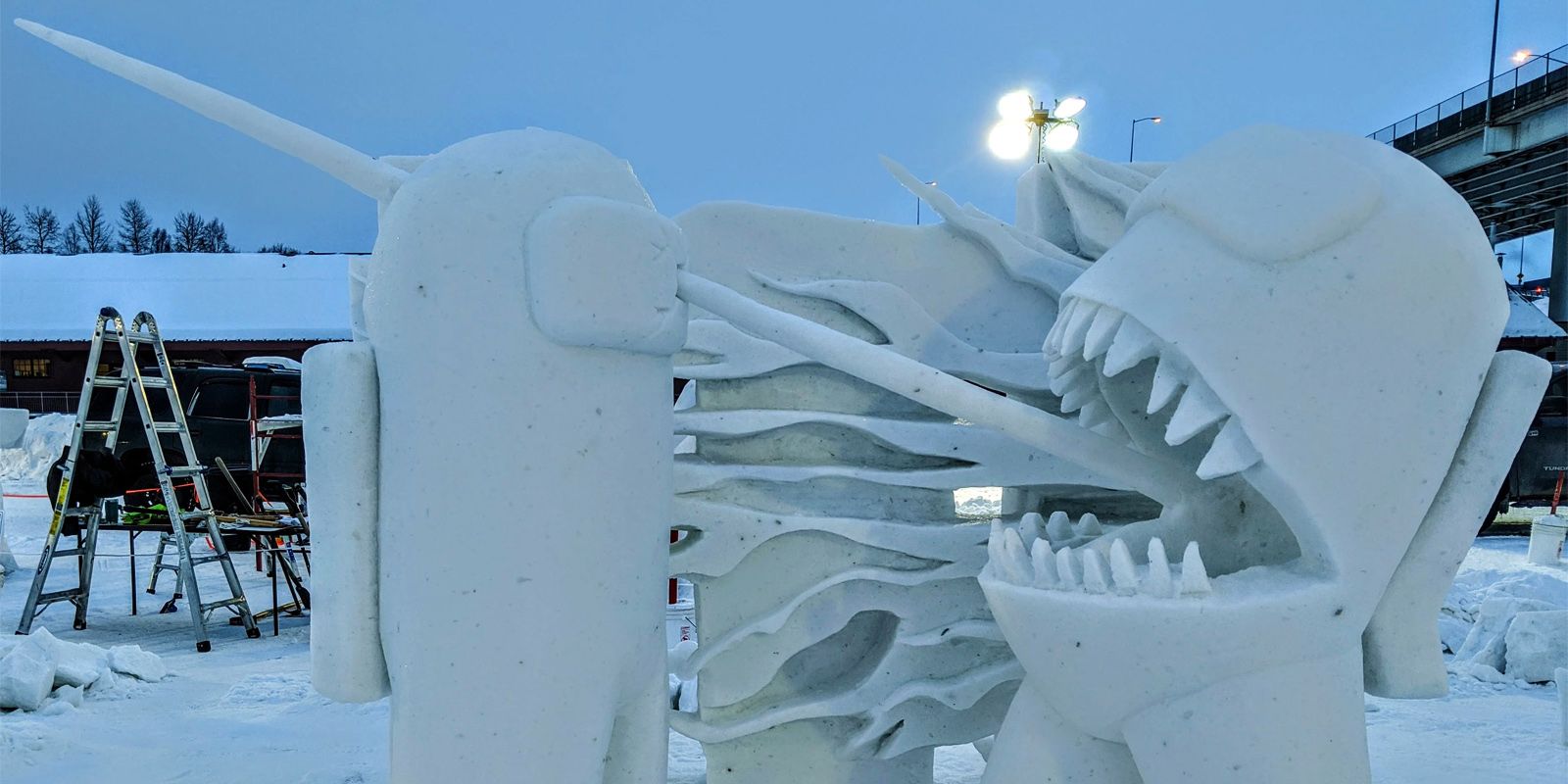 Among Us has inspired a talented carver to replicate Impostor kills as incredibly detailed snow sculptures. This isn't a regular activity for Among Us fans, who usually prefer creating pieces of digital art or developing mods for their favorite game.
One of the most recent fan creations for Among Us includes a functional bot that is capable of doing tasks, reporting corpses, and even lying about in-game events. Called GlaDOS, the bot is featured in a short video demonstrating an impressive set of skills. Funnily, while the AI can do literally any task rapidly fast, it still fails to swipe a card on the first attempt, which is a classic reference that every devoted Among Us player can understand. The bot can also hilariously report itself after killing a player in front of a whole team and vote against itself during the dispute phase.
Amazing Among Us-inspired snow sculptures have secured their talented author first place at a local Alaska competition, as shared by the man PoopNDash himself on Reddit. The first sculpture depicts a well-known animation of a crewmate being pierced by an Impostor's pointy tongue. The second snow structure shows an iconic vent kill with an Impostor putting a finger on their lips and a mini crewmate bewilderedly staring at a halved corpse of a regular crewmate on the floor. According to the author, the sculptures are indeed pure snow with no hidden supports or any other unfair tricks. The secret is in the process, which requires freezing the sculptures repeatedly for several times until the desired hardness of snow is achieved. Interestingly, competitors are not even allowed to use water. The only img is the given block of snow, which provides artists with both the crafting material and melted water for additional creative purposes.
Although an immensely popular title nowadays, Among Us looked a lot less polished prior to its release a few years ago. Developer Innersloth recently shared short footage of an in-development build of the game from 2018. The video shows a crewmate doing the notoriously long and dangerous Simon Says task, which is probably the most common reason players get killed by Impostors. That being said, this build of Among Us looks far less attractive than the final version, reminding viewers of early MS-DOS games.
One of the most recent video game phenomena, Among Us has already inspired dozens of people to create fantastic pieces of art. Although turning memorable scenes from the game into snow sculptures is a brand new activity, it continues the overall established trend of mixing together the real life and passion for gaming. 20 years from now, video game-based art might even appear on the surface of Mars, and no one would be surprised.
Source: PoopNDash