Among Us Bot GlaDOS Can Lie, Report, & Do Tasks Lightning Fast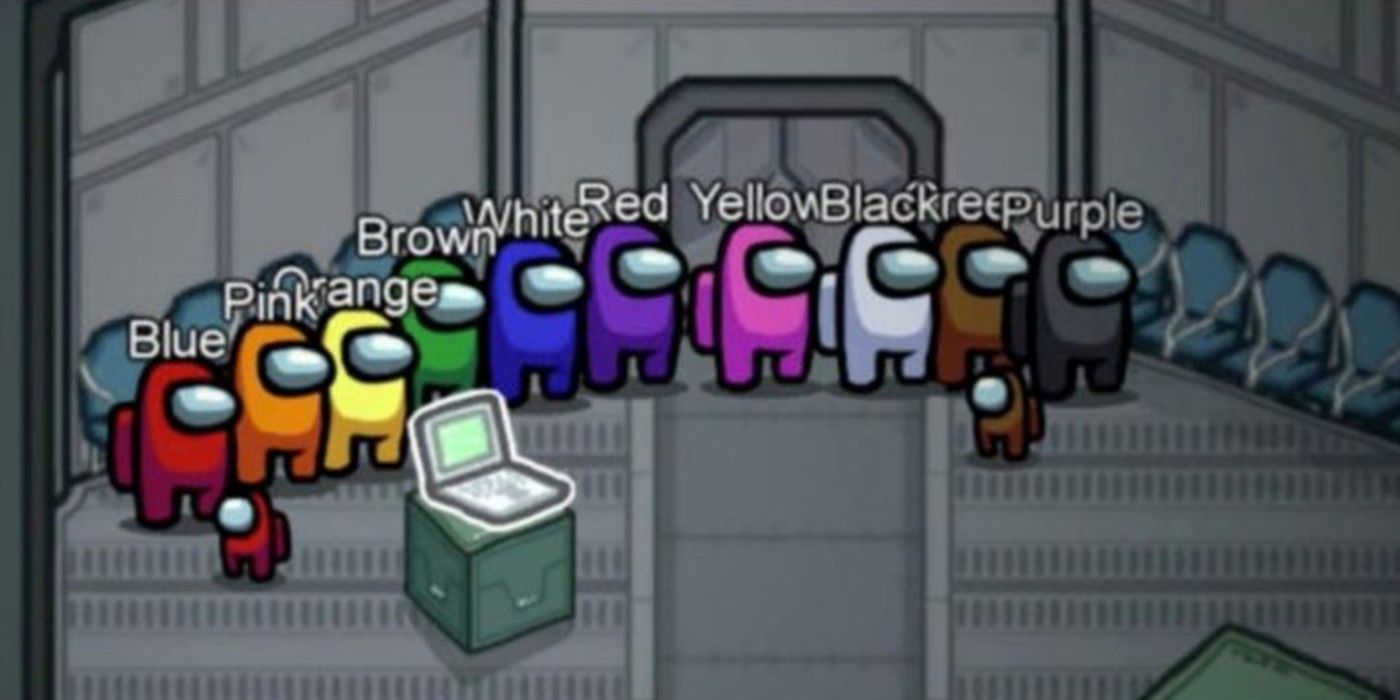 A Reddit user has created a hilarious Among Us bot named GlaDOS who can lie, report killers, and complete tasks within the game lightning fast. The bot itself was named after the infamous GlaDOS artificial intelligence of Portal fame and hilariously plays the popular multiplayer mystery game surprisingly well, with all the sadistic wit and idiosyncrasies one would expect of the murderous AI.
Among Us was released in 2018 to a very lukewarm reception, but it saw a massive burst of popularity in 2020. Addictive gameplay caused friends and strangers alike to question their fellow players' intentions by creating a fast-paced murder mystery onboard a sci-fi spaceship while boasting a simple but lovable cartoonish art style. Popular online video game streamers pointing fingers at each other made for a delightful way to spread Among Us to wider audiences. The game's unexpected success has created quite the following, even spawning a limited line of merchandise.
Redditor AltskOP has posted a video compiling footage of their GlaDOS bot partaking in various matches of Among Us. The footage shows that while the bot has varying levels of success, it is consistently entertaining with various humorous dialogue lines, and the intense speed in which it completes the many crew tasks placed around the map is impressive and unnerving. It is also very quick to report those who murder crewmates within its vicinity.
AltskOP says in the comments that GlaDOS is not perfect and is not as smart as it thinks it is. Among Us has spawned an incredibly active mod community that gives PC players of the game hundreds of different ways to play outside of what developer InnerSloth intended. Among these mods are many that allow for different variations on the game's core game mode of making specific players Impostors who look to dispatch of their fellow crewmates in gruesome fashion.
Among Us is playable on mobile, PC, and the Nintendo Switch but a highly anticipated Xbox release has been teased for later on in 2021. No comment on a Playstation release has been made, but at the rate it's been going, such a port wouldn't be surprising. InnerSloth has also released various teases detailing the upcoming changes to the game in the form of a new map and various updates to keep the Among Us experience fresh for new and longtime players alike.
Source: AltSk0P