American Ninja Warrior: Ninjas That Will Have Competed In Every Season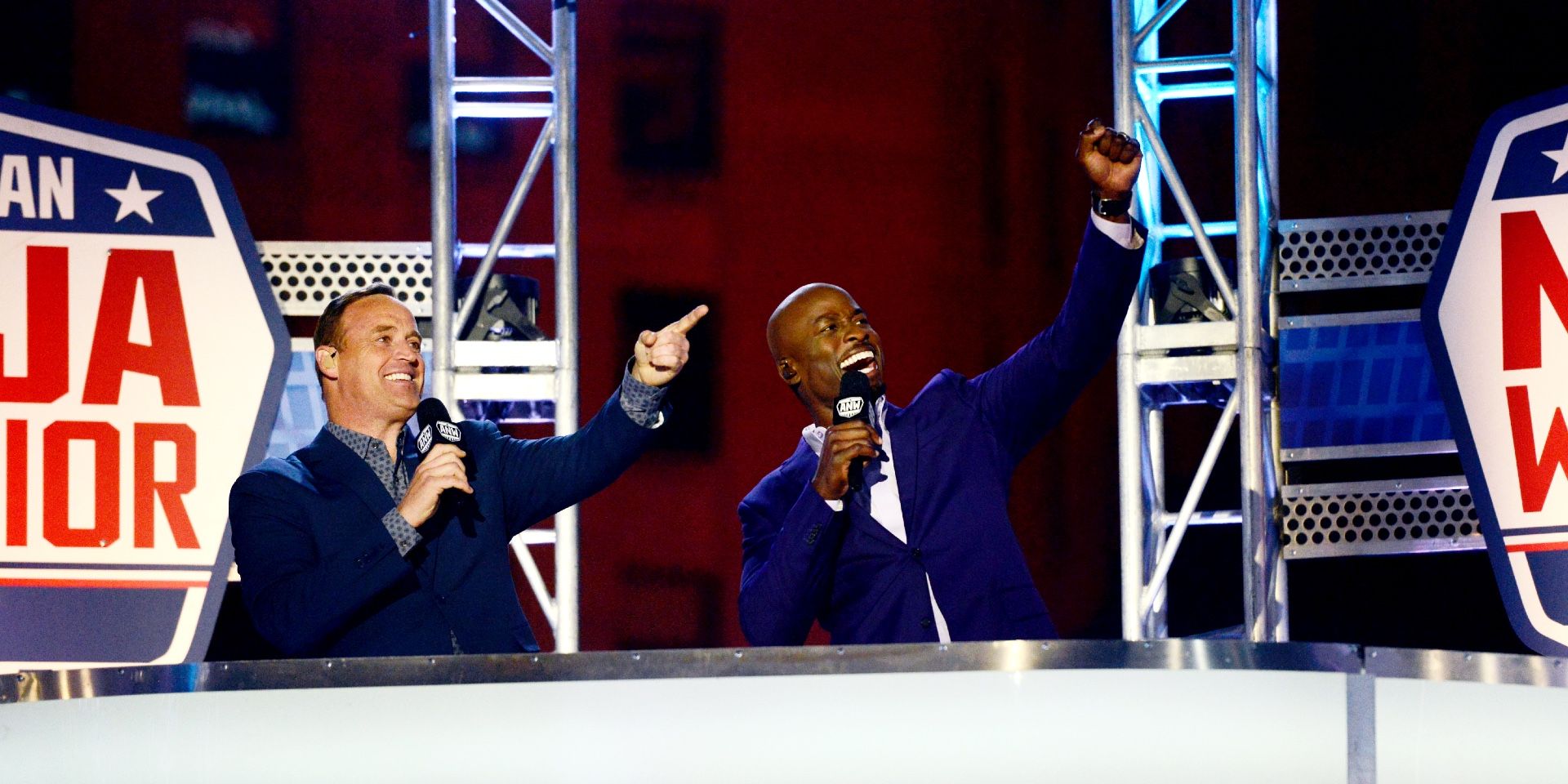 Season 13 of American Ninja Warrior is gearing up for filming, with some casting choices already announced. Every year, fans enjoy watching first-time ninjas compete alongside the veterans who keep coming back year after year. While many ninjas have become fan-favorites and synonymous with the show, there are only a few ninjas who have the distinction of having run in every season since the show premiered in 2009.
American Ninja Warrior isn't the first or only obstacle course competition on TV, but it has seen greater popularity and longevity than many other competitions. The ninjas demonstrate incredible feats of strength and agility that the average person off the street would not be able to perform, unlike the kid's-game-turned-obstacle-course, The Floor is Lava. Even with the year-round training many ninjas do, the course is still a challenge and most years don't have a winner. Among the hundreds of contestants who compete, only 3 have been there every year.
Brian Kretsch holds many distinctions in his long career, including being the first competitor to attempt the semi-finals course in season 1. He confirmed on Instagram that he has been invited to compete in season 13, saying, "I have never felt guaranteed to be given another shot…So I am 100% grateful whenever I get it, no less so this time." He later partnered with fellow ninja David Campbell to build the first training course modeled after the show. Campbell has also been part of the competition since the beginning. He's nicknamed the Godfather for his experience and skill, not only on the American Ninja Warrior course, but on the original Japanese version, SASUKE, and the Vietnamese version, SASUKE Vietnam.
Lorin Ball didn't technically appear on the first season of American Ninja Warrior, though he was present. He competed, but his run was not included in the broadcast. He is known for his speed in running through the course. He now builds ninja courses for gyms and backyards to help other people train, while also keeping up his own training. He hasn't yet confirmed his invitation to season 13, but he has posted Instagram pictures of himself practicing, so presumably, he's expecting a call.
While Brian Kretsch, David Campbell, and Lorin Ball aren't among the most well-known ninjas, they all share a title that no one can take away from them. Their experience has earned them the respect of their fellow ninjas and their streaks will continue for as long as they choose to keep competing. With continued training and a little luck, they may someday get to look down from the pinnacle of Mount Midoriyama as champions.
Source: Brian Kretsch