American Ninja Warrior: Everything To Know About Sideline Reporter Zuri Hall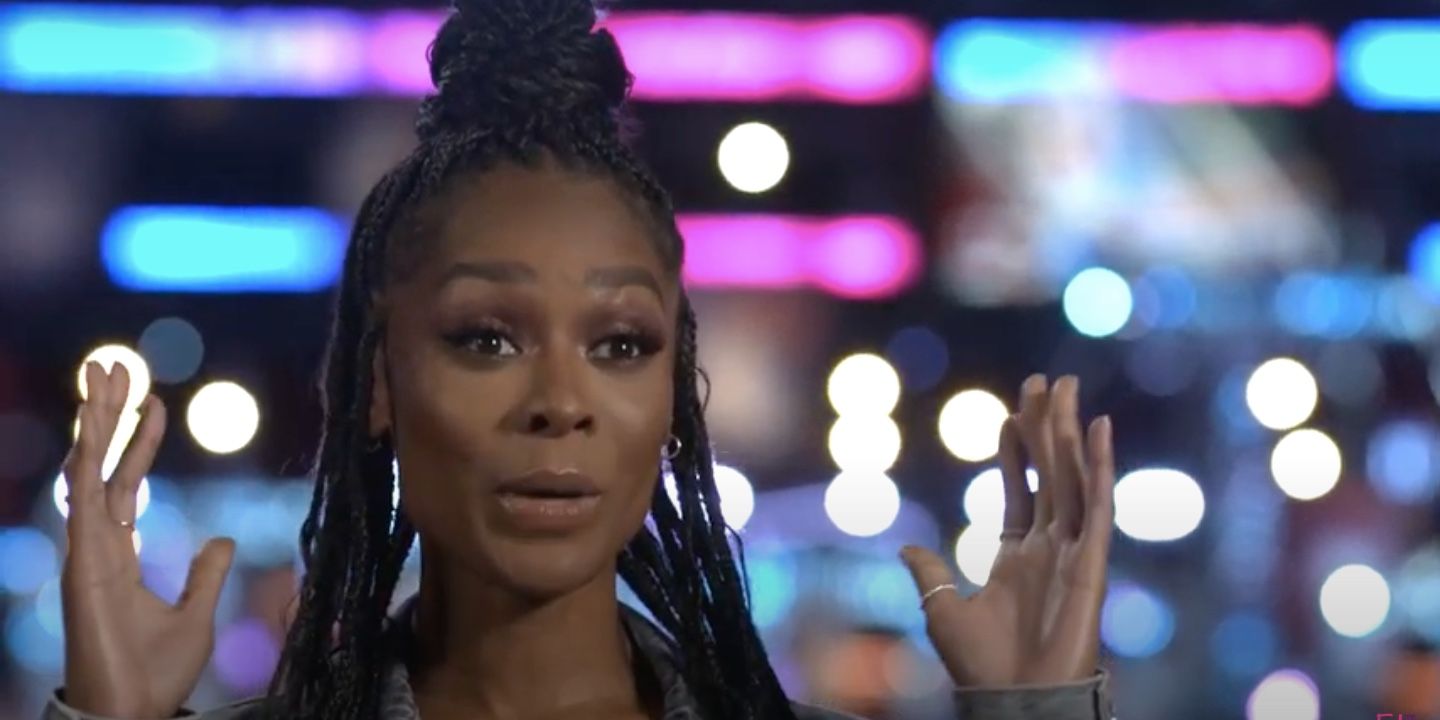 Zuri Hall joined the American Ninja Warrior team in 2019 for season 11. With her energetic personality and humor, she was an easy addition to the established team of Matt Iseman and Akbar Gbajabiamila, who have been the show's hosts since 2010 and 2013, respectively. Zuri isn't new to the world of TV or competition shows. She has been working in entertainment since 2013 and found great success while still in her early 20s.
While Iseman and Gbajabiamila have become the faces of American Ninja Warrior, the obstacle course competition has gone through many sideline reporters. Alison Haislip was one of the hosts during the first season. She was then moved to the position of sideline reporter. Haislip was replaced in season four by Angela Sun, who only reported for one season before being replaced by Jenn Brown. Brown joined at the same time as Akbar Gbajabiamila and worked on the show for two seasons. Season seven brought on Kristine Leahy, who worked for three seasons. Zuri Hall took on the role for season 11 and also made it through season 12, which was shortened and adjusted by the COVID-19 pandemic.
Zuri Hall had her TV debut in 2013 as a news anchor in Dallas. In 2014, she was hired by Fuse TV, reporting on music, and also hosted her first competition show, MTV's Million Dollar Maze Runner. In 2015, she hosted the after show for The Challenge, another MTV competition series. She then shifted into entertainment reporting, working for shows including Daily Pop and E! Live from the Red Carpet, reporting on the Golden Globes, Emmys, Grammys, and Academy Awards.
At the same time that NBC brought on Zuri Hall for American Ninja Warrior, they also hired her as a correspondent for their entertainment shows, All Access, Access Hollywood, and Access Daily. In 2021, she and Sofia Carson are co-hosting the official Golden Globes pre-show, HFPA Presents: Globes Countdown Live, which streams live on Twitter. While Hall normally interviews celebrities on the red carpet, 2021's Golden Globes (hosted by comedy duo Tina Fey and Amy Poehler) will be virtual, with celebrities recording themselves from the safety of their own homes.
Ambitious and a leader, Zuri Hall also started AlphaBabe, a group she describes on IG as "For the mindfully ambitious Millennial woman — designing a life she loves + leads." Zuri wants to use the group to help other women be able to obtain their goals the way she has with her successful TV career. AlphaBabe holds events and has a website with articles about health, love, style, and career. Hall also runs her own Youtube channel, "Hey Zuri Hall!"
If there's one thing that can be said about Zuri Hall, it's that she's not afraid of hard work. Between her extensive TV work, her social media accounts, and AlphaBabe, she keeps plenty busy and inspires others along the way. American Ninja Warrior has its fair share of inspiring women, and Zuri fits in well. She has already earned fans who hope she will be around for many more seasons. She is expected back for season 13 along with Iseman and Gbajabiamila in 2021.
Source: AlphaBabe/Instagram