90 Day Fiance: Yolanda Shows Off Boyfriend To Shaun Robinson After Being Catfished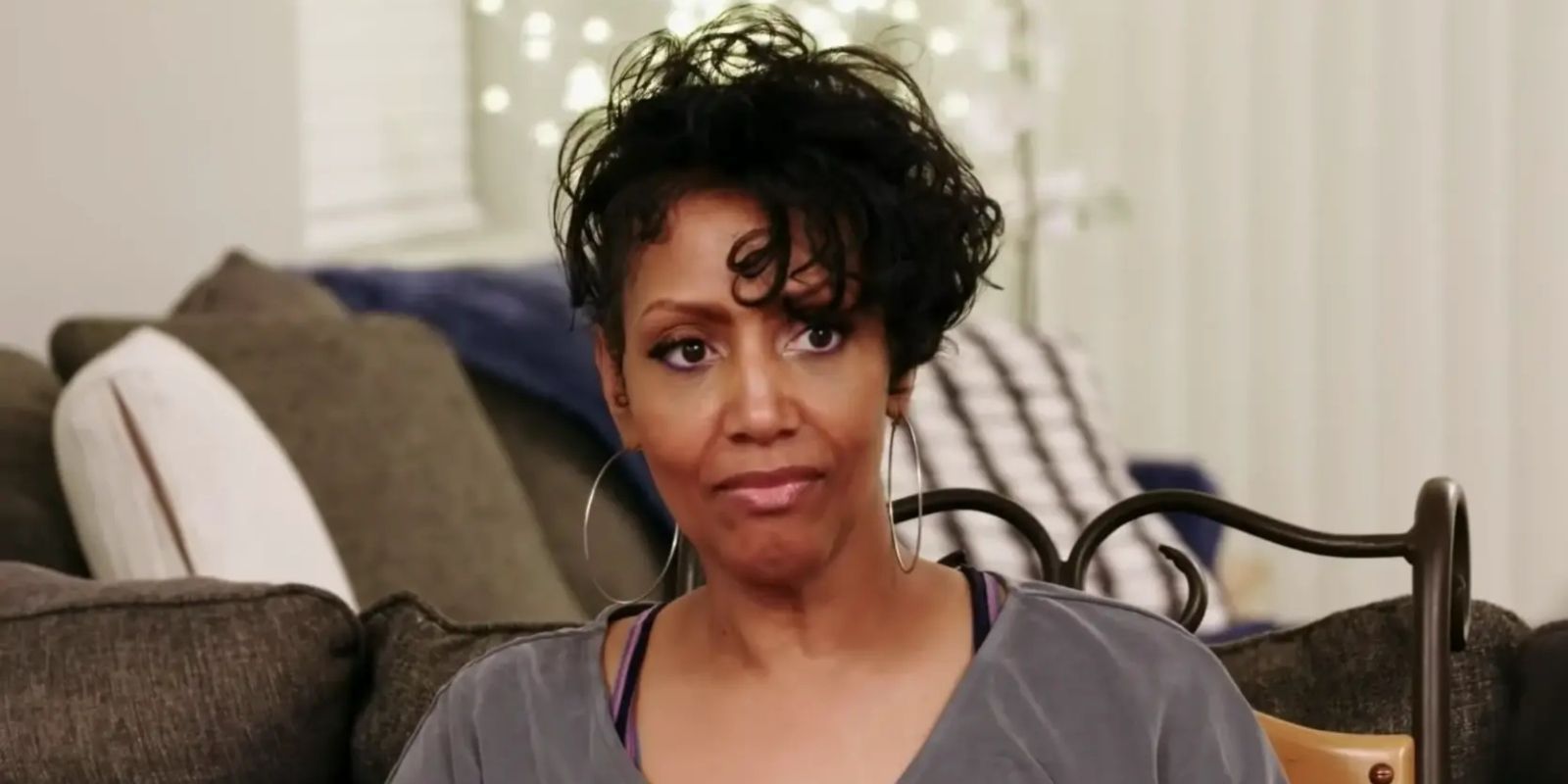 Yolanda Leak had a shocking journey on season 4 of 90 Day Fiancé: Before the 90 Days, and she has had a couple of new romances since the show aired. The 52-year-old widow was maliciously taken advantage of by a catfish during the show, had a whirlwind romance with another reality TV star, and now has now gone public with a new boyfriend. Yolanda showed off her new boyfriend to host Shaun Robinson on an episode of 90 Day Bares All.
Yolanda captured the hearts of many fans during season 4 of 90 Day Fiancé when she was seemingly oblivious to the fact that she was being catfished. The mother of six thought that she had found love in Williams, a man who said he was from Manchester. He had some obvious red flags, such as the fact that he never sent her videos or showed his face other than some stock photo images. Yolanda's naivete also came through when fans heard his voice for the first time and could immediately tell his accent was not British. He also could not name any airports in Manchester, where he was supposed to be from. Yolanda seemed to have fallen for the elusive Williams, but she was able to move on with time.
Yolanda also had a brief relationship with a previous Bachelorette contestant Josh Seiter after they met coincidentally in her native Las Vegas. The pair even got engaged in October for a short while before breaking it off soon after. Josh then started flirting with one of Yolanda's co-stars from Before the 90 Days, Avery Warner. By January, Yolanda had forgotten about the Seiter drama and announced her new boyfriend, John, on an Instagram post. He has been featured heavily on her Instagram, from cute workout pictures to creating their own couple name "Jolanda."
In an ET report, Yolanda made a virtual appearance on the Discovery+ program, 90 Day Bares All with Shaun Robinson to show off her new beau. She gushed about John, saying he is everything to her. Since her kids were protective over Yolanda during the show, it is surprising that none of them have met John yet. However, Yolanda hopes they can all meet soon and John is eager for that as well. The pair seemed smitten with each other during their interview. They told Shaun how they had a meet-cute at the grocery store during the pandemic and John asked her out on the spot, mask and all.
Yolanda posted a video on Instagram of roses John sent to her for Valentine's Day and even called him "my love my baby." The pair seems to have a lot in common, as John is athletic and practices several types of martial arts and Yolanda is also very interested in fitness. Fans are thrilled that Yolanda has been able to bounce back from the Williams fiasco and the failed engagement with Josh. She has kept following her heart and seems happier than ever with her new boyfriend.
90 Day Bares All airs on Discovery+ on Sundays.
Source: ET, Yolanda's Instagram