90 Day Fiancé: Yara Zaya Parties During COVID-19, Fans Not Happy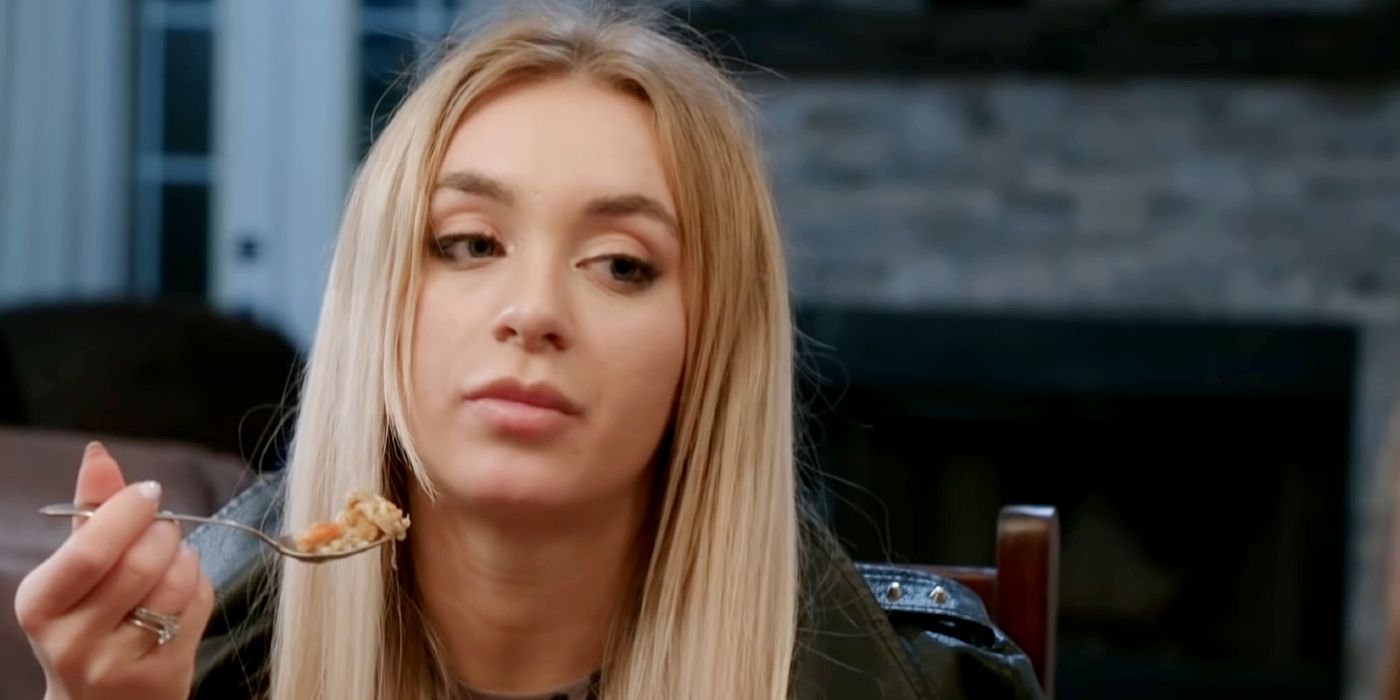 It appears that Yara Zaya partied like it was 2019 on Saturday night because apparently, the 90 Day Fiancé star has never heard of COVID-19. As Yara heard her future husband Jovi Dufren say the cursed words "I'm done" on episode 11 when she asked him for attention, all eyes were on the Ukrainian TLC star after her Instagram Stories on Saturday. The young mother posted a series of clips on her social media that earned her immediate backlash from her followers. Turns out that apart from partying, Yara was also maskless.
It was Yara herself who started off her reality TV stint on a bad note when she couldn't answer why she loved Jovi on 90 Day Fiancé. To add to her criticism were Jovi's friends and family having a Ukrainian stereotype about Yara, thinking she was in it for the money. As Yara drew comparisons with Anfisa Nava, fans also started taunting her for her apparent plastic surgeries, which she has frequently denied. But right after it was suspected that Yara had bought 81% of her Instagram followers, the 90 Day Fiancé star posted shocking stories on her page that have TLC viewers calling her "insensitive and offensive."
Right around the time that Jovi was busy bashing cast member Amira Lollysa for lying and wanting to be on TV, Yara shared an update of her at a club. While telling her followers about the jacket she was selling on her new online store, fans saw that Yara was maskless, as reposted by 90 Day Fiancé fan page i.b.trash.talking. Additionally, Yara also shared a video giving away her location, a crowded club as it blared "Buss It" by Erica Banks on the speakers. Even more shocking was Yara's caption for the video, "COVID? Never heard of that," as can be viewed in a screengrab of the now-deleted story, posted by 187anonymousgossipp.
In the comments, a fan notes how they messaged the 90 Day Fiancé star Yara about the post being "offensive to those who have died from COVID" and all the burned-out healthcare workers, after which, Jovi's partner "took the words out." Oddly, after deleting the video, Yara posted another one sans the caption of a club filled to the brim with zero social distancing. "I saw that story last night, and I GASPED," wrote a fan, and another 90 Day Fiancé viewer shared, "as a healthcare worker, this disgusts me," while many others called Yara's videos, "irresponsible" and "ignorant."
Furthermore, to a fan who commented, "gonna be sad when you end up with COVID then want everyone to cry for you," on one of the 90 Day Fiancé newbie's posts, Yara revealed that she "had COVID 2 months ago." With so many fans writing about their "respect for Yara going down," and them claiming to "unfollow" her after this incident, perhaps we can expect the Ukrainian influencer to share a statement soon.
Source: i.b.trash.talking, 187anonymousgossipp