90 Day Fiancé: Yara Defends Andrew After Negative Reviews Of His Daycare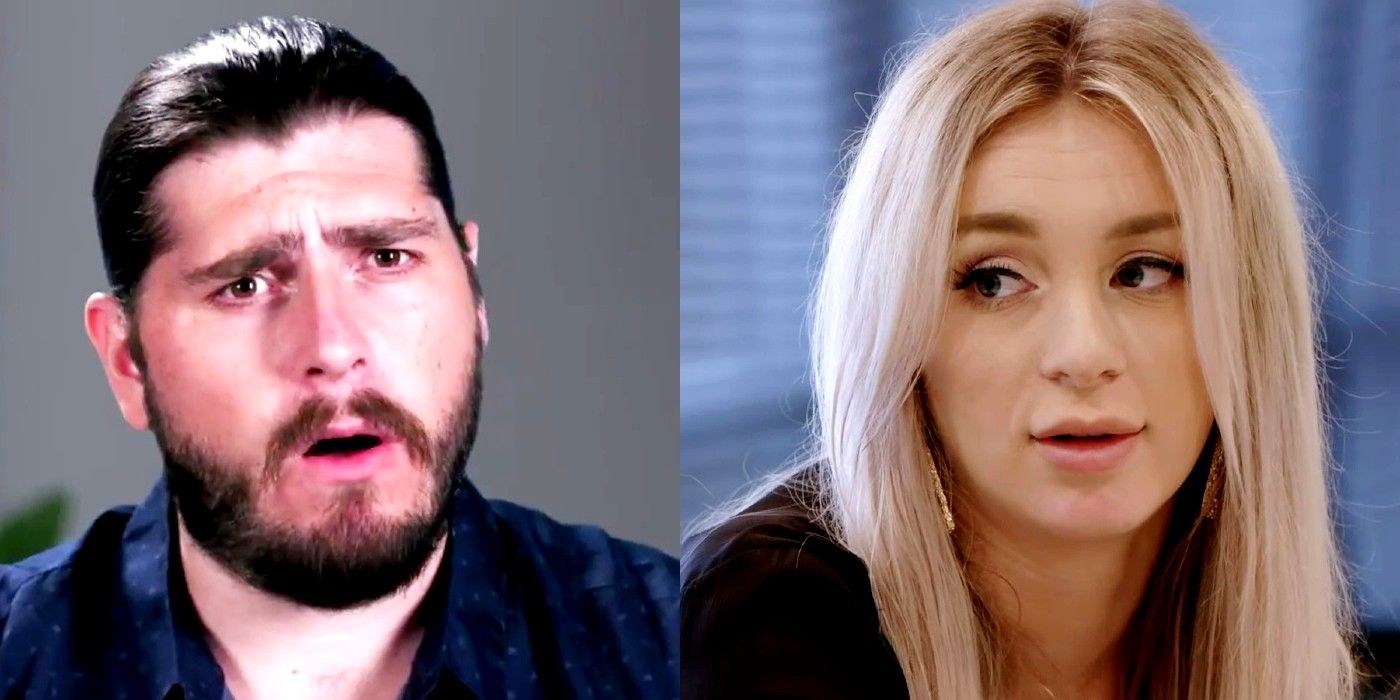 Daycare Dude Andrew Kenton seems to be at the receiving end of most 90 Day Fiancé season 8 fans' wrath after his passive-aggressive treatment of Amira Lollysa. Not only had Andrew been called out for pushing Amira to travel to America during the pandemic not once but twice despite her detention, fans now saw his mother Lori leaving a mean comment on the Frenchwoman's Instagram. Now, reports of Andrew and Lori's daycare center having negative reviews have come to light. But it looks like, amidst the criticism, Andrew's 90 Day Fiancé co-stars Jovi Dufren and Yara Zaya have got his back.
As Andrew got his share of body massages in a swanky Puerto Vallarta resort, 90 Day Fiancé season 8 showed Amira suffering for three days in a Mexican detention center. However, Andrew soon made a new plan for her to come to the U.S. via Serbia, which her father Hamdi straightaway disapproved. But Amira seemed eager to please Andrew, who got defensive on episode 12 when she suggested she could apply for a new visa instead. Additionally, Jovi suggested Amira was a liar on IG, as Andrew's mother compared her to "mud." But in the latest news, fans discovered Andrew's Roseville-based daycare center may be in trouble regarding unfavorable reviews left on its listing page.
A 90 Day Fiancé fan page @fraudedmedia shared a screenshot from the ChildCareCenter website, showing a couple of reviews the "Kenton, Lori & Andrew" Family Day Care Home has received. The post noted that these reviews allege that "parents did not consent to the children" being on social media, meaning Andrew's Instagram profile where he often shares videos/pictures of his little clients. But the fan account did mention that the reviews "are unsubstantiated," as in they had "not spoken to the actual parents to verify" the information. In the screenshot, the reviews have rated 90 Day Fiancé star Andrew's business one star out of five while writing things such as, "These children have been exposed to the public through this daycare service. This is unsafe and potentially dangerous."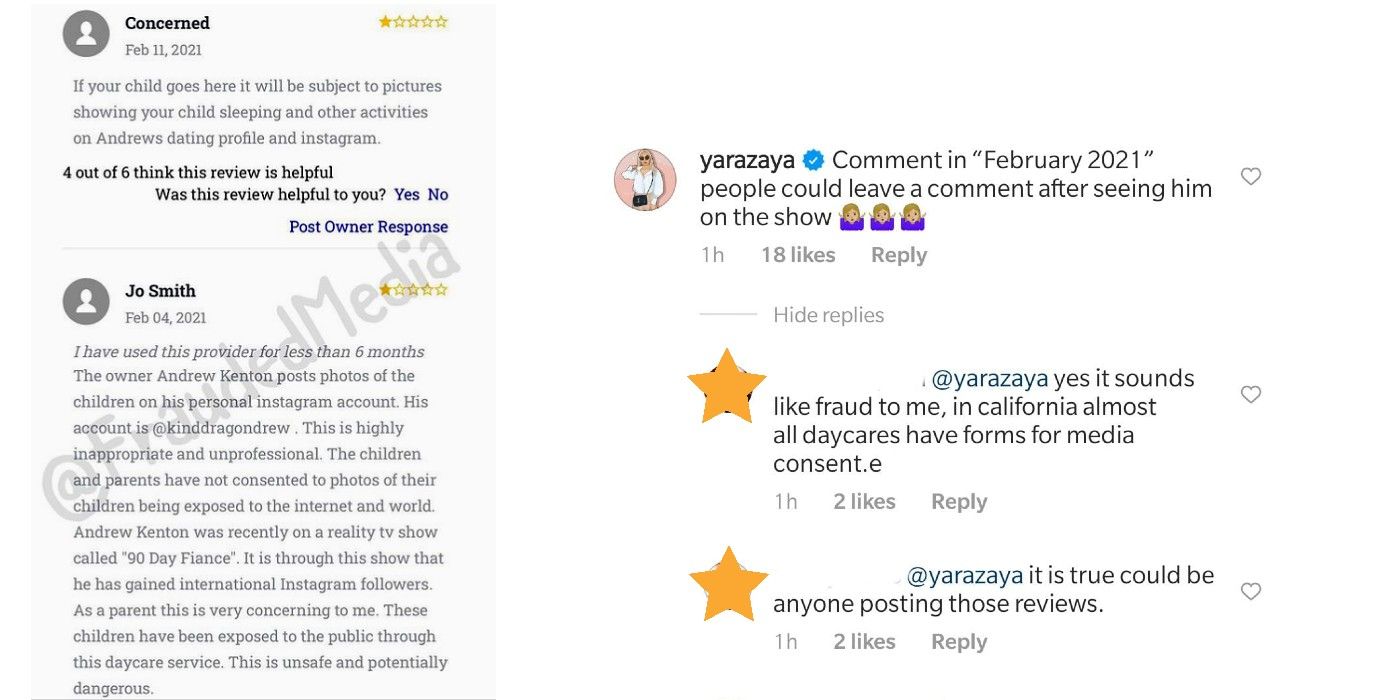 However, fans in the comments of the post have mixed reactions to the reviews, including 90 Day Fiancé celeb and young mother Yara. One comment mentions how Andrew has "stated many times" that he has permission from parents, and "the ones that he doesn't, he doesn't show," and another one says, "parents have a right not to have their children filmed or photographed." However, Yara mentions how the comment in the screenshot is from "February 2021," and adds, "people could leave a comment after seeing him on the show."
With first Jovi and now Yara defending their 90 Day Fiancé co-star Andrew, a little bit of hate might be coming their way, too. But in his recent Instagram story, Andrew wrote, "trolls cannot break this strong house!" while thanking his clients for their support and encouragement. The 90 Day Fiancé cast member also wrote about them bringing "love and light to this weird journey." While chances are that Andrew's love life with Amira is over, how he saves his workspace from getting targeted by these comments that could be from trolls, as he suggests, is the bigger question.
Source: FraudedMedia, ChildCareCenter,