90 Day Fiancé: Why Mike's Natalie Is Accused Of Cultural Appropriation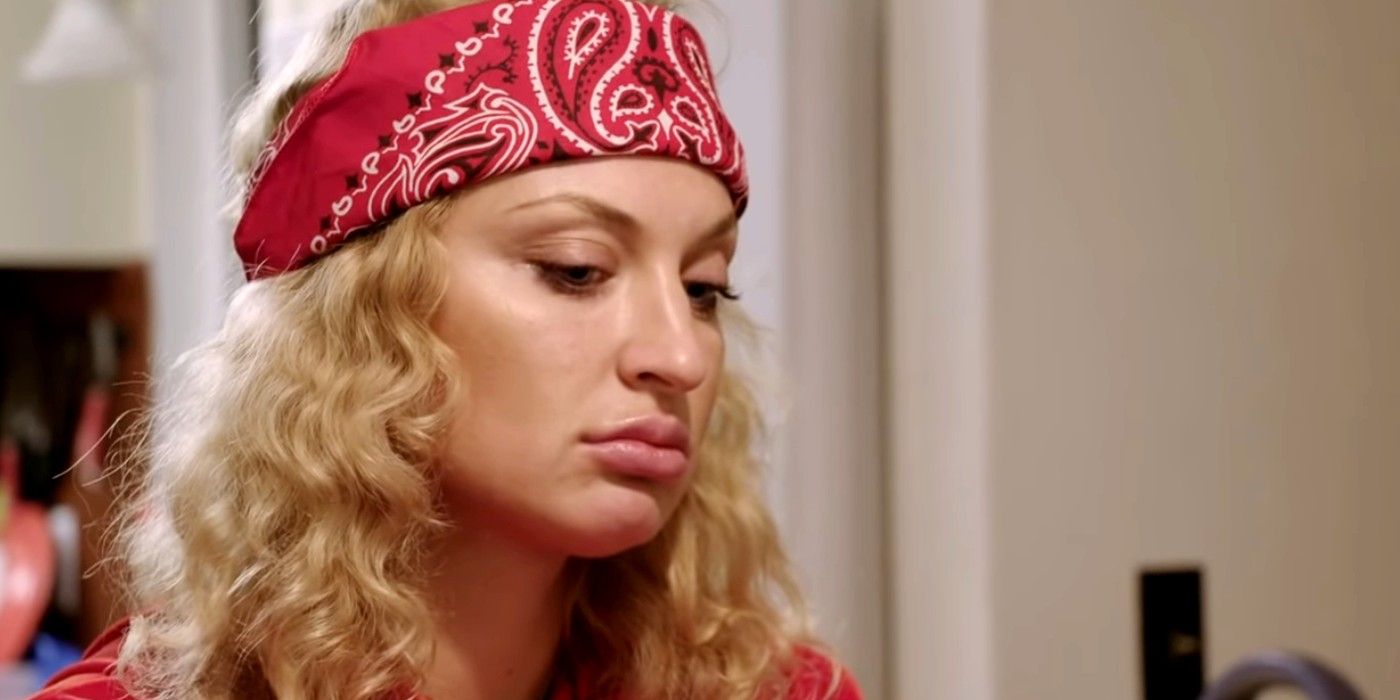 Trust Natalie Mordovtseva to find another reason to apparently annoy fans, especially after her constant bickering with Mike Youngquist on 90 Day Fiancé. While Natalie was a journalist and actress back home in Ukraine, she is embracing a new career as a celebrity chef. But as fans wondered why Natalie did not film her cooking video in Mike's Sequim, Washington, kitchen, she also sparked a new serious controversy. After her second sushi tutorial, 90 Day Fiancé star Natalie has been accused of cultural appropriation, and here's why.
When Mike and Natalie, both 35, first appeared on season 7 of 90 Day Fiancé, it was his financial troubles that made her fan wary of their relationship. Not only did Mike admit to having $30,000 in debt after buying his Christmas tree farm, but he also apparently didn't have a job. But while Natalie was shown getting shot while modeling professionally, little was revealed about 90 Day Fiancé star Mike's wife's career. It was recently after Natalie wrote "actress, journalist" in her IG bio that fans realized of her past in Kyiv. Furthermore, after an alleged picture of Natalie with her "ex" surfaced online, she also clarified that she'd worked in more than 10 movies and had many contracts. But at the same time, 90 Day Fiancé celeb Natalie's latest stint as a chef is something that she may have to rethink after the backlash about her appropriating cultures.
Natalie Mordovtseva posted a racially insensitive while cooking and eating seafood after claiming she was vegetarian on 90 Day Fiancé, her sushi tutorial saw her posting a promo pic on IG. The photo shows 90 Day Fiancé fame Natalie sporting her signature blonde curls with chopsticks in them while folding her hands in a prayer pose and wearing a Chinese traditional outfit as she cooks Japanese dish sushi. Fans took no time to write comments such as "this seems… wrong," and "this is very offensive. Wow." Another TLC viewer asked Mike's Natalie to "just stop," and how it's "not okay" to jumble all different East Asian cultures together and "pose in the most stereotypical way ever."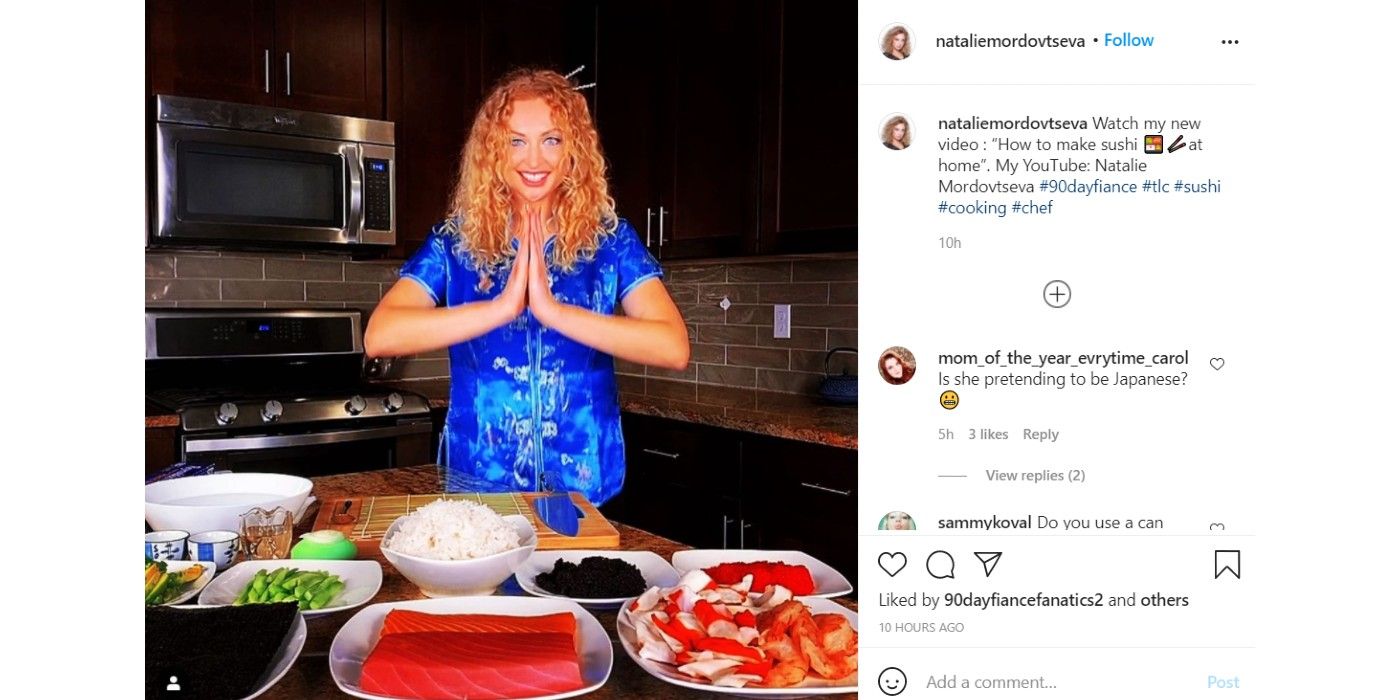 Another enraged follower of 90 Day Fiancé personality Natalie remarked, "just because you are making an Asian dish does not mean you need to dress the part." However, Natalie did acknowledge the uproar by replying to a fan's comment which asked her to be a bit more respectful of cultures she's "trying to represent" and that for them, it was "kinda hard to see as a person of Asian descent." In her clarification, Natalie wrote, "thank you for advice – I love the culture and will do my best and showing respect."
Cultural appropriation is largely explained as someone taking or using elements of a culture to which they do not belong and doing so without the permission or consent of those who actually belong to the said culture. That being said, 90 Day Fiancé star wife Natalie may have crossed the line just to promote a video where she showed off her supposed cooking skills. But with fans supposedly writing "unfollowing" and asking Natalie to delete the post, it will be the 90 Day Fiancé personality's next move that will count.
90 Day Fiancé season 8 airs Sundays at 8pm EST on TLC.
Source: Natalie Mordovtseva/Instagram