90 Day Fiancé: Why Fans Think Danielle Is Being Used On Single Life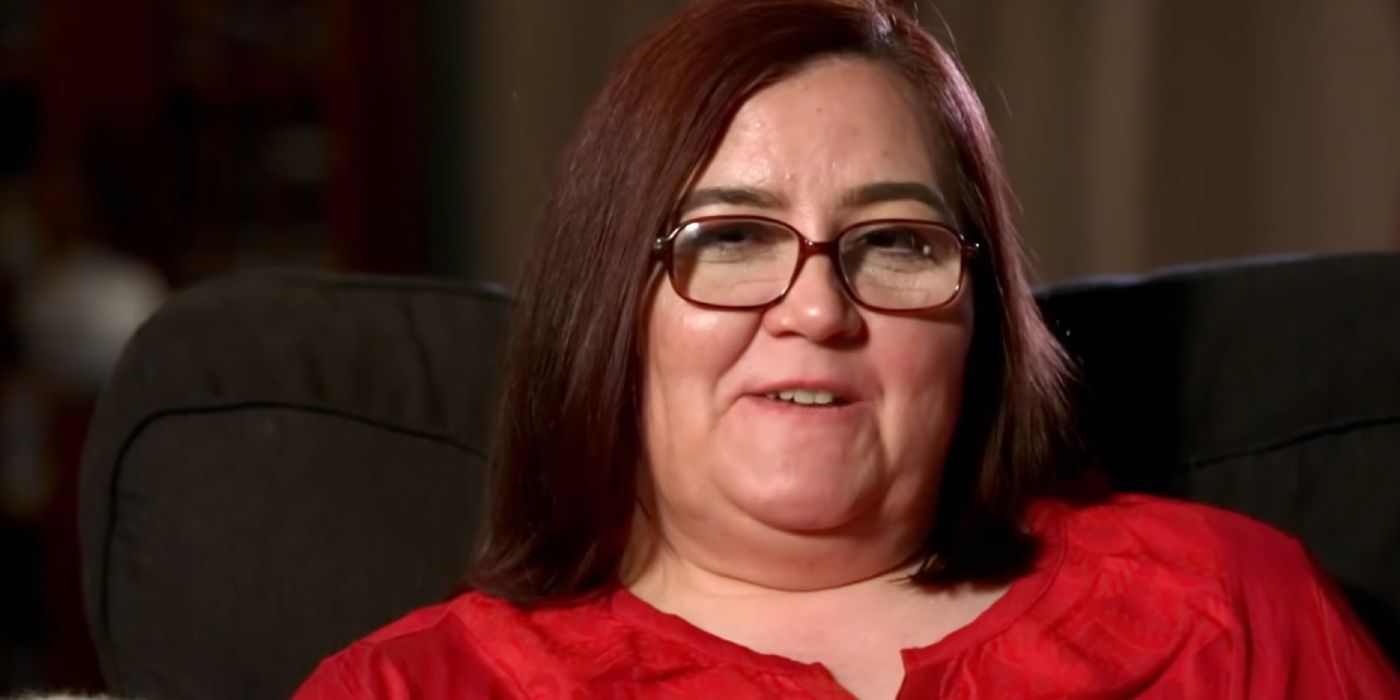 Turbulent 90 Day Fiancé star Danielle Jbali, née Mullins, is back in Discovery+ spin-off show 90 Day: The Single Life. The ex-wife of Mohamed Jbali hasn't allowed her dramatic ride on the hit TLC show to stop her from finding love on television. Danielle infamously threatened to deport Mohamed when they appeared together on the spin-off show, 90 Day Fiancé: Happily Ever After? The mother-of-four was featured in one of the most memorable fights in franchise history when she tracked her estranged husband to Miami and accused him of using her for a green card when he wasn't keen on reconciling. Fans now fear Danielle is once again being used by someone younger – except this time, it's three people.
As fans recall, Danielle does not have a good track record when it comes to broadcasting her love life on television. The Ohio native appeared on season two of 90 Day Fiancé alongside Mohamed, and the couple became known as one of the most mismatched pairings in the franchise. Shockingly, Danielle and Mohamed have since reconciled following their bitter divorce and are on friendly terms. Unfortunately, fans are wary of Danielle's other friends, namely three much younger women who she has teamed up with to find love on 90 Day: The Single Life. The new spin-off show started streaming on Discovery+ this week. It features a number of cast members seeking love, but fans are skeptical that the younger women are teaming up with Danielle to get on television. Should the mother be skeptical of her younger friends as well?
A Reddit user recently posted Danielle's teaser clip for the new spin-off show online. The clip features Danielle's backstory with Mohammed, as well as her new plans for love. Danielle, who is now dating in Ocean City, opened up about her three close friends in Maryland: Lexi, Lauren, and Michelle. "There are like twenty years between us," she said with a laugh, explaining that she met her friends on social media. "I have built this friendship with them over the last two years," Danielle states as she adds the women help her to come out of the shell. Though the younger women appear excited to help Danielle conquer the dating scene in Ocean City, fans are highly skeptical of their intentions. You can view a photo Danielle shared with her friends on Instagram below:
"The friends she made from Soshul Mejia don't seem like uuuusers at all at all," the original poster wrote. "Get ready Ocean City, yur goun' to be gettun' some secks tonight!" While some poked fun at Danielle wanting to be intimate with Mohamed in the past, many were wary of her younger friends. "Not for nothin' but those girls are the losers at the bar that nobody will talk to (even at last call) who are acting like they think hot girls with lives act because they saw it on instagram," another user wrote. "They're definitely using Danielle to make themselves look better." Many commenters agreed that the ladies wanted to be on reality television and Danielle is unaware that she is being used.
This would not be the first time that Danielle's naivety leads to her entering into a mismatched relationship. While she was, fortunately, able to patch things up with Mohamed recently, a falling out with her friends would certainly damper her quest for love. Unfortunately, the older mother has become the butt of many jokes when it comes to the 90 Day Fiancé franchise. After fans witnessed her disastrous relationship with Mohamed implode, many have found Danielle to be humorous, which was led to cruel online comments. Fans will have to tune in to 90 Day: The Single Life to see if Lexi, Lauren, and Michelle prove to be true friends or not.
Source: Reddit, Danielle Jbali/Instagram