90 Day Fiancé: Why Armando & Kenny Are The Most Romantic Couple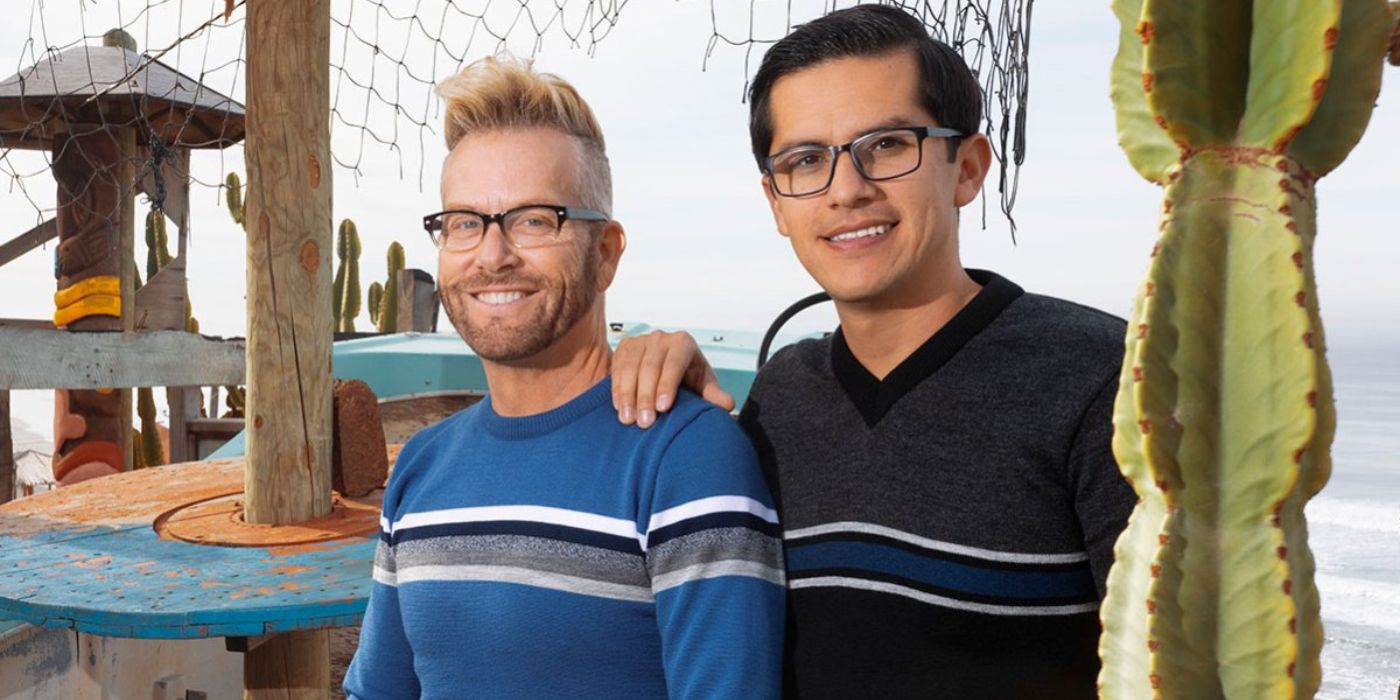 Kenny Niedermeier and Armando Rubio might just be the most romantic couple in 90 Day Fiancé history. They have some competition from power couples like Loren and Alexei Brovarnik and David and Annie Toborowsky, but Kenny and Armando's pure and unproblematic love was wonderous to behold during their season of 90 Day Fiancé: The Other Way.
Kenny and Armando didn't have a perfect relationship. Like any other international couple, they had obstacles to overcome. Kenny moved from Florida to Armando's native country of Mexico without knowing any Spanish, which created some tension for the couple. He also didn't know much about the culture in the country, where people are, as a whole, less tolerant of gay relationships than in the US. Armando faced pressure from Kenny to be more open about his sexuality. Sometimes the two clashed over acceptable PDA after coming from such different worlds, with Kenny being out since the 1980s and Armando still going through his coming out process on camera.
Kenny and Armando certainly had struggles, but none of their issues came from how they treated each other. It is their respect and kindness for one another, even in adversity, that make them the most romantic couple. They accepted each other's differences and took time to understand the feelings of their partner. For example, Kenny understood why Armando was so reluctant to engage in PDA. Even though Kenny pushed him on it occasionally, he made sure he didn't alienate Armando by asking for too much too soon. In turn, Armando knew how important it was for Kenny to meet his parents, so he did a hard thing by introducing his entire family to Kenny, even when his father reacted badly to the meeting.
If romance is more like flowers and grand gestures for you, Kenny and Armando have you covered there, too. Kenny's surprise proposal to Armando is one of the best in the 90 Day Fiancé franchise. Kenny took Armando down to the beach and popped the question. Tears flowed from both parties as confetti cannons went off from the cliff above them. It turned out that Kenny's family were the ones shooting off the confetti cannons, which was another sweet surprise Kenny planned for Armando. As Armando said after the proposal, Kenny's daughters are important to him, and luckily for him, his young daughter Hannah is important to Kenny as well.
After their romantic proposal, the main struggle for Kenny and Armando was getting their marriage license approved. In a show filled with so many couples who hurt and mistrust each other, usually getting a marriage license is more of a question of "will they?" rather than "how will they?" While they wait for COVID-19 restrictions to end so they can finally tie the knot, Kenny and Armando remain loving and sweet post-show. Their Instagram posts are full of cute selfies and romantic captions. From their kindness, acceptance, and love for each other, Kenny and Armando are tough to beat in the ranking of 90 Day Fiancé's most romantic couples.
Source: TLC