90 Day Fiancé: Why Ariela & Biniyam's Love Seems To Have Grown Post-Filming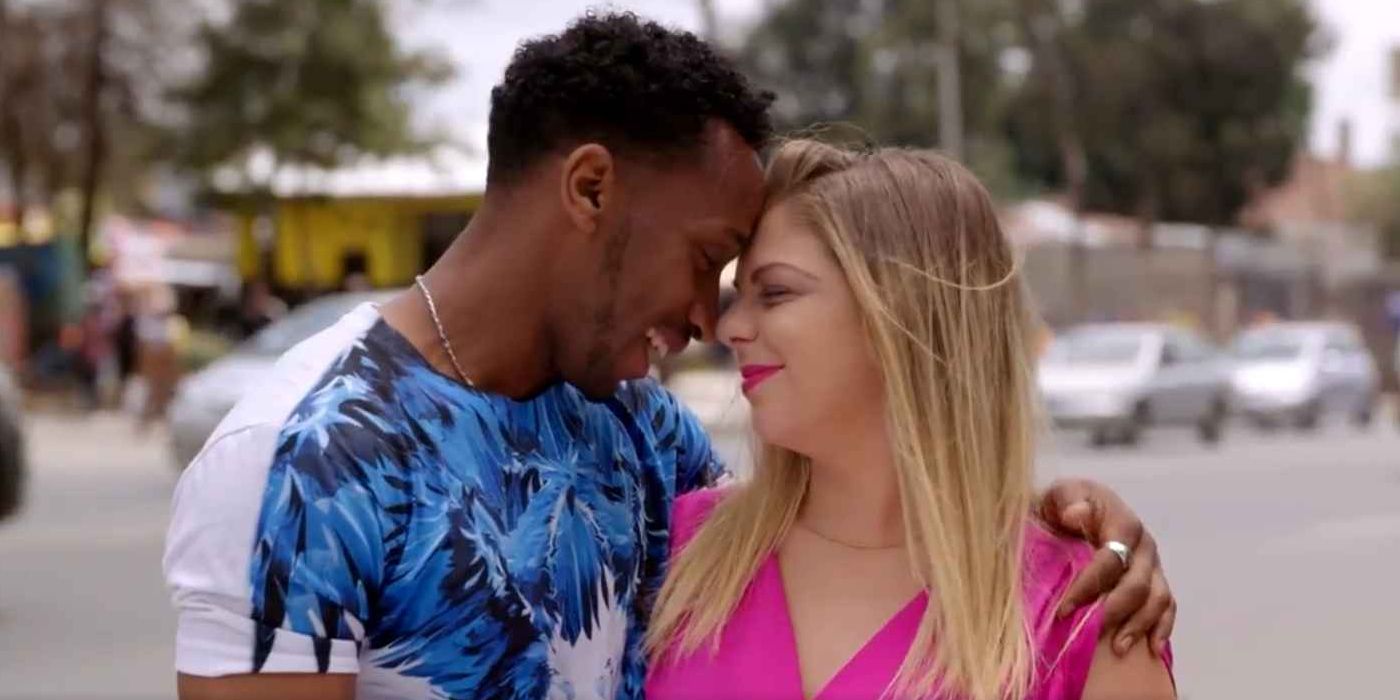 Over the course of 90 Day Fiancé: The Other Way season 2, fans saw the decline of Ariela Danielle Weinberg and Biniyam Shibre's relationship. As Ariela, pregnant in a foreign country, saw Biniyam dancing with his ex-girlfriend seductively in a club, she threatened to leave him and he yelled "I'm done." But while their finale did end in happy tears, Biniyam and Ariela, who were almost on the verge of breaking up, seem to be living a blissful post-90 Day Fiancé life.
A freelance writer from Princeton, New Jersey, Ariela was divorced after 10 long years from an Argentinian man when she met Biniyam, a multi-talented Ethiopian in Addis Ababa. The American 90 Day Fiancé star also managed martial artist, dancer, and gymnast Biniyam, 29, for a few months before getting pregnant and returning to America. But Biniyam's past was similar to Ariela and his story with an American ex-wife abandoning him with a child for alleged infidelity showed the Weinberg family red flags. And when finally in Ethiopia, Biniyam's inefficient living conditions were mocked by Ariela's mom Janice and father Fred, while his family pressed them to baptize the soon-to-arrive baby Aviel. As Ariela once declared, she wasn't "looking forward to being alone" with Biniyam. His orthodox ways made her give veiled threats about leaving for America all the time. In fact, even on the 90 Day Fiancé: The Other Way finale, as Biniyam prepared to propose to his Avi's mama, Ariela cribbed about the crowds at the local festival Timkat.
However, things have taken a turn for the best in 90 Day Fiancé couple Ariela and Biniyam's lives as they proudly showcase on Instagram. Not only does Ariela now flaunt a slimmer, unrecognizable look, Biniyam and she seem to have spent most of their after 90 Day Fiancé time vacationing in Kenya with son Aviel. The risks that Ariela took to uproot her American life to go stay with Biniyam who she "barely knew" seems to have paid off finally, after the 90 Day Fiancé star started a family with him. When speaking to ET while 90 Day Fiancé displayed her ups and downs with Biniyam, Ariela had certainly declared that how they met and their connection was "definitely real." So could it have been that the way the TLC show portrayed their relationship was what made it look like a disaster?
It appears that Ariela has always been supportive of Biniyam's career choices, to the point of even admitting that she did 90 Day Fiancé to get him fame. Most of Ariela's IG posts are ones promoting Biniyam's own profile, his Cameo, his virtual meet and greets, and even his stellar dance skills while choosing to be the best support system he could ask for. "Life is just the beginning for you," is what the new 90 Day Fiancé mom had written to her partner in a recent post, hinting at them possibly returning for a season 3 or a different TLC/Discovery Plus spin-off. But if all is going right in Ariela and Biniyam's love story at present, what is it that could go wrong if they do return to 90 Day Fiancé?
Perhaps a return to the franchise would mean Ariela and Biniyam confirming rumors of their marriage, and her bringing him along to America on a spousal visa to further his kickboxing career. After all, 90 Day Fiancé star Biniyam's past with ex Bria included him winning his first MMA fight in Iowa in 2017, while he was there to witness the birth of his first baby, Simon. And with his 90 Day Fiancé: The Other Way love Ariela by his side, there's no stopping BabyCool from doing cooler things apart from being a world-renowned reality TV star.
Source: Ariela Weinberg/Instagram, ET