90 Day Fiancé: What We Learned From Rebecca's 2019 Makeup Tutorial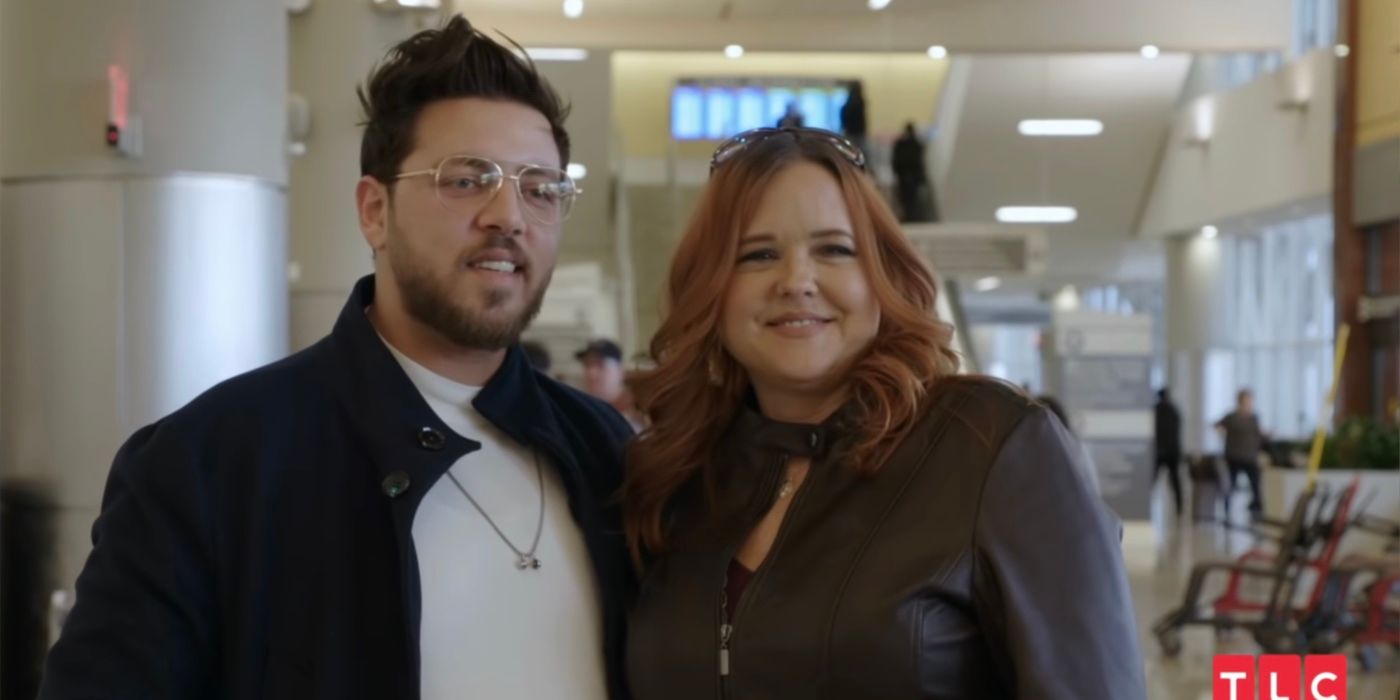 The eighth season of 90 Day Fiancé has been getting a lot of media attention, and Rebecca Parrott is part of the reason why. The series follows American individuals as they navigate life with their partners who live abroad, and also shows what happens when they meet in person in America. The stars of the show have been using their growing popularity to follow their other passions, with one example being Rebecca Parrott. Zied Hakimi's fiancée has been showing off her figure after weight loss, as well as her makeup skills, and she's made a YouTube video that details her everyday makeup routine.
Fans have gotten to know a lot about Rebecca Parrott and her Tunisian love Zied from their appearances on 90 Day Fiancé: Before the 90 Days and 90 Day Fiancé season 8. Rebecca has been married three times before, and when the couple found each other on Facebook, she was ready to get married again. Zied and Rebecca have had to face a lot of difficulties in their relationship, from the vast cultural differences to the two-decade age gap. Now, Zied is in Georgia, adjusting to his new life with Rebecca, and the two seem to be getting along pretty well.
Rebecca is known to filter her photos a lot on social media, and apparently, Zied thought so too, as he was visibly surprised when he saw her in person for the first time. However, she is unfiltered on 90 Day Fiancé, and Rebecca said she and her daughter Tiffany both love doing their makeup. On her YouTube channel, she posted a video showing fans her makeup routine and explained that although she is known for her smoky eye makeup, her video focuses on less dramatic everyday makeup. See her video below:
Rebecca wanted to give makeup tips to women of all ages and was particularly interested in showing some older fans ways to make their skin glow. She recommends using hyaluronic acid if the skin is dry because it helps to plump the complexion. Rebecca likes to start off her makeup with concealer and foundation, before moving on to the eyes, where she spends the most time. Rebecca, who's feeling very confident these days, says the best eyeshadow palette for everyday wear is Smashbox's #ShapeMatters, which features all-natural browns and beiges.
To do her eyes, she puts a base layer of powder under the eyes before applying her eyeshadow, since she likes to use darker colors. Then, it's easier to brush off the fallout. Rebecca likes to use a darker lip liner with a natural gloss as a final touch. She puts on mascara last, which completes the everyday makeup routine.
Plenty of TLC fans liked seeing all of Rebecca's different makeup looks during each episode of 90 Day Fiancé. Naturally, they were thrilled that she made a video about some of her favorite products. Now, 90 Day Fiancé fanatics can look forward to more of the amazing looks she is going to show us during the rest of this season.
90 Day Fiancé season 8 airs Mondays at 8 pm ET on TLC.