90 Day Fiance: Varya Malina Holds Mystery Man's Hand In Wedding Photo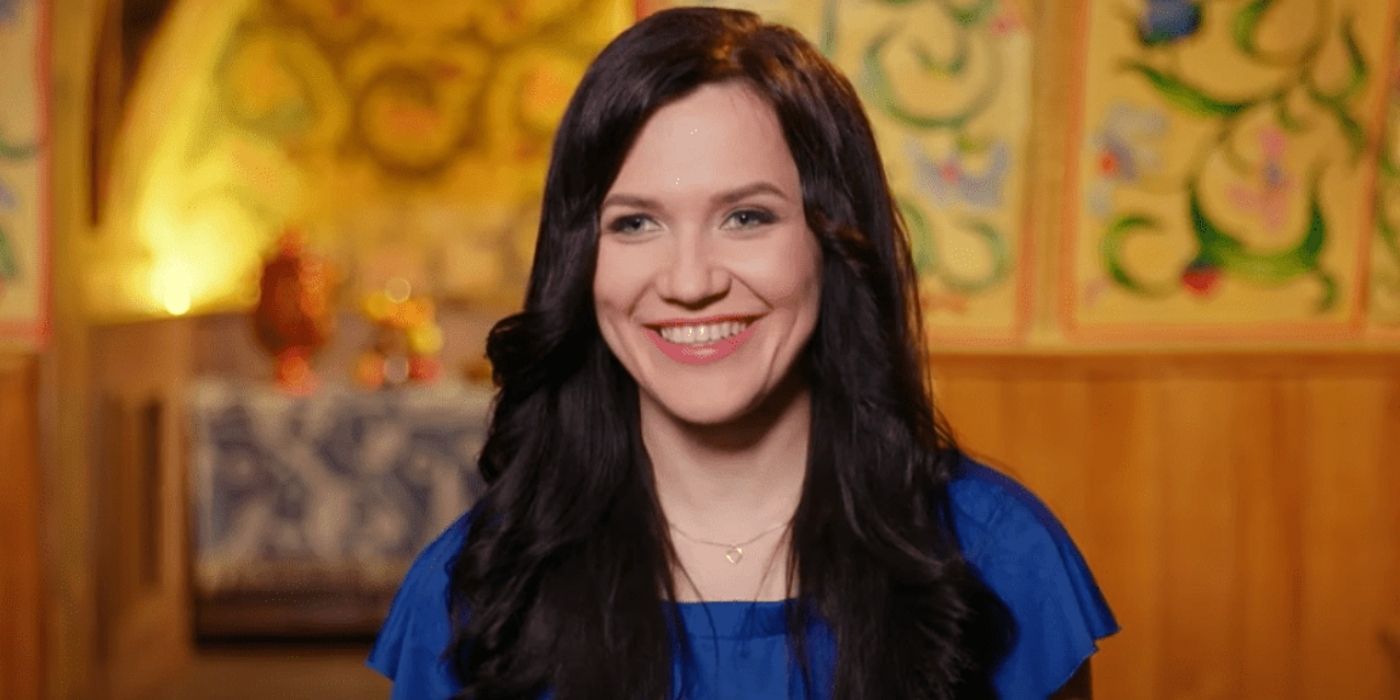 The former 90 Day Fiancé: Before The 90 Days Varya Malina recently did a wedding photoshoot and posted some breath-taking pictures on her Instagram. She is looking gorgeous in her white-colored wedding gown while holding a mystery man's hand. Varya appeared on 90 Day Fiancé: Before The 90 Days alongside her on-screen fiancé Geoffrey Paschel.
The couple got engaged toward the end of the season. Many fans are now curious to know whether they got married or not. Due to abuse charges, Geoffrey wasn't invited to the Tell-All episodes. Varya also decided not to appear on the special episodes. So, many 90 Day Fiancé fans never got any official update from the couple. Varya and Geoffrey also don't feature on each other's Instagram feed and avoid answering questions about their relationship. After enjoying hot springs by the mountains, it now looks like the 32-year-old TLC star Varya has tied the knot.
She did a photoshoot in a scintillating white wedding gown in Windy Saddle Park, Colorado. She posted three stunning pictures on her Instagram and talked about how much she loves Denver, Colo. Most of her fans asked if she is planning to move to this city and whether she has already married her man, Geoffrey. A fan asked, "I assume that you got married?" But, the former reality TV star avoided spilling beans about her relationship because of her NDA with TLC. She only replied with a shrugging woman emoji. Check out the pictures Varya posted on her IG:
Fans can't see the man in Varya's Instagram pictures. A few eagle-eyed fans were quick to jump to the Instagram feed of the wedding photographer, who clicked Varya's pictures. On Homeland Photography's IG page, Varya was seen holding the hand of an unknown man. Just by looking at the man's hand, it is difficult to say if he was Geoffrey. But, Varya's big bright smile suggests that she was definitely holding her partner's hand.
In the last few months, a few fans have come up with several clues that suggest that Varya and Geoffrey are still together and living in the United States. Varya apparently celebrated her 32nd birthday at The Cheesecake Factory in Geoffrey's hometown, Knoxville, Tenn. Since this couple is trying to keep their relationship status a secret, it looks like they might be featured on 90 Day Fiancé: Before The 90 Days once again!
Source: Homeland Photography, Varya Malina