90 Day Fiancé: Sumit's Jenny Slays With A Fresh Look In Goa, India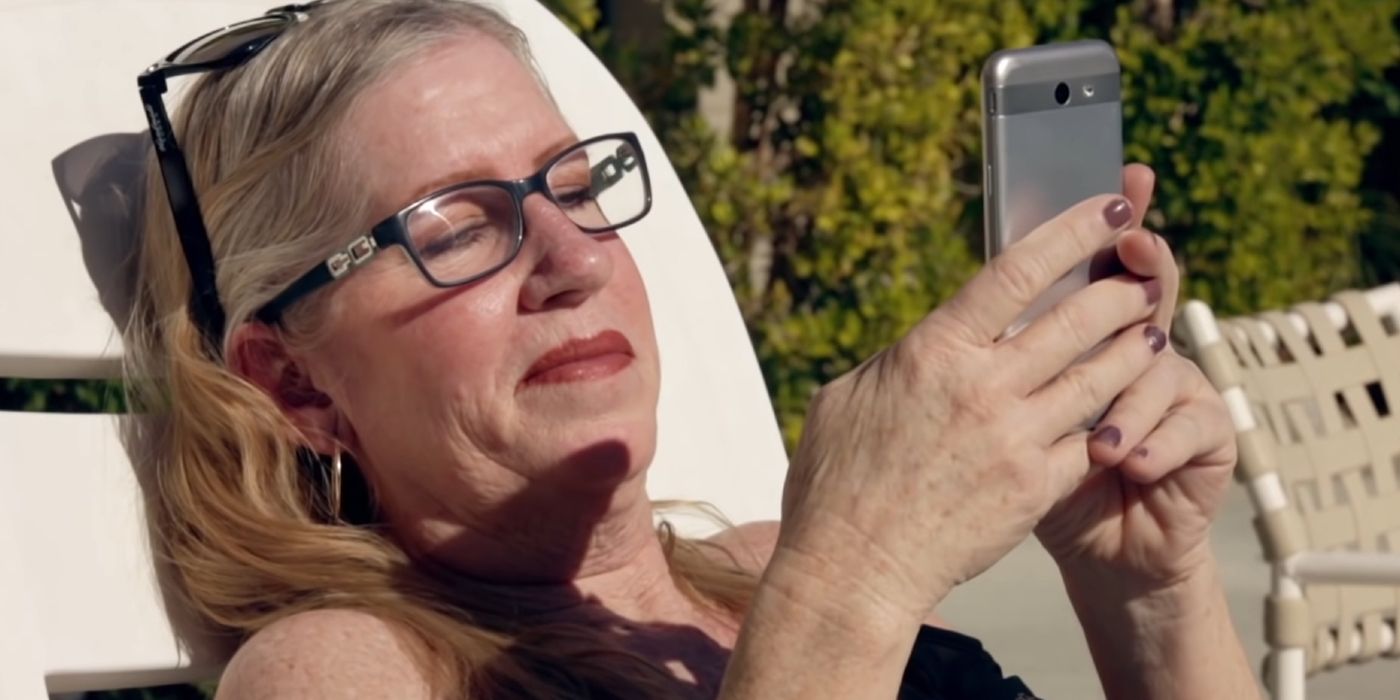 Many 90 Day Fiancé: The Other Way fans will be glad to find out Jenny Slatten is still in India with her boyfriend, Sumit Singh. Even though the couple had to face numerous troubles and challenges, they are still thriving and not ready to leave each other's side. It appears the couple celebrated Sumit's 33rd birthday in Goa, India, and Jenny is flaunting a brand new look for her romantic getaway.
Sumit and Jenny are one of the couples who desperately want to be together, but can't get married or even engaged. Sumit's conservative Indian parents don't want their son to marry an "old lady," who would need a lot of care and attention 10-11 years down the line. Sumit doesn't want to go against his parents' wishes, so he could only give his 62-year-old girlfriend a promise ring. But, this TLC couple may soon need to look for a permanent solution and make a tough decision because Jenny's tourist visa is set to expire at any moment. Due to the coronavirus pandemic, she is getting temporary extensions to live in India. However, if the authorities deny any more extensions, she will need to leave the country. 
Still, the couple is enjoying the time they have. The Palm Springs native Jenny recently posted a fun, slow-motion musical video on her Instagram. She avoids posting on her social media frequently, so this post came as a surprise for her followers. In the video, she is wearing a bright red full-length maxi dress with comfortable flip-flops. The reality TV celeb completed the look with earrings and a necklace. Sumit's girlfriend splashed the "GOA" sticker on the video, along with "Tropical paradise." Goa is an Indian state quite popular for its breathtaking beaches. Check out the video she shared with her IG followers:
Many 90 Day Fiancé: The Other Way fans are excited to see Jenny's new, flamboyant style. They commented things like, "You look amazing. Love your dress" and "Ahhhh! Look at you all happy n glowing!" Another fan chimed in writing, "Beautiful setting and dress!" Still, others were enraged at Sumit and his parents, who recently insulted Jenny by repeatedly calling her old on the Discovery+ show 90 Day Bares All.
A fan said, "She looks great for her age & has a young spirit." Another fan wrote, "I wish you would not settle for Sumit, he's clearly not going to marry you." Someone else asked the 90 Day Fiancé: The Other Way alum Jenny to just get on a plane back to the United States already. However, the couple still has the option to get married via an Arya Samaj temple wedding, if Sumit decides he wants to go against his family.
Source: Jenny Slatten/Instagram