90 Day Fiancé: Skinny Angela Deem Shocks With Psychic Friend Promotion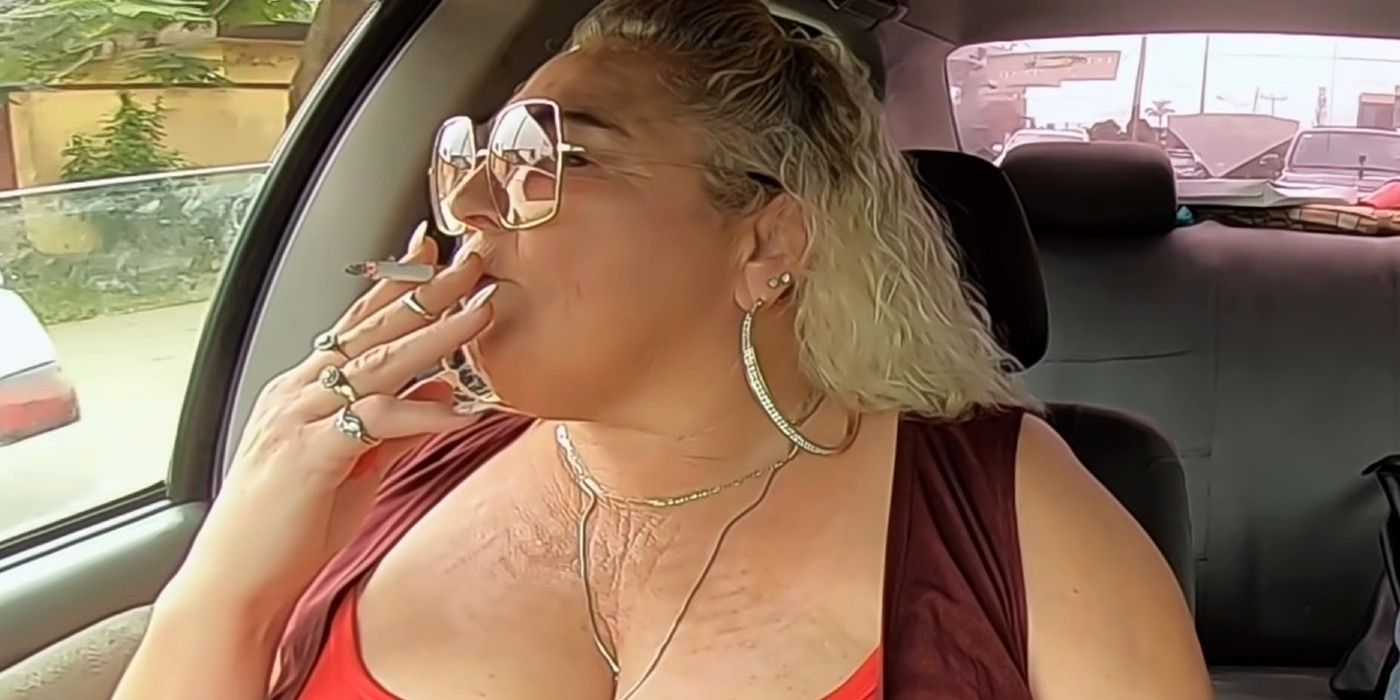 90 Day Fiancé: Before The 90 Days star Angela Deem has been making plenty of headlines these days for her weight loss transformation. The wife of Michael Ilesamni has been wowing her growing Instagram fanbase with look after look of her transformed appearance. However, the 54-year-old has recently left her fans skeptical. The mother and grandmother recently promoted a psychic friend on her Instagram account and fans have not been approving of the endorsement. While some fear psychics, others find the practice to be questionable.
Angela is one star in the 90 Day Fiancé universe who continues to rise in popularity. Fans were shocked to see the American grandmother marry the younger Nigerian man after Angela and Michael were frequently depicted in explosive fights. However, the couple celebrated their first wedding anniversary last month. While Michael has not yet been able to join his bride in the United States, Angela has been staying busy with her makeovers, as well as plenty of time with her family. However, fans aren't sure what to make of her choice of friends.
Angela shared a post on her Instagram that had some fans doubting her credibility. The reality star shared a photo of herself, as well as a separate image of a lady with a crystal ball. "This lady here is truly gifted," Angela wrote. "I had [a] dear friend that had lost her beautiful daughter and was going through rough times and I had @psychictracey reach out to her and now my friend is just as Amazed with this lady as I am. If you need some answers or need relief she the girl. Please check her out you won't regret it." Fans quickly took to the comments to express their opinions on a psychic endorsement. "I love you Angela, but this is something I don't agree with you," one of the top comments reads. "How much she pay you to post this?" another skeptical fan asked.
Many of Angela's fans are skeptical of the psychic and Angela's judgment. "Angela you're a lovely lady, please don't open doors that later you will not be able to close. God bless," one fan wrote, as others chimed in that they were not fans of psychic readings. Others thought some commenters were being dramatic. "Omg these comments on here. The ignorance is real! People saying it's devil's work need to please educate yourself!" an exasperated fan wrote. Overall, many fans were not impressed with the endorsement of a psychic though some expressed genuine fear over the practice. On the other hand, some followers felt psychic readings were not credible.
While Angela might have missed the mark on her recent post, her Instagram account has been thriving. She currently has over 534K followers, which makes her one of the most followed personalities in the franchise. Some fans are rumoring that the American will next appear in a solo spin-off show of her own, which will perhaps focus on her fitness transformation. Meanwhile, others have been questioning if the 90 Day Fiancé star has moved on from a new man after being apart from Michael for so long.
Source: Angela Deem