90 Day Fiancé: Shirtless Biniyam Grooves With Angela (Is Michael Jealous?)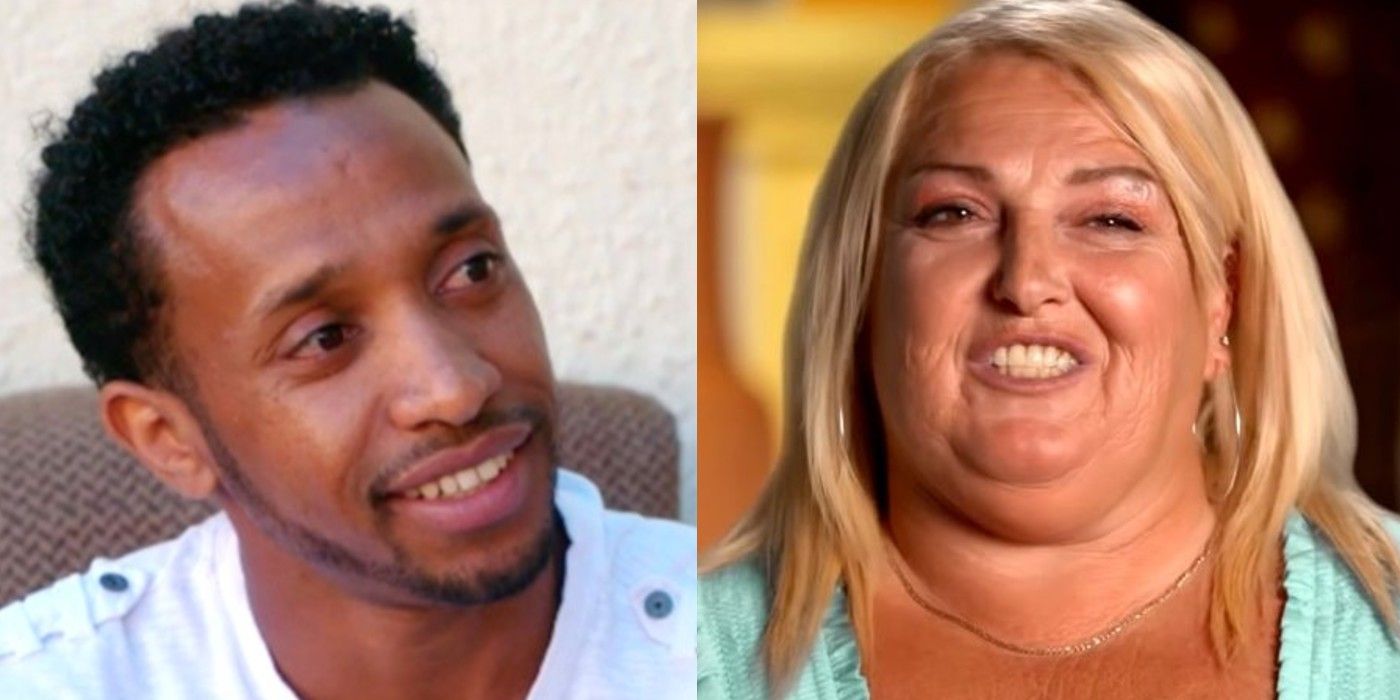 Lately, not a day goes by when 90 Day Fiancé star Angela Deem and her weight loss are not the talks of the town. The skinny Meemaw, who's recently completed a year of married life with Michael has taken up posting adorable TikToks in her free time. Sometimes Angela lip syncs, and the other others times, she does a dance battle with her husband Michael Ilesanmi. But it was 90 Day Fiancé: The Other Way star and Ariela's partner Biniyam Shibre's dance-off with Angela that somehow ranks at the top of them all. Here's why Michael should be jealous.
While the world waited to see the results of Angela's surprise weight loss surgery she'd announced on 90 Day Fiancé: Happily Ever After? her reveal was done in the most unexpected way. It was with a TikTok video that Angela first flaunted her full body after a massive weight drop of over 100 pounds. The video showed Angela, 55, wearing a sky blue maxi dress with her blonde hair up for the dance moves she was about to pull off. And expectedly, as Angela grooved to the beats of "Funky Cold Medina" by Jamaican Blue Stars with the facial expressions to match, fans wondered if this was the same boisterous reality TV star. However, the video soon had many other 90 Day Fiancé co-stars of Angie challenging her to a dance battle, including husband Michael and even Darcey Silva's ex Tom Brooks.
Still, it is certainly the Angela-Biniyam collab that blew 90 Day Fiancé fans away. The Ethiopian dancer/fighter starred in 90 Day Fiancé: The Other Way season 2 with Ariela, who he's engaged to and has baby Aviel with. It took no time for Biniyam to be become a fan-favorite due to his stellar dance skills and physique, and that's what he appears to be showcasing as he performs next to Angela in the video on his Instagram, shirtless. And sure enough comments such as "best one so far," "wish it was longer," "this made my day," and "you're both so cute," showed up on Biniyam's video.
One TLC viewer asked Biniyam, "Where's Michael? I want his input lol" to which he replied with a heart. But then again, Angela approved of Biniyam's video by leaving a row of fire emojis. Perhaps Michael may choose to ignore his newly transformed wife dancing with the show-stealer Biniyam lest he wants to invite her signature 90 Day Fiancé wrath.
But jokes aside, it's fun to see the 90 Day Fiancé cast get along so well with each other when it's often common practice for them to get on each other's nerves. Surprisingly, it's most often Angela who's seen getting into fights with her co-stars during Tell-Alls, with one episode between her and Avery Millis being particularly infamous. But it could be the case that while losing her few extra pounds, the 90 Day Fiancé queen Angela has shed her temper as well, gaining some new friends like Biniyam, and more fans in the process.
Source: Biniyam Shibre