90 Day Fiancé: Season 8 Cast Spotted In Los Angeles, Fans Question Why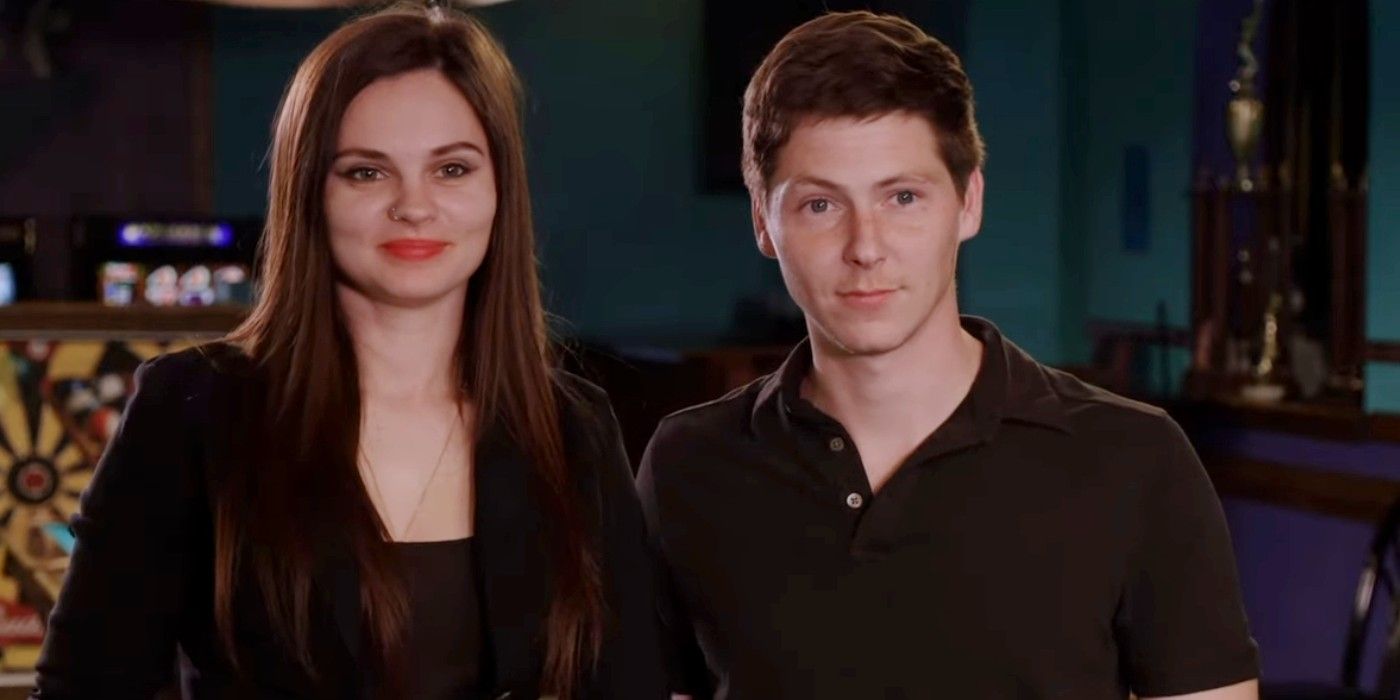 With season 8 of 90 Day Fiancé midway, fans have started with their predictions and sleuthing to find out which couples are still together and which aren't. Some like Yara Zaya and Jovi Dufren have been spotted with a baby already, and rumors suggest Zied Hakimi is already a step-grandpa to Rebecca Parrott's grandkids. Recent social media updates by Natalie Mordovtseva and Mike Youngquist, as well as Andrew Kenton and Amira Lollysa, suggest that they may have broken up. But fans have also suspiciously noticed that most season 8 stars are currently in Los Angeles. What could the TLC cast members be up to?
Recently, court documents revealing Tarik Myers allegedly filing for bankruptcy surfaced online. They also hinted at the rapper having a spouse, who in all likeliness, is Hazel Cagalitan. Although documents about Mike and Natalie's wedding from 2020 also exist, fans feel something amiss with her being seen in a different house, and also crying in a selfie. Meanwhile, Stephanie Davison has broken up with Ryan, and could be planning to sue TLC. Yara and Jovi continue to bicker on social media, as 90 Day Fiancé fans remain confused about Brandon and Julia's future. However, it looks like fans may soon have their questions answered on what the 90 Day Fiancé season 8 cast is up to in Los Angeles.
While not a part of the season 8 cast, 90 Day Fiancé alum couple Tania Maduro and Syngin Colchester was recently spotted at LAX, proving they're still together. But while fans deduced that these TLC "soul-mates" were in Los Angeles to possibly film a Discovery+ spin-off, they started seeing this season's cast posting LA updates as well. While Rebecca discovered she was staying in the same hotel where Taylor Swift shot her famous "Delicate" music video, she also made her way to the infamous Cecil Hotel. Then there was Big Mike from Sequim, who posted a selfie with the Hollywood sign in the background. Andrew, although from Roseville, also flaunted his new hair in a Californian sunrise, while couple Yara and Jovi openly showed off sunny Los Angeles streets. Fans saw Julia posting about having internet issues and writing, "soon you will find out everything," with the picture of a plane engine. And as Instagram fan page 90DayCouple suggests, the season 8 cast likely assembled in Los Angeles for "a possible Tell-All."
A comment observes, "Yup, I heard they're all there," but a different fan noted that the previous 90 Day Fiancé Tell-All episodes were filmed in New York. However, a Reddit thread mentions that the Tell-All, which has been now re-branded as 90 Day Bares All for Discovery+. It has also been rumored that TLC "has a studio in LA."
That being said, it's not by mere reality TV coincidence that the 90 Day Fiancé season 8 cast happens to be in the same place at the same time, despite the COVID-19 situation. It's now only a matter of a few weeks before fans will see which of the stars had a fulfilling 90 day stay in America and who's scheduled to back their bags for home. Viewers surely shouldn't be surprised if the season 8 90 Day Bares All happens to be the most dramatic yet in the history of 90 Day Fiancé.
Source: 90DayCouple, Reddit