90 Day Fiancé: Ryan's Ex Stephanie Transforms Into Cinderella On IG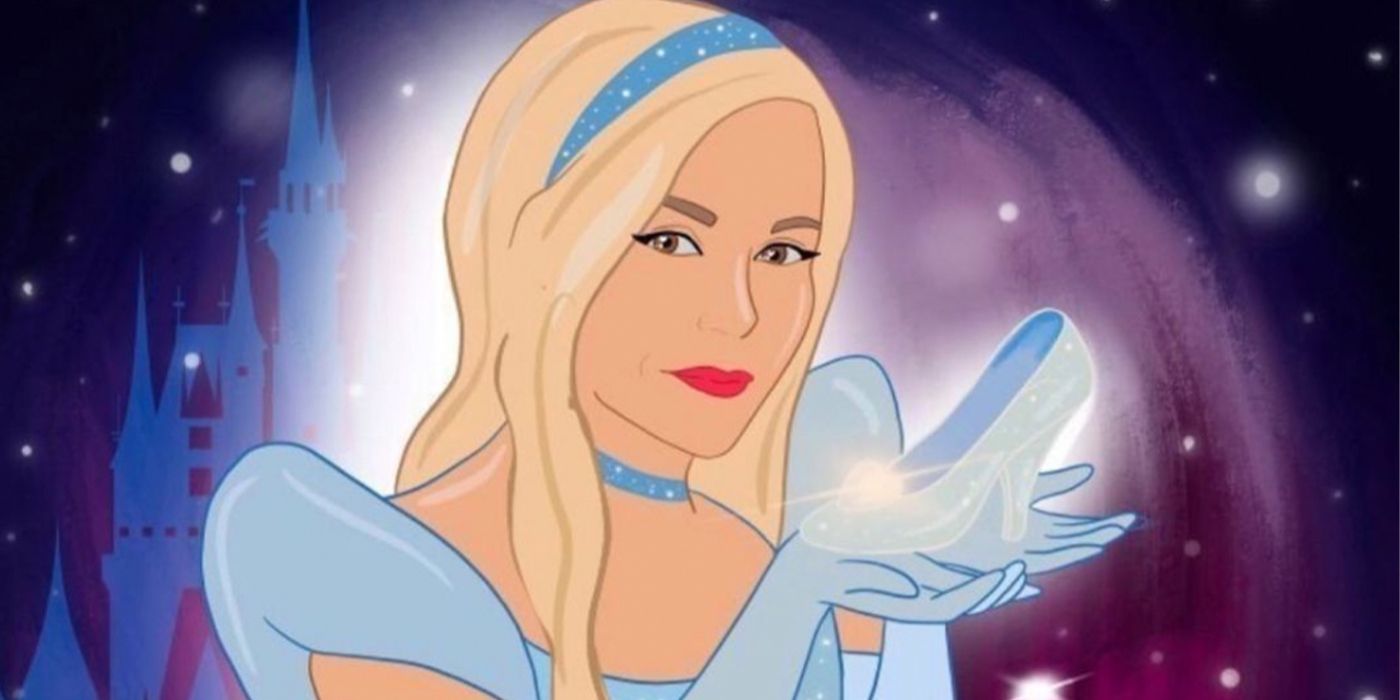 90 Day Fiancé's Stephanie Davison has transformed into Cinderella in her newest post on Instagram. One of the most controversial cast members on season 8 of 90 Day Fiancé is self-confessed sugar mama Stephanie Davison. While finally meeting her boyfriend Ryan Carr in Belize after ten months, Stephanie constantly complained about him not getting intimate with her. But the last episode saw Ryan and Stephanie finally end their relationship, with him walking away without an explanation leaving her screaming.
When fans first met 90 Day Fiancé star Stephanie on her first-ever episode, she thrilled everyone by announcing that she was 52. But then again, TLC viewers realized that she was also a businesswoman and owner of a medspa called Skin Envy, who also indulged in sermorelin shots and UV glasses to look young. No wonder the Grand Rapids' resident has dated two young Belizean men, Ryan and her cousin Harris, back-to-back. But soon enough, fans noticed apart from her forever young looks, it was also her splurging on expensive gifts on her boy toys that were earning Stephanie their affection. However, while 90 Day Fiancé star Stephanie may be having a hard time finding a prince who fits her role-reversal metaphorical glass slipper right, her Instagram profile tells a different fairy tale.
The digital painting shows Stephanie Davison on IG dressed in Cinderella's signature powder blue dress holding a glass slipper, with her fairy godmother casting a spell. Perhaps in the 90 Day Fiancé star's case, her godmother could be her friend and psychic Maria Shaw whose advice Stephanie follows to the T. In her caption, Stephanie thanked the artist and used hashtags such as "#belikedisney, #sugarbaby, and #goddess." And Stephanie's followers couldn't stop praising the 90 Day Fiancé celeb by calling her "beautiful."
While Ryan's exit from her life suggests that 90 Day Fiancé cougar Stephanie shall be now relying on Harris to be her boyfriend, spoilers say that off-screen, she's moved on from the infamous cousin as well. A new man called Quincy Carver allegedly is the prince who's stolen Stephanie's heart which shall, however, apparently take a season of 90 Day Fiancé: Happily Ever After? to reveal.
That being said, while other 90 Day Fiancé couples on season 8 are mostly married or expecting babies, Stephanie surely won't see success in finding her prince charming on the show. However, given how much of a successful boss woman that Stephanie is, one shouldn't be surprised to find more fans lining up to become her next boyfriend and step in 90 Day Fiancé star Ryan's beach slippers in no time.
90 Day Fiancé airs Sundays at 8pm EST on TLC.
Source: Stephanie Davison/Instagram