90 Day Fiance: Rose Vega Enjoys Pool Time With Dad & Fans Call It Creepy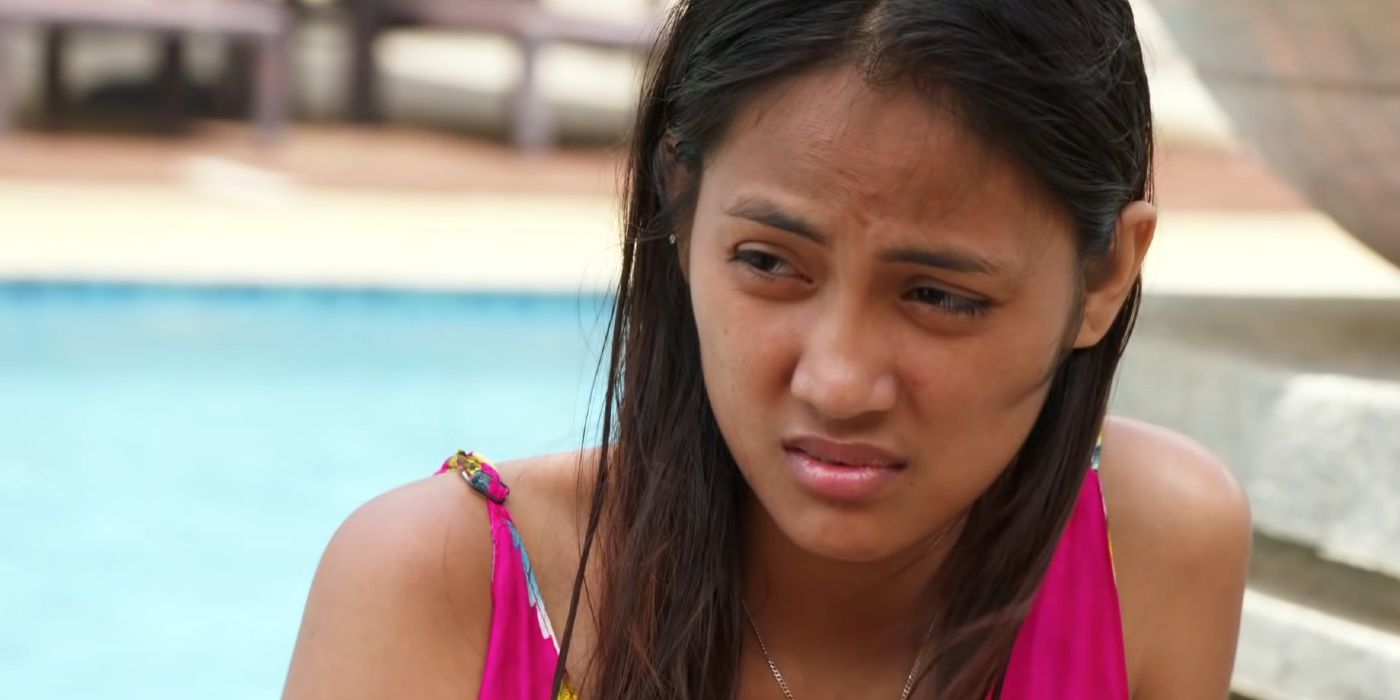 Rosemarie Vega from the 90 Day Fiance: Before The 90 Days recently enjoyed fun pool time with her father and posted a couple of pictures on her Instagram. The pair looked pretty happy while enjoying the warm sun and the clear water. Many fans were excited to see the father-daughter duo together after a long time. However, some found their pictures "creepy." Rose hardly receives any negative comments on her IG posts. Still, her recent pictures have become one of the rare instances.
The single mother Rose has achieved so many things in the last year. On 90 Day Fiance: Before The 90 Days, she was living in the back of her sister's store with her son, Prince. It was a single room, which had no windows or bathroom. At the moment, viewers saw Rose struggling financially. But she now has a two-floor house, which has separate bedrooms for her, Prince, and her father, Freddie. During the show, she told her fans that her father lives at a pig farm. Still, it was thoughtful for her to make room for him in her house.
The 25-year-old TLC star lost her mother two years ago, and she loves spending time with her father. She keeps on documenting their little adventures on social media. Earlier, she shared a YouTube video in which she visited Freddie on his pig farm and had a picnic together. Recently, she had another outing with him and enjoyed pool day. She posted four pictures and captioned, "The love between a dad and his daughter is unbreakable." Rose, who looks like a supermodel, is wearing a leopard print swim suit, and her father wore blue-colored underwear. Check out the picture Rose shared on her IG. Don't forget to see Freddie's sassy pose in the last photo.
Many 90 Day Fiance: Before The 90 Days fans liked the fun pictures, left lovely comments, and shared stories about their dads. However, some found these pictures creepy. A fan said, "Seriously this picture threw me off. I'm sure that's their relationship but it's creep." Another fan commented, "Im sorry these pictures kinda creepy." Somebody else agreed and said that the photos are cute yet "strange" because Rose is "nearly 30" and not 13 anymore.
But a fan said that these pictures could be off-putting to a non- Filipino who is unfamiliar with "Filipino culture." In the Philippines, it's normal for people to shower outside. Well, it could be true. Freddie asked Rose's then-boyfriend Ed Brown to bathe with him. That became one of the iconic scenes of the 90 Day Fiance: Before The 90 Days history. The duo took a bath from a water drum, and Ed dropped the soap nervously.
Source: Rose Vega