90 Day Fiancé: Rebecca's Zied Flaunts New Look & Gives Away Spoiler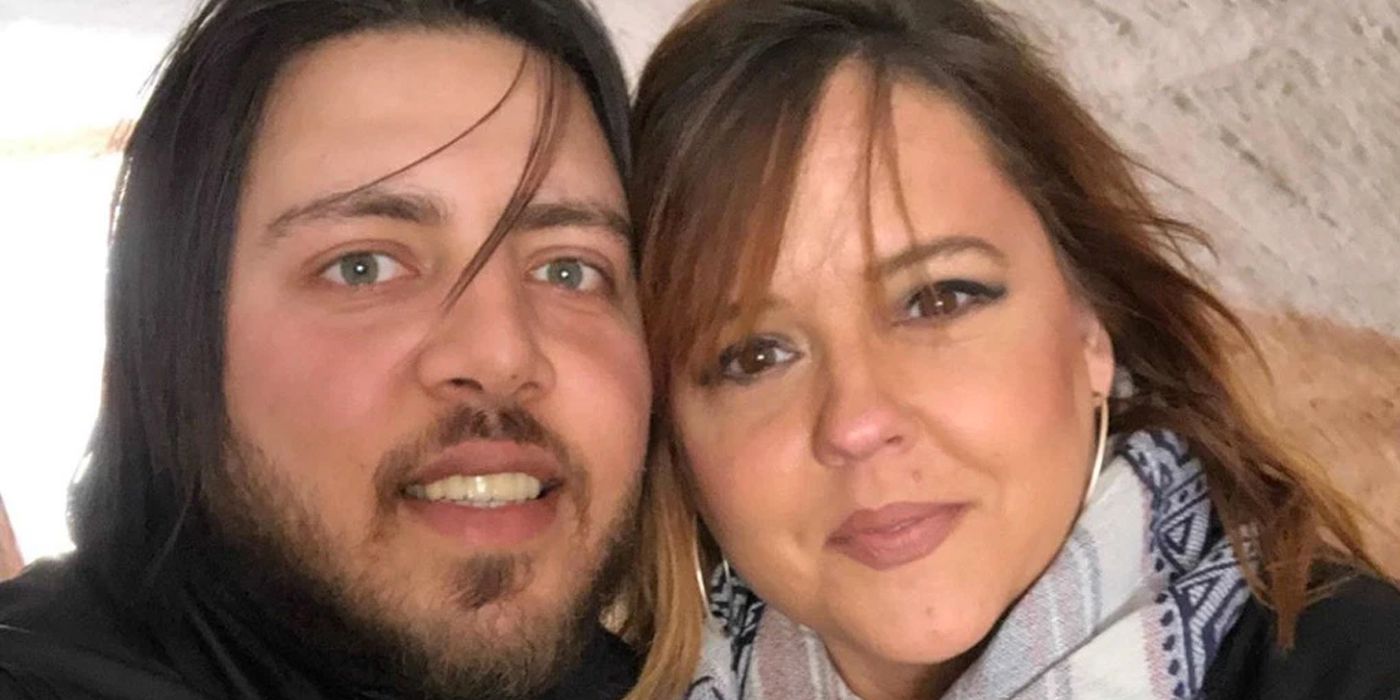 Many 90 Day Fiancé viewers are loving Zied Hakimi's new sexy look on his social media account. Rebecca Parrot's lover is receiving compliments like, "he's yummy" and "so mawch sexy." But, while flexing his new haircut on Instagram, he also gave away a spoiler about his love story.
TLC viewers first met Zied and Rebecca on 90 Day Fiancé: Before The 90 Days season 3. The couple first met through Facebook and soon fell in love. However, they had to overcome numerous challenges before finally getting engaged. The Georgia native Rebecca was still married to her third Moroccan husband when she first visited Zied in Tunisia. Her three failed marriages became the biggest red flag for Zied's family, especially for his sister, and they couldn't welcome her with open arms. At the same time, Rebecca found out that her 27-year-old lover didn't have any previous employment proof. Her friend-cum-private investigator is concerned that this new relationship would end up like Rebecca's last three marriages. Still, many 90 Day Fiancé viewers believe that the couple is genuinely in love. In a recent episode of 90 Day Fiancé, the Tunisian native said goodbye to his family and took a flight to the United States.
It now looks like he is leading an amazing life in Georgia with his fiancée Rebecca. Zied recently posted a picture on his Instagram and flaunted his brand new look, which many fans are finding super hot. Zied chopped his long hair short and now sporting a neat and sharp haircut. He's also looking much slimmer, and the overall glow on his face is just unmissable. Unlike Yara Zaya, Julia Trubkina, and the Ukrainian beauty Natalie Mordovtseva, Zied appears to really love the new country. He posted the photo with a funny caption, "I cute my hair again "cut" lol."
Many admired his new hair and wrote, "It looks better short," "Ah zied haircut i loveeee sooo muchhh," and "someone is eating good." And there so many fire emojis in the comment section. But Zeid's glow up couldn't overshadow the wedding band he is wearing in the picture.
Some eagle-eyed fans did notice that and asked, "So, I noticed a wedding band on your left hand! When did you guys get married?" and "I see a ring…did u guys get married?" Well, it looks like this TLC couple may have tied the knot because the 90 Day Fiancé star Zied's Instagram display picture is with Rebecca. He also uses the American flag emoji in most of his IG posts.
Source: Zied Hakimi