90 Day Fiancé: Rebecca's New Art Reminds Fans of Silence of the Lambs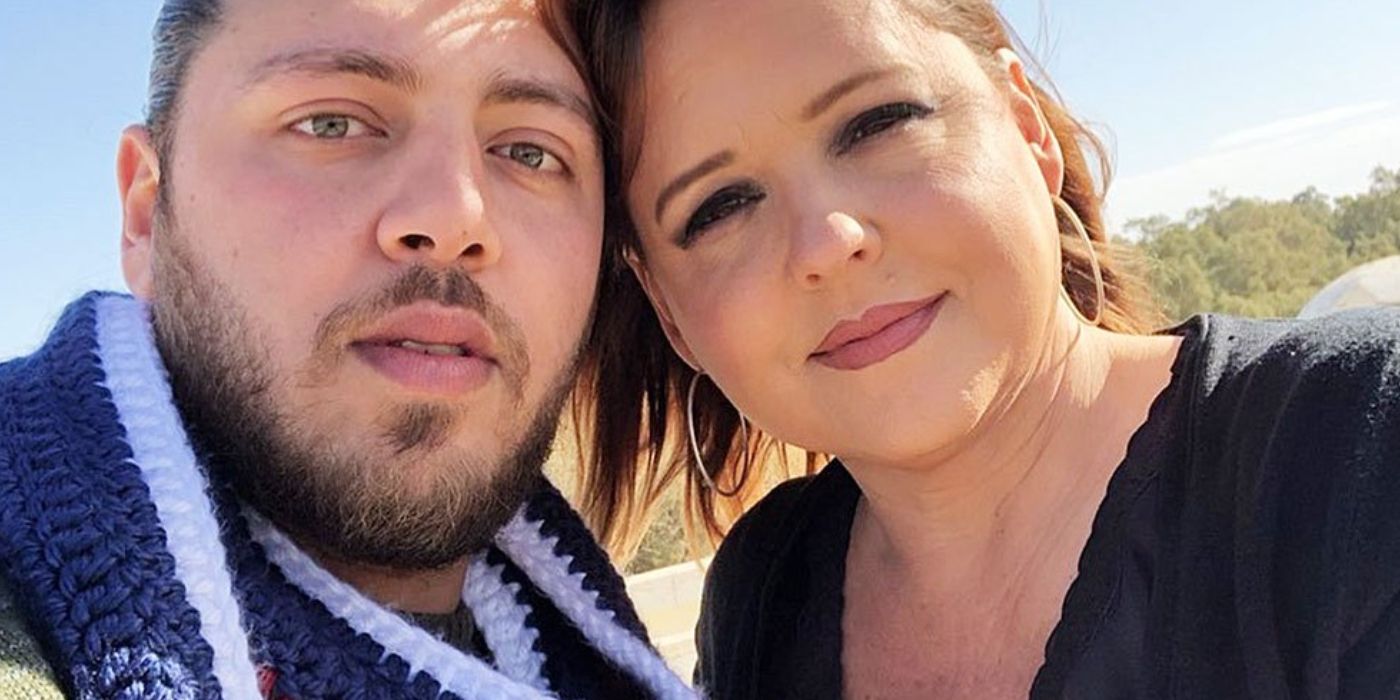 Rebecca Parrott has faced a lot of obstacles during her journey to find love on 90 Day Fiancé, and fans have loved keeping up with her every step of the way. Rebecca has shown a great sense of humor in the past, laughing along with her fans at some of the crazy things she has done on the TLC show. Now, she has shocked fans on Instagram once again when she showed off her new artwork that has many followers commenting about its similarities to something out of The Silence of the Lambs.
Rebecca Parrott gained popularity during 90 Day Fiancé: Before the 90 Days and now on season 8 of 90 Day Fiancé. During her time on Before the 90 Days, Rebecca traveled to Tunisia, where she had to try to win over Zied Hakimi's family, explaining that she was two decades older than him and had been married multiple times already. In 90 Day Fiancé, Zied was finally approved to come to the U.S., and he has been adjusting to his new life with his fiancé since then.
Rebecca is very active on her Instagram, posting many memes about her and Zied that fans have created. She recently posted a photo of her two new custom art pieces from a local southern artist that she fell in love with. While they seemed to be just her style, fans were left divided over whether the two pieces were unique or plain creepy. The top painting, a moth with a skull and the bottom, a bright blue beetle, left fans thinking about the 1991 horror film, The Silence of the Lambs.
Fans were not shy to comment their thoughts on her new art. One fan hilariously commented "Hello Clarice," referencing to the protagonist from the movie, FBI agent-in-training, Clarice Starling. Other users commented that it gave them "Silence of the Lamb vibes."  The moth picture is reminiscent of the now-famous movie poster of a person with an ominous looking moth over their mouth. The moth has a distinct skull shape on its back, much like the art Rebecca posted.
Fans have been very vocal about their opinions on everything Rebecca has posted, whether it relates to her relationship with Zied on 90 Day Fiancé or her interior design choices. Fans have jokingly asked if Zied even has a couch or somewhere to sit in her apartment, since it looked very bare-bones when he first arrived. They are happy to see the pair are adjusting to their new lives together and her followers have seen how Rebecca and Zied have settled into the home, making it their own.
90 Day Fiancé season 8 airs Mondays at 8pm ET on TLC.
Source: Rebecca's Instagram