90 Day Fiancé: Rebecca Parrott Looks Half Her Age In Space Buns Hairstyle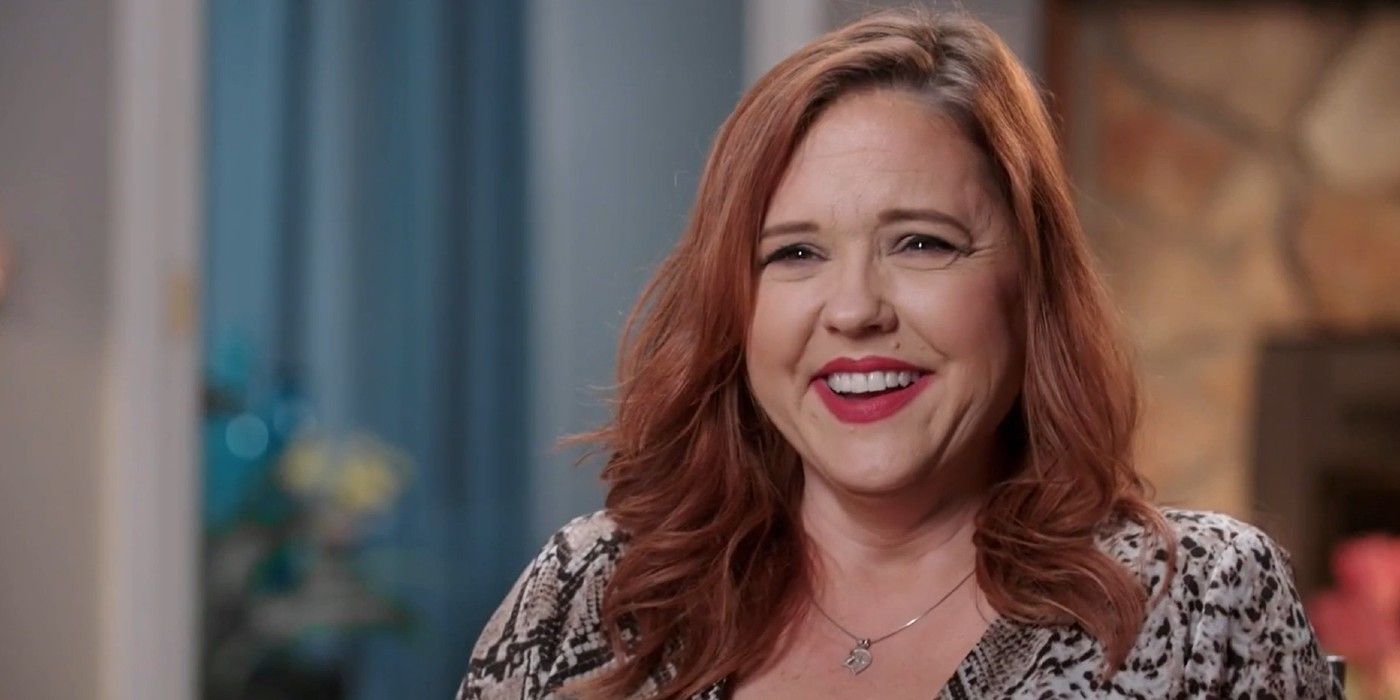 The 90 Day Fiancé season 8 star Rebecca Parrott recently posted an advertisement on her Instagram. However, many fans were interested in her new look, especially her space buns hairstyle. The 50-year-old beauty looked half her age in the picture. It looks like the cosmetic procedures she got in the past few months are finally kicking in. Many 90 Day Fiancé viewers know she is in a relationship with Zied Hakimi, who is more than 20 years younger than her.
At the beginning of her relationship, she used to apply multiple filters on her pictures to look younger. Luckily, her partner didn't mind that and still called her "perfect." But it seems like Rebecca still feels insecure at times. Lately, the 90 Day Fiancé celeb has been trying various cosmetic methods to look younger than her age. In January, she had a weight loss procedure, which included laser liposuction, tummy tuck, and body contouring. Her surgeries' target areas were hips, upper and lower abdomen, waist, and bra rolls. Just before turning 50, she had a minor procedure on her lips to make them fuller and symmetrical.
Rebecca is definitely an ageless beauty because she still has the magical power to like a woman in her early 30s. She recently posted a stunning picture on her Instagram while promoting an ad campaign. She is giving away an iPhone or $1,000 to her IG followers, who would follow certain accounts. She was wearing an orange-colored full sleeves T-shirt with minimal makeup. The fluorescent color is helping Rebecca look younger. She styled her hair in space buns, which also gave away a youthful vibe in the picture. Check out the picture Rebecca posted on her IG:
Many 90 Day Fiancé fans called this ad campaign a "scam." But some were definitely impressed by Rebecca's chic look. They commented things like, "You are looking fabulous!!!" "Your makeup looks great😃," "babe!!you're getting younger everyday!" and "Your hair looks so cute like that!" However, some couldn't help but notice the empty background. A few fans assumed that it is Rebecca's house, and she still did not have any furniture. They asked her to make Zied more comfortable in the United States and buy some comfortable furniture.
Well, Zied's Instagram feed suggests that he is enjoying his time in a foreign country. He has probably earned the work permit and has started working. The Tunisian native recently posted a handsome selfie with a new hairstyle. Intentionally or unintentionally, he also gave away a spoiler about his storyline. Some fans spotted him wearing a wedding band on his ring finger. So Rebecca and Zied may be already married. Some 90 Day Fiancé rumors also hint that Yara Zaya and Jovi Dufren tied the knot in February 2020 in Las Vegas.
Source: Rebecca Parrott