90 Day Fiancé News: What Happened To Season 8 Cast This Week (Feb. 15)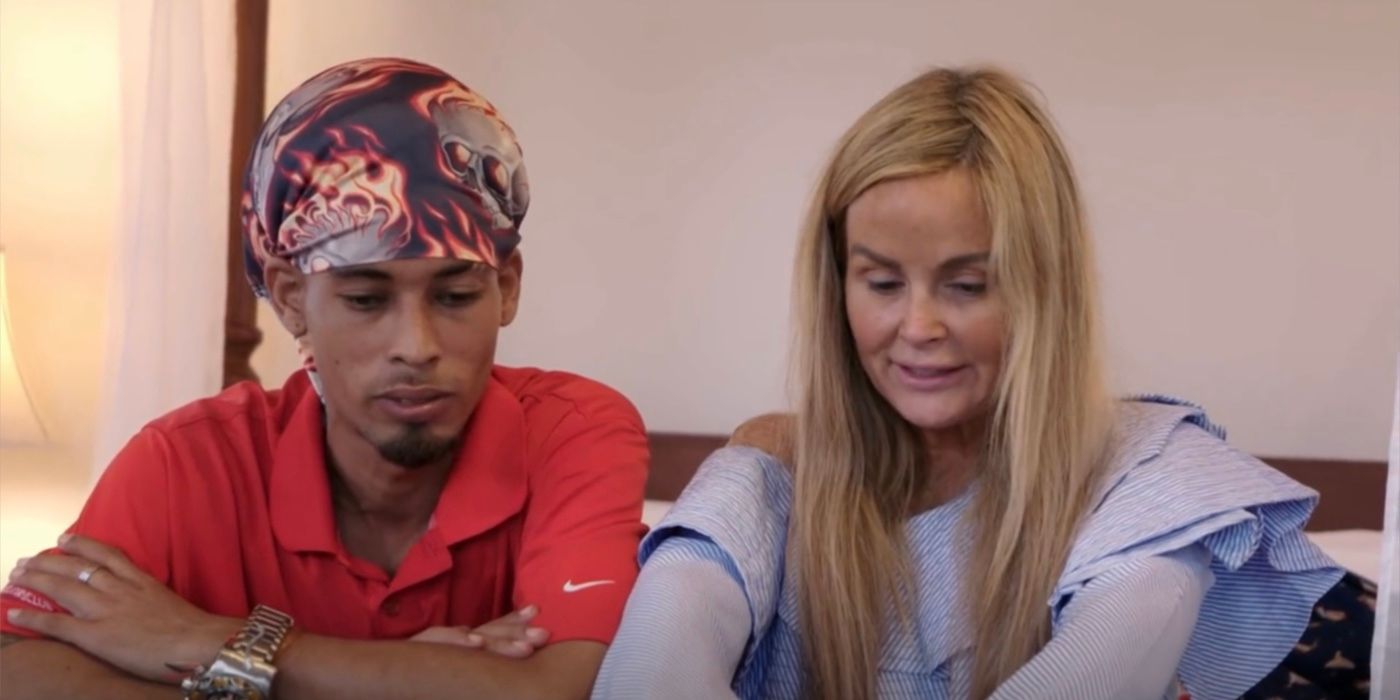 Last week, 90 Day Fiancé season 8 returned after a two-week break to reality TV screens with more drama and even more shocking moments. With Natalie Mordovtseva on the verge of breaking up with Mike Youngquist, Rebecca Parrott and Zied Hakimi felt the age gap's gaping holes, and alongside Yara Zaya had a showdown of sorts with Jovi Dufren's parents. Ryan Carr dumped Stephanie Davison in Belize. Tarik Myers and Hazel Cagalitan shared some unseen tender moments. But what has the 90 Day Fiancé cast been up to off-screen, especially with Brandon Gibbs and Julia Trubkina possibly getting baby news in episode 11? Here's a look at the TLC stars' IG antics and more.
The couple that perhaps created the most noise on "The Devils Work" was Mike and Natalie. Fans watching 90 Day Fiancé were shocked to see Mike admit he didn't love Natalie during therapy, of all places. As Mike became the "no more Mr. Nice Guy" he took a break from his IG after celebrating Super Bowl LV with Uncle Beau, for obvious reasons. Meanwhile, Natalie surprised 90 Day Fiancé viewers by showing up in a kitchen that looked nothing like Mike's and startled them by cooking salmon and sushi despite her vegetarianism on her YouTube channel. Last heard, Natalie was also getting dragged for cultural appropriation as she made sushi wearing a Chinese-inspired outfit.
With Zied trying to adjust to life in America with ladylove and 90 Day Fiancé icon Rebecca, he's also severely homesick at the same time. But when Rebecca's daughter Tiffany took them out for dinner with her young friends, not only did her mother feel out of place, but she also scoffed at her fiancé "flirting" with a "young, hot girl" Hannah. But the cracks didn't show between Rebecca and Zied on IG as he wished his ladylove a happy birthday on February 13 and she did a throwback of her first trip to Tunisia.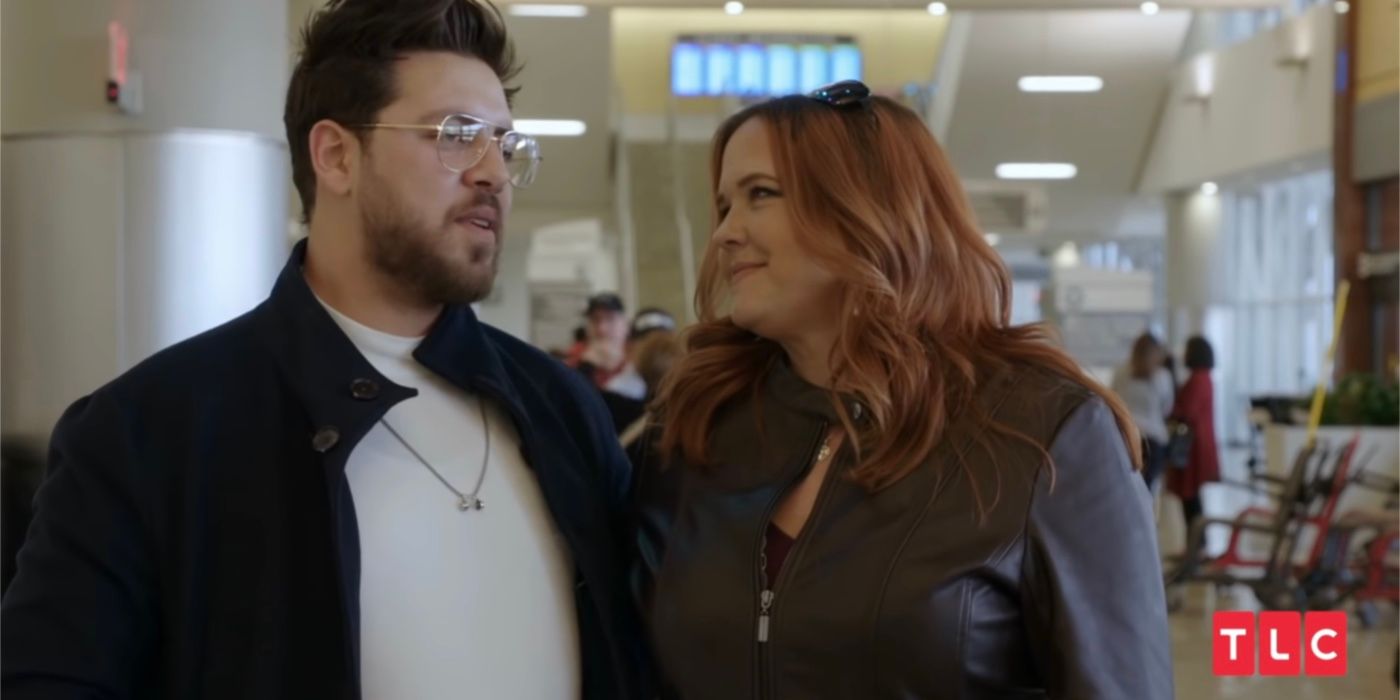 It was right after Hazel landed in America on her K-1 visa that the coronavirus pandemic hit the world. With everything under lockdown, young mother Hazel struggled after knowing that her son Harry in the Philippines wasn't doing well. While it's not known if Harry managed to come and stay with his step-sister Ari in the US, Tarik seems to be having a panic situation in real life as he's apparently filed for bankruptcy. While the supposed court papers seem to confirm he's married, 90 Day Fiancé star Hazel has announced that she'll be soon launching her own line of lipsticks.
The last episode saw Andrew return to California after spending two "stressful" weeks on his scenic Mexico vacation. While Amira appears to be busy flying to Serbia as a plan B to enter America, on Instagram, the French-Egyptian 90 Day Fiancé star sizzled in a sultry red dress on Valentine's day. Meanwhile, the daycare shocked fans by revealing that he and Amira have stayed together in the US for nine months, and Andrew also gave his lustrous princely hair a makeover by getting shiny new highlights.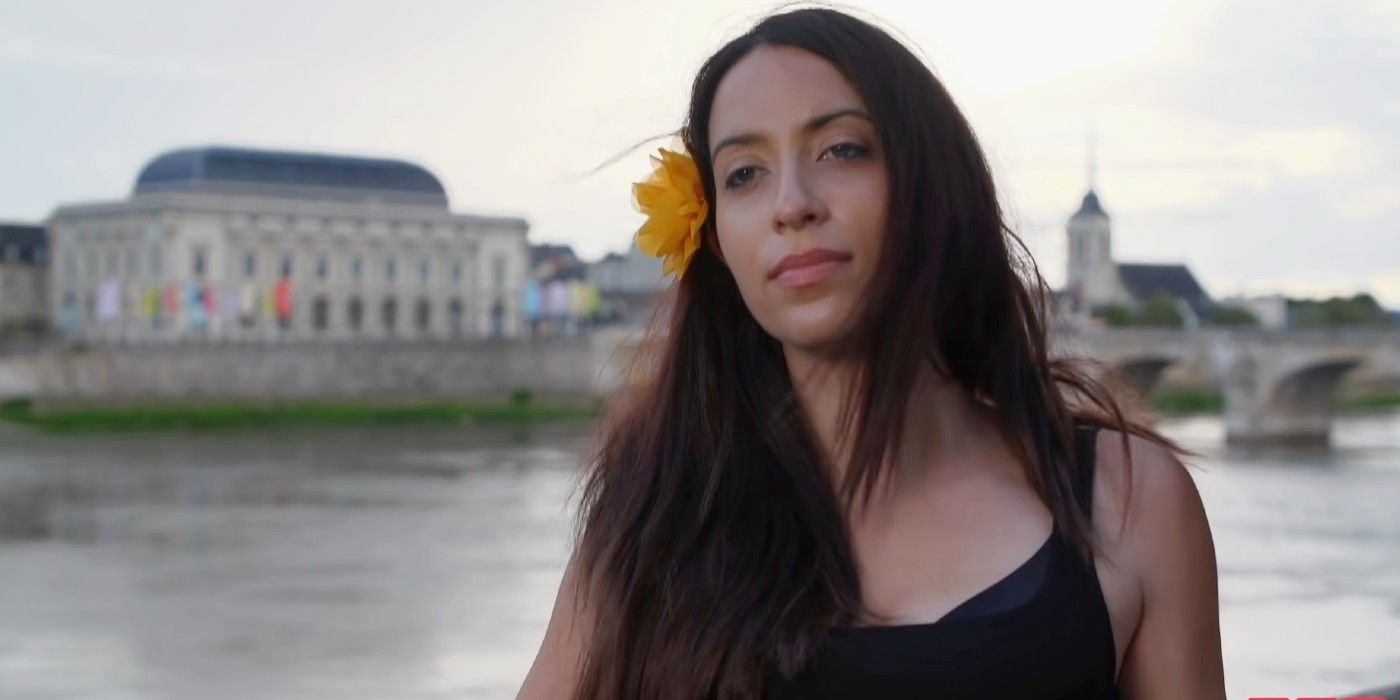 Coming to Jovi and Yara's disruptive love-story on 90 Day Fiancé, fans now know it ends well after spotting the couple with their baby daughter for the first time in Miami. After having married in Las Vegas on 14 February 2020, Jovi and Yara certainly had a happy Valentine's Day. Furthermore, Yara shocked her fans by debuting a new brown-purple, albeit temporary, hair color on IG, and Jovi did what he does best – posted yet another photo of himself with a cocktail.
While Ryan and Stephanie started off their 90 Day Fiancé episode hula hooping in Belize, a romantic dinner at the end of It turned into a shouting match. On not getting intimacy from 90 Day Fiancé boyfriend Ryan, Stephanie reminded him of psychic Maria's prediction as he later bolted out of her hotel room and the Skin Envy owner called his cousin Harris. Over on social media, Stephanie was seen feeding her 19-year-old cat Cooper key lime yogurt and having champagne with an unknown group of friends. And alongside, Ryan posted solo pictures of him from the beach, happily living the island life, single.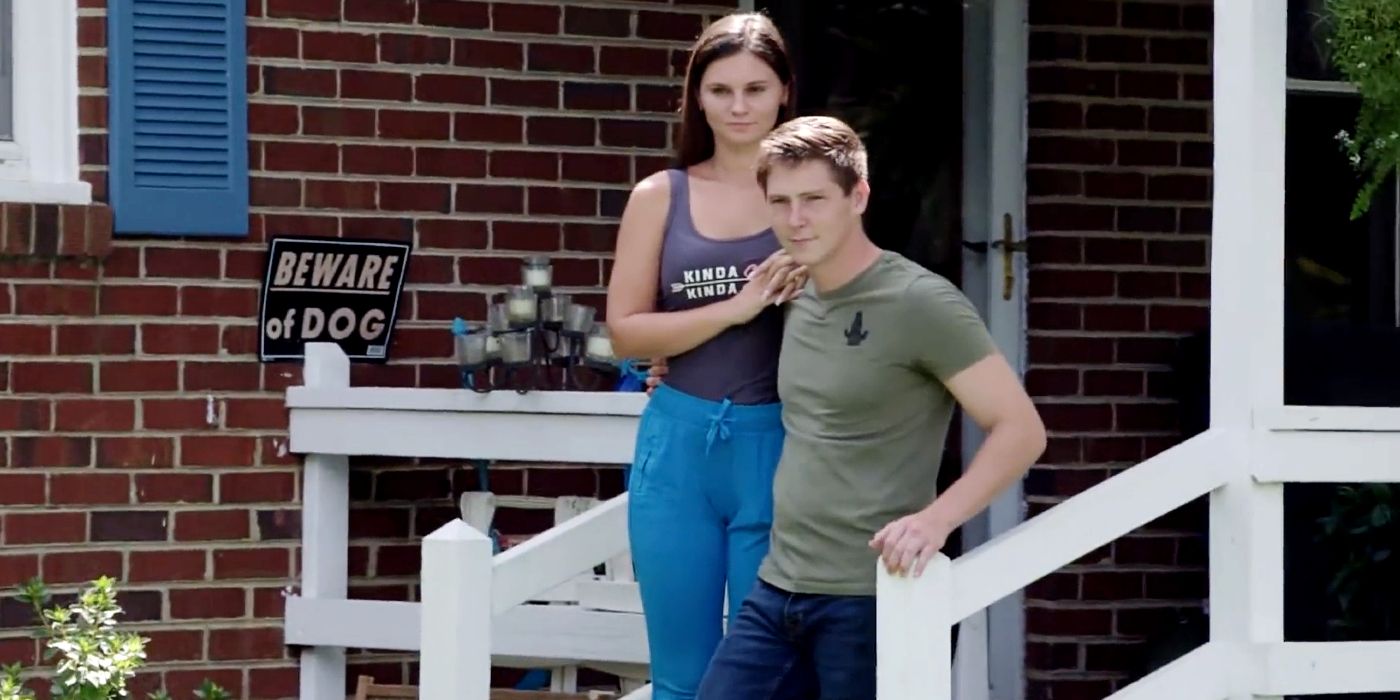 A baby might be on the way for another 90 Day Fiancé couple, Brandon and Julia. Brandon teased the baby rumors by announcing he'll be back for episode 11 with a baby emoji and later posted a cute hotel-room selfie with Julia. As fans suspected that Brandon and she have moved out from his parent's farm, Julia uploaded a picture with her new car – a Jaguar convertible – and shared the story of how her "son" Simba came into her life.
90 Day Fiancé airs Sundays at 8pm EST on TLC.