90 Day Fiancé: Natalie's 'Gross' Hair Eating Pic Surfaces, Fans React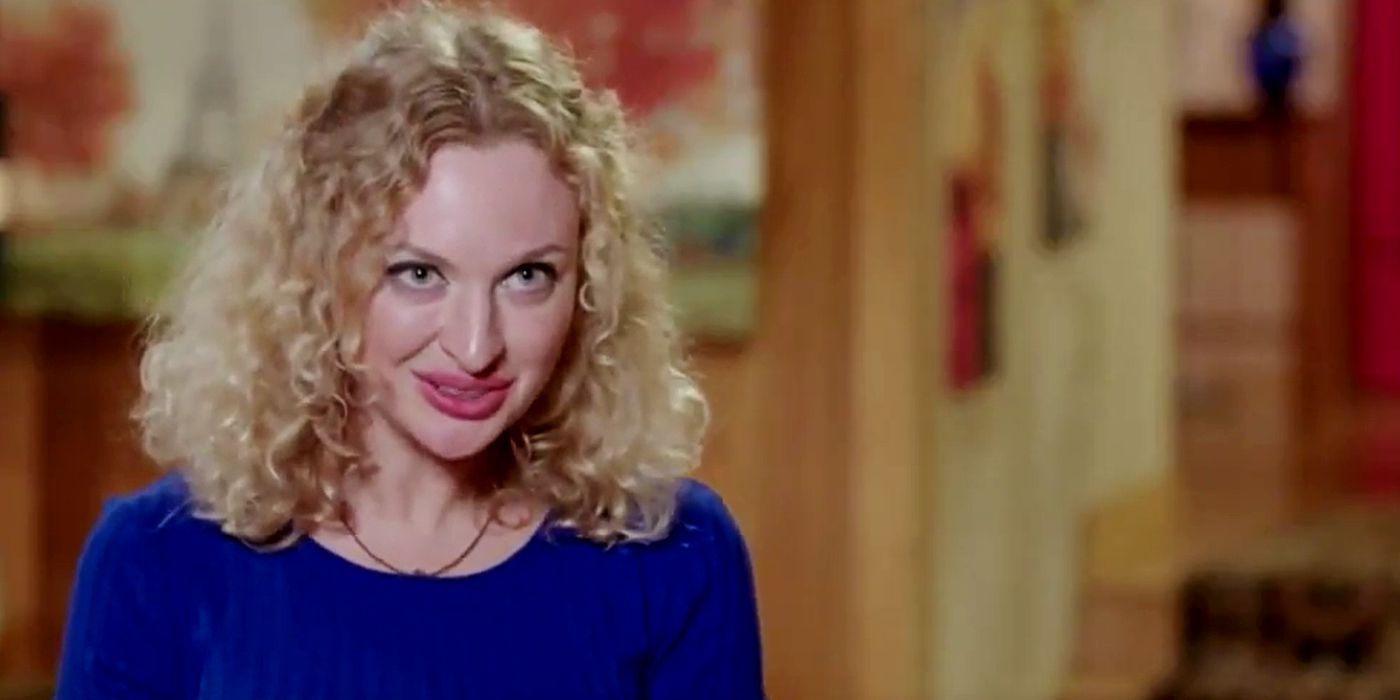 Natalie Mordovtseva from 90 Day Fiancé recently posted a cooking tutorial on her YouTube channel. While many fans liked the recipe, others felt disgusted when Natalie ate the sushi along with her hair. The Ukrainian beauty is already quite popular for her strange and mysterious behavior. During the show, she was seen hugging and smelling a tree. Even her fiancé Mike Youngquist is having trouble understanding his future wife. The couple is halfway through the 90 days, but they still don't have any wedding venue, wedding dress, or other necessary arrangements.
This 90 Day Fiancé couple recently went to the therapy session and tried to communicate with each other. It didn't prove helpful as Mike ended up admitting that he doesn't love his fiancée anymore. It was heartbreaking for Natalie to hear those words. But they are still planning to be together. In the upcoming episode, Mike would lose his cool and call Natalie's beauty "ugly." She was then seen crying on camera while leaving Mike's house and calling him a "monster." It appears that the couple may not last. Still, some 90 Day Fiancé rumors suggest that they are already married and have a daughter together.
Some tittle-tattle also hints that Mike has sold his house, and now they are settled in a new home. That's where Natalie filmed her latest YouTube video. She showed off her culinary skills in a 12-minute long video. She cooked sushi even though she claimed to be a vegetarian on the show. Many 90 Day Fiancé fans criticized Natalie for being untrue. But the most bizarre thing happened towards the end of the video when the 35-year-old former model ate the sushi, and her golden locks got into her mouth. Here's a screenshot captured by 90 Day Fiancé fan page, Lakeju 69:
The size of the sushi was way too big, and probably that's why Natalie couldn't eat it properly. Obviously, her fans didn't like the sight of her hair going into her mouth. A fan said, "Oh yeah she's high class alright," "Wow disgusting," and "Ugh yes! Slow down there girl, pull the hair back first." Others suggested she always tie her hair while cooking or eating food. Well, it doesn't look like she took the feedback as she has recently posted another video in which she is making Italian pasta with her loose hair.
But, one thing is clear: Natalie isn't a vegetarian anymore. While living with Mike, she probably gave up her healthy lifestyle. Some fans have also noticed in her no-makeup picture that she looks healthier than before, and her face looks rounder. In the coming time, it is possible that the 90 Day Fiancé star Natalie would also start drinking to accompany her man.
Source: Lakeju 69, Natalie Mordovtseva/YouTube