90 Day Fiancé: Natalie Spotted On Ukrainian True Crime TV Show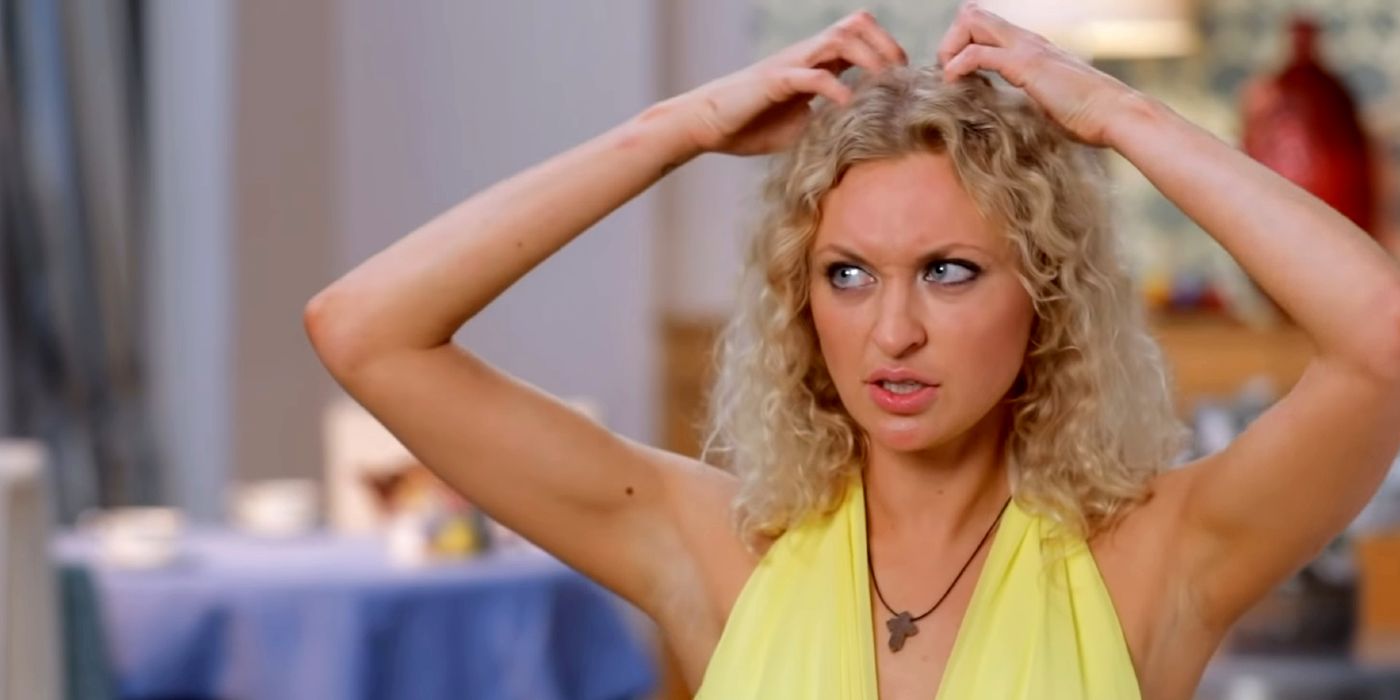 A 90 Day Fiancé fan has recently posted a video of Natalie Mordovtseva acting in a Ukrainian True Crime TV Show called "Evidence." Mike Youngquist's fiancée calls herself a model and a journalist, and many fans were surprised to see that she is also an actress. The clip is over two minutes and shows that Natalie is pretty good at acting. She is playing the role of a school teacher, and many 90 Day Fiancé viewers are impressed by her acting skills. They are now wondering why she didn't pursue a career in acting.
Natalie and Mike are one of the most troublesome couples of 90 Day Fiancé season 8. Many fans agree that the couple shouldn't be together because they have polar opposite lifestyles. However, some reports suggest that this TLC couple got married in March 2020. But another theory hints that they didn't tie the knot and probably spread the marriage rumors to keep their storyline interesting. It's possible that Mike and Natalie applied for a marriage license but never had the wedding ceremony and never used the license.
It is also plausible that the duo is faking fights because Natalie is too good to be stuck on a cold farm. A Reddit user just posted a video of her from a Ukrainian True Crime TV Show. The Redditor wrote, "Natalie on Ukrainian TV." It is a short scene in which Natalie is playing the role of a school teacher. She is talking with a man, and quickly, the conversation gets heated up. The former Ukrainian model looks pretty good on screen, and it seems like she is an experienced artist. She is able to show emotions and also modulate her dialogue delivery accordingly. Check out the video below:
Some said that this video is much better than Natalie's "horrible" cooking videos and hair-eating incidents. One Redditor wrote, "Wow, her acting here is leagues better than her horrible cooking demos." Many 90 Day Fiancé fans are impressed with Natalie's skills. They commented things like, "I want to see the whole thing now. Seems good," "Lowkey she could probably do this for a living," and "OMG..why did she settle for MIKE?" 
Perhaps the 35-year-old reality TV star should try to do more fictional stories instead of non-fiction projects. In the video, she didn't appear camera shy and flawlessly played her part even in an intense situation. She could improve her English speaking skills, just like former TLC star Jihoon Lee, and begin working for American production houses. Judging by this short clip, it looks like it won't be difficult for the 90 Day Fiancé star Natalie to land a role.
Source: Reddit