90 Day Fiance: Molly Hopkins Shows Confidence With New Cop BF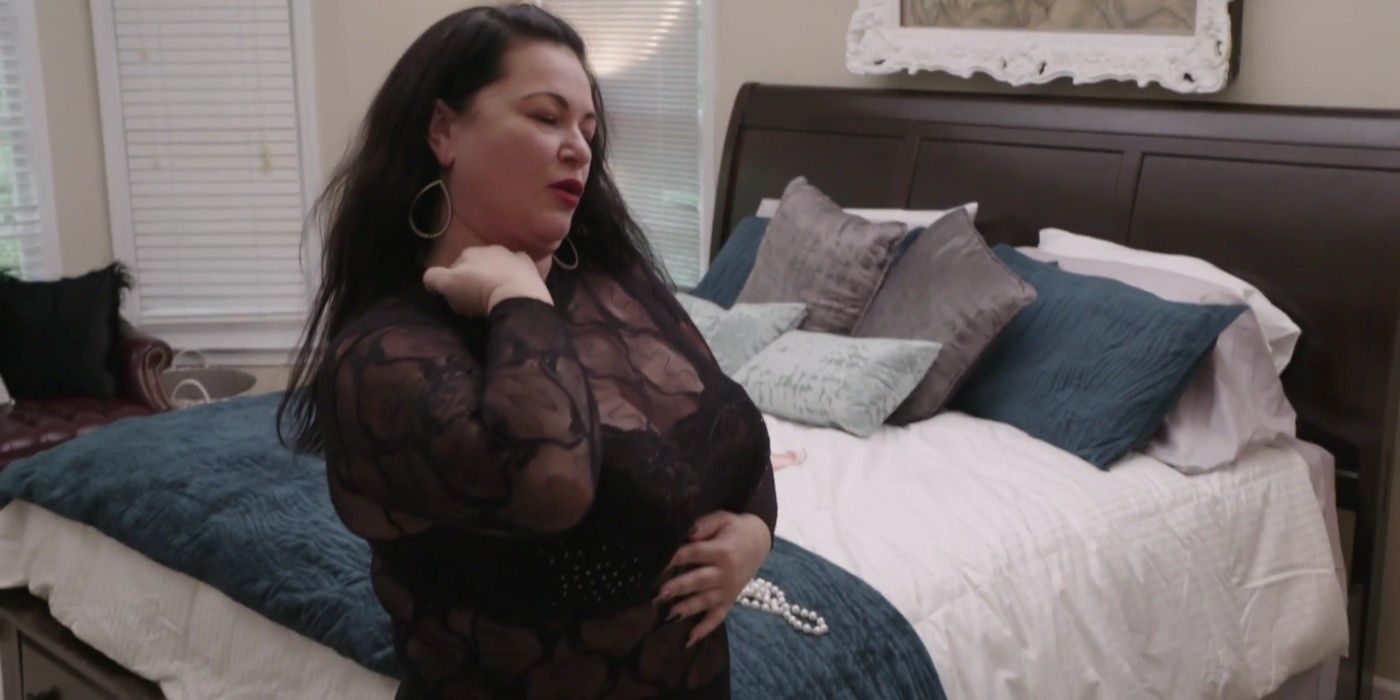 The former 90 Day Fiance star Molly Hopkins is beaming with confidence on 90 Day: The Single Life while dating a police officer. It's a new spin-off show featured on Discovery+. Now, she has shown off a different side of herself while trying role-playing with her new man. Along with Molly, fans get to see newly single-and-ready-to-mingle stars, including Big Ed, Brittany Banks, Danielle Jbali, and Colt Johnson. The new show gives the reality TV stars the opportunity to share some NSFW details. So, Molly and her new man shared something personal.
Molly's family members were never convinced of her decision to marry her now ex-husband Luis Mendez. Still, she married him within the 90-day visa period. After facing six troublesome months with her new husband, Molly filed for divorce in January 2018. Luis got married to another woman after five months. Molly began focusing on her clothing business, which appears to be thriving even amid the virus outbreak. She is now featured on 90 Day: The Single Life and already has a decent man in her life named Kelly. This time, the 45-year-old is taking things up a notch and talking naughty with her new boyfriend.
Soap Dirt reports that the couple was recently shown video chatting while Molly was in her bedroom, wearing a robe. They begin role-playing, and Molly removes the robe to reveal her see-through lace romper. She had a few pearls stuck on her romper. She then asked her boyfriend, who is a cop, to bring his handcuffs as she would be playing the role of a "cat burglar." The newly confident Molly pulled the pearls out of her top and asked her man to arrest her. Kelly then said that he was going to frisk her. Check out the couple's picture posted by lakeju69 on IG.
The Georgia native said she is trying to "heat it up" to make things more interesting. She feels more empowered and stronger than ever before. While talking about her new man, she said that he works in Brooklyn as a police officer. The couple met through social media once Molly was ready for a relationship and put herself "back out there." She gets several "smooth talk" messages and photos. But, Kelly stood out because he complimented her. He is four years younger than Molly and pretty excited to meet her.
While dirty talking, Kelly said that he is going to get handcuffs and read Molly her rights. She asked if she is supposed to remain silent. Kelly said "no," with a surprised look on his face and the couple erupted with laughter. A few reality TV stars and many fans think that Kelly looks pretty similar to Molly's ex-husband. A 90 Day Fiance fan said, "She definitely has a type." Well, he does look like Luis. But, let's hope that the outcome will be different this time.