90 Day Fiancé: Mike & Natalie's Marriage Certificate Surfaces Online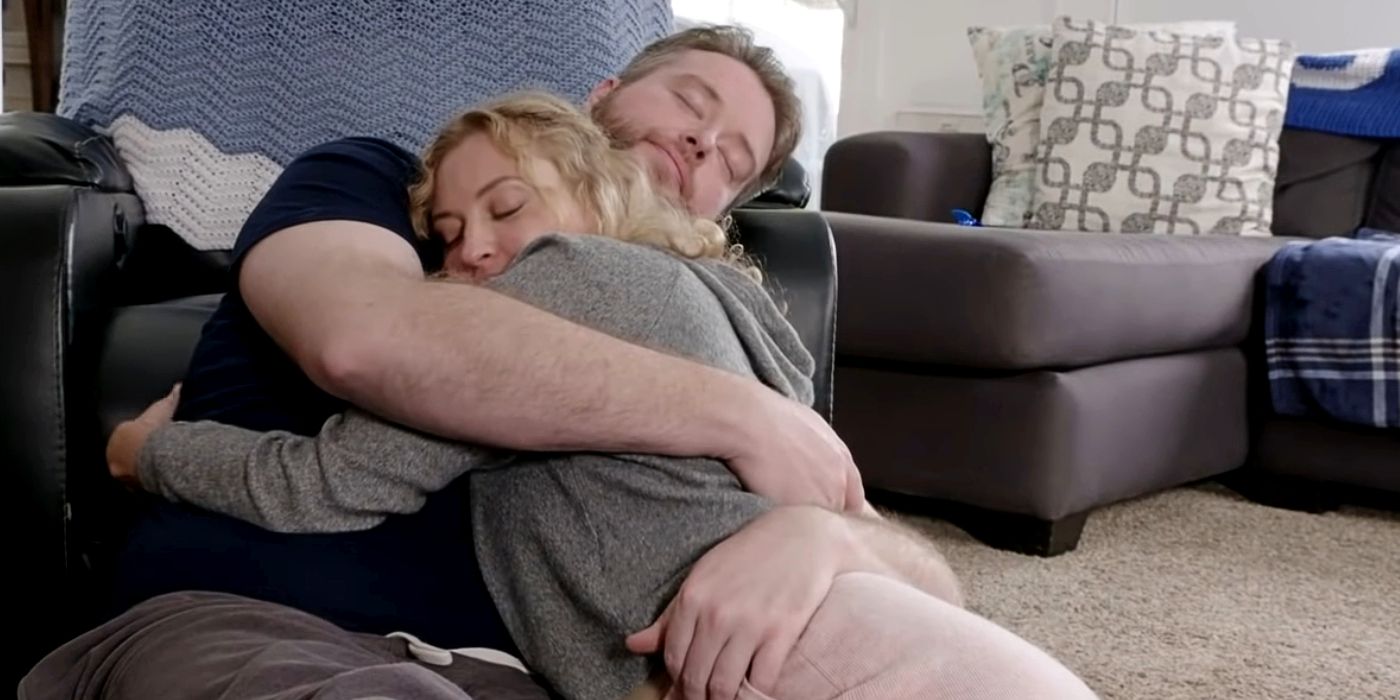 It looks like the most troublesome couple of 90 Day Fiancé season 8, Natalie Mordovtseva and Mike Youngquist, got married towards the end of the season. Their marriage certificate recently surfaced, and it revealed the date of their wedding. Previously, some 90 Day Fiancé fans had theories that the couple didn't get married and faked the marriage rumors to make their storyline interesting. However, this copy of the certificate leaves no doubt that they did tie the knot.
Mike and Natalie are going through some major problems in their relationship because they don't agree on several things. For example, Natalie has a problem with Mike's drinking and eating habits. She is also struggling with trust issues and is unable to move forward because Mike isn't putting any effort into making her feel secure. During a therapy session for the couple, he clearly mentioned that he isn't in love with her anymore. It enraged the former Ukrainian model, and she said terrible things to hurt Mike, who ended up calling her "ugly."
After talking to her Ukrainian friend, 90 Day Fiance star Natalie is trying to move forward. She has promised Mike that she will not remind him of what happened in the past. The couple got their marriage license on March 17, 2020, in Clallam County, Washington, and it was valid until May 19, 2020. It looks like Natalie and Mike worked on their communication problems and decided to take the plunge. Their marriage certificate recently surfaced online, which shows that they got married on April 15, 2020. See below a picture of the couple's marriage certificate shared by @90daycouple on Instagram.
The marriage certificate shows that 90 Day Fiance star Mike's name spelled as Mike Allen Youngquist JR, and Natalie's name is spelled as Nataliia Podiakova Mordovtseva. Natalie, who recently posted a crying selfie, mentioned that her last wedding happened around March 22, and it was unsuccessful. This time, she wanted to tie the knot towards the beginning of the month. So, the couple decided to get married on April 3, 2020. However, it looks like there was some change in the original plan. Mike and Natalie got married in the middle of the month.
While Mike and Natalie might be pretty happy with their decision, many 90 Day Fiancé viewers are shocked. Some other theories suggest that Natalie might've gotten pregnant while filming the show. So, the duo was somewhat compelled to tie the knot. Well, in the recent episode of 90 Day Fiancé, Natalie did look a little heavier than before. So, this theory could be true!
Source: @90daycouple