90 Day Fiance: Michael & Angela Deem Engage in Dance Battle on TikTok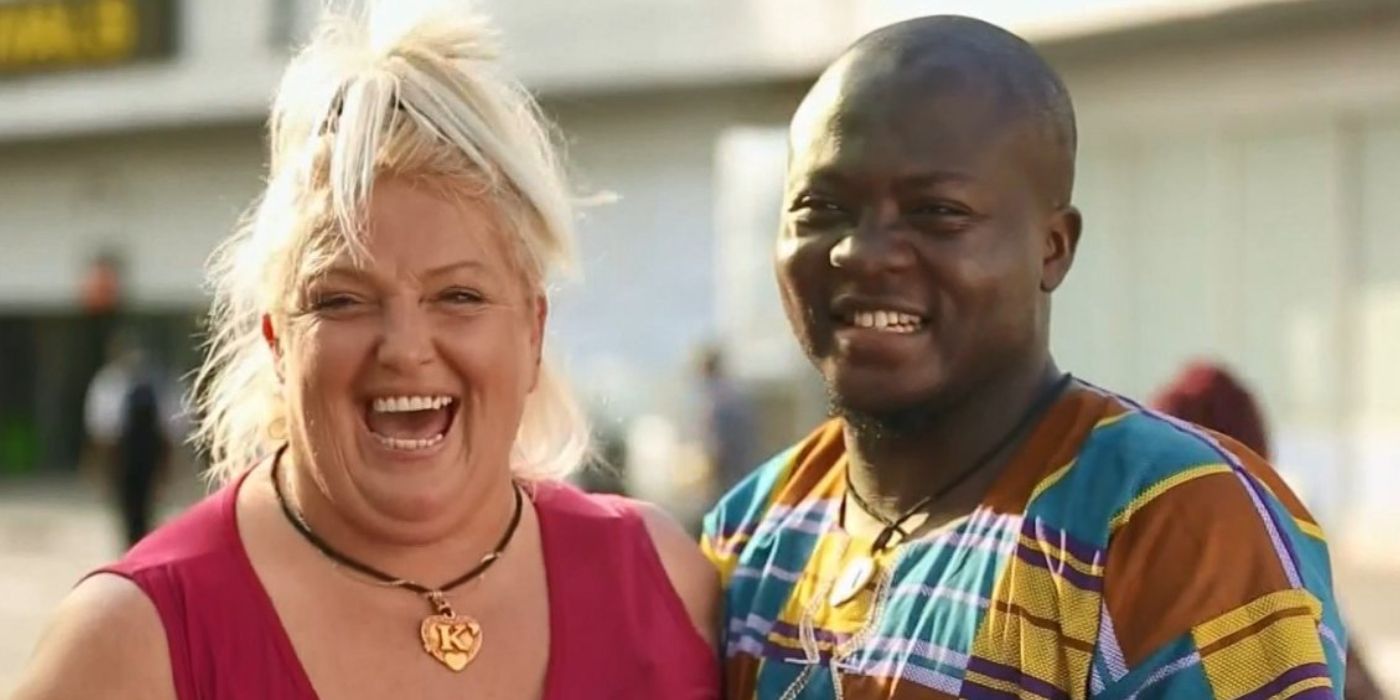 As Angela Deem from 90 Day Fiancé continues to shrink with her stunning weight loss, fans have also been wondering if husband Michael Ilesami approves. During the 90 Day Fiancé: Happily Ever After? Tell-All, Michael was totally against Angela doing her risky surgery. But with Michael still stuck in Nigeria, Angela seems to have gone ahead and lost oodles of weight already. But how does Michael react to seeing skinny wife Angela look half her age? Well, Michael has apparently been keeping himself busy by challenging Angela to dance battles online.
Although Michael and Angela married in a sweet Nigerian ceremony on season 5 of 90 Day Fiancé: Happily Ever After? season 5, their journey which started in 2018 saw tons of hurdles. While meeting Michael online made Angela worry over being scammed, it was him getting a K-1 visa that later troubled the couple. Soon after, Angela took it upon herself to marry her 90 Day Fiancé love and get him to America as a spouse, even though their relationship was marred with cheating allegations, pregnancy issues, and even a cancer scare. Still, Angela and Michael did surprise fans by revealing they were living a happy, long-distant married life as both wished for a speedier visa process. But it looks like since his wife Angie got a weight loss makeover, Michael is at his happiest best, with perhaps distance making his heart grow fonder.
It was in January that Angela posted about having completed a year of married life with Michael, to the surprise of fans. Given their scandalous fights, not many expected Michael and Angela to last, but they're proving the naysayers wrong, one fun TikTok at a time. Instagram followers of Angela were in for a treat when she posted a side-by-side video of Michael and her dancing to "Funky Cold Medina" as she showcased her jaw-dropping weight loss in a breezy blue dress. The IG story which Angela uploaded was later reshared by 90 Day Fiancé fan pages, including 90dayfiancénews.
Those coming across the video of Angela and Michael cannot help but marvel at her stunning new look. "Angela is looking great!!," "Wow she lost a lot of weight," "Angela looks great and has rhythm," and "She lost so much weight! I love her both ways," read the top comments from fans, who are glad couple is still together and making it work long-distance. Another surprising comment comes from Angela's co-star Veronica Rodriguez who's best known for her chemistry with BFF Tim Malcolm, as she wrote, "Omg yes!!! Living for this duet."
After all of the moments that Georgia-resident Angela has given 90 Day Fiancé due to her boisterous attitude, seeing her being embraced by fans with such love does seem delightful. The tide appears to be turning for Angela as more critics turn into supporters, and perhaps will continue to do so after she launches her rumored 90 Day Fiancé fitness-themed spin-off soon.
Source: 90dayfiancénews